Look at the best shoes if you are running with Morton's Neuroma.
[Last Updated on March-28-2023]
Morton's Neuroma is a sharp pain that develops over time and is often caused in your 3rd and 4th or 2nd and 3rd toe. However, it can happen at any age, but common between the 40s and 50s. It can affect any gender, but women are more likely to develop this pain due to wrong footwear choices.
In a hurry? Look at the top three
Morton's Neuroma causes after the tissues around the nerve is irritated or pinched, usually from wearing high heels and toe jamming shoes.
8 Best Running Shoes for Morton's Neuroma in 2022
These shoes have a tick mark on every check box that a shoe for Morton's Neuroma should have. The features that one should focus on before purchasing running shoes for Morton's Neuroma are a wide toe box, decent arch support, 8-10 mm of drop, proper cushioning, and good support.
Luckily, after a week of research, we have found eight running shoes that match every category and fit the bill perfectly. After a verdict from the show owner, we have listed these shoes, who used with Morton's Neuroma and eased in pain.
Besides verdicts, it is reviewed by a runner after running 50 miles in them, and we are describing it in our words. So, below the shoes are genuine; you'll have the same experience as what you read.
Some of the shoes may take a few runs during the break-in period, so deciding to return them immediately might be quick action. But, if you feel uncomfortable even after a few runs, you can return them and discuss them with your podiatrist. Let's have a look at the best running shoes for Morton's Neuroma.
1. Brooks Ghost 13 – Best for Everyday Running

Brooks Ghost 13 Review
Brooks Ghost 13 is a neutral running shoe with max-cushioning and stays stable. It excels in comfort and stability that weighs a bit heavy shoes but offers a balanced ride that feels luxurious.
It is one of the premium running shoes for marathon runners and beginners alike.
Who should use it
As mentioned above, the ghost 13 excels in comfort with soft cushioning, a wide toe box, neutral support, and a secure fit.
The ideal utilization for brooks Ghosts 13 will be for slow and easy-paced running, meaning to run for half to full marathons, tempo, recovery run, or something similar.
Other than running, If you are looking for a comfortable shoe that provides comfort throughout the day. Ghost 13 won't disappoint you. Some reviewers have mentioned that they feel no pain even after 12000 steps a day.
Who should not use it
Not for fast running
if you overpronate during runs
Why its Best for Morton's Neuroma?
It offers a combination of BioMoGo and a DNA midsole that molds according to the wearer's foot. If you are a heavyweight runner, it compresses more, whereas slow-paced runners get better energy returns.
Great arch support, toe-wiggle room, no pressure on that back tendon, keeps the ankle secure, and the right amount of support (neither squishy nor too stiff) which is a relief for Morton's neuroma.
Also, it's certified PDAC A5500 Diabetic shoe and has been granted the APMA Seal of Acceptance." The insoles are also removable so you can use custom. There are many reviews that mentioned ghost 13 as a magic relief when running with bunions, plantar facilities, or Morton's neuroma.
Brooks 12 vs 13
Much smoother and environment friendly due to the BioMoGO DNA midsole.
The 12 was heavy compared to the 13.
The heel counter of the 13 is less padded than the previous one
What to Consider
Here are a few points to keep in mind before ordering ghost 13.
The upper is made of absorbent material that gets dirt easily and has to clean often.
No heel tab for on and off
Why We Like it
Comfortable ride
Softer underfoot feel
Roomier toe box
---
2. New Balance Fresh Foam 1080v10 – Best for Longer Runs
New Balance Fresh Foam 1080v10 Review
New Balance is a popular running shoe that is continuing to the same image as the previous ones. Among its precedents, it offers most of the same features but a few twists and tweaks making them different from previous ones.
Who Should Use it
New Balance offers a firm ride but a soft feel to it, It is not super squishy which is a good and a bad thing. The overall features that are packed in it make it a multi-purpose running shoe.
If you need a single shoe for most runs, it's ideal for slow-paced to fast running.
The outsole of it can grip most flat surfaces and may not be ideal for uneven surfaces. It's perfect if you want to use it for treadmills, roads, sidewalks, and even HIIT and cross-training.
Is it best for Morton's Neuroma?
The Hyponit upper is more stretchy and has a more structured toe box that gives the toe space to wiggle fingers. It is a type of upper that can stretch even more if you have wide feet.
Also, it has a separate pair for people with wide and X-wide fits and comes in 4 widths, starting from narrow to X-wide.
Many wearers have mentioned that this shoe helps them recover from metatarsal pain or Morton's neuroma. The best part is it has a roomy toe box but can stretch more if you have a really wide foot.
What to Consider
The insole is removable but it doesn't offer the desired output as these are soft shoes and utilizing custom orthotics won't work in it.
Some of the runners complain about heels popping out from the newly shaped ultra heel. Yes! it's a bit design flaw but doesn't cause much imbalance after a few runs.
Check Price
Why We Like it
Upper is superb
Ortholite insole
The toe box is stretchable for a wide foot
Why We Don't Like it
Not a good experience with custom insoles
---
3. New Balance Fresh Foam Roav V1 – Best Cute looking
NB Fresh foam Roav v1 Review
The new balance roav v1 is defiantly a cute running shoe that is more famous among female runners instead of men. and, clearly because of its cute design from the heel cup.
It offers the demanding features of the neutral runner with a stylish design.
Who should use it
Do you want comfortable sneakers? A shoe that offers great cushioning and offers a balanced ride. The midsole offers fresh foam that stays medium soft and good shock absorbers.
It is a versatile running shoe that can be utilized for multiple purposes.
From daily runners, sprinters, slow-paced runners, and even for CrossFit and HIIT, but nothing more than that.
Who should not use it
As we've mentioned they are ideal for basic uses. Meaning the one mentioned above. Utilizing primarily distance running to cover full marathon races, trust me they can wear out or lose support too soon.
Similarly, not a high-tech shoe to keep you stable so if you need extra support (you pronate or supinate).
Why the best for Morton's neuroma?
These Morton's neuroma-friendly shoes offer an open space in the toe room without numbing the toes.
A significant plus of this model is that they have an ample amount of cushioning but don't affect their weight. They are suitably lightweight compared to other max-cushioned shoes.
Above all, you are allowed to use custom orthotics for a custom experience.
What to Consider
There are most of the things to love and no major con, compared to its price but we find 2 nit-picking. but we also have a solution to it.
The heel design rub against the Achilles which irritates when running. but, wearing socks above the ankle is a solution.
The top is let the water in and is not a shoe for rainy weather. but, one said that they apply water-resistant spray and it solves the issue.
A small break in period required
Check Price
Why We Like it
Multipurpose shoe
Stylish + Performing
Whole day comfort
Why We Don't Like it
Not suitable for wet surfaces
---
4. Brooks Adrenaline GTS 21 – Best Stability.
Brooks Adrenaline GTS 21 Review
Brooks Adrenaline GTS "Go-to-shoes" is celebrating its 21st century by presenting comfortable and stable running shoes. It keeps the lower body align to fix overpronation.
If I can tell you the success of this shoe in one sentence, It'll be "Not many brands reach their 21st version of the same model." And, the best part is they keep improving and working on the 22nd model.
Who should use it
Except for fast running use it where your feet would like to use them.
It offers smooth and stable rides and works to correct your running gate, so it'll be goodbye for knee or back pain if you have experienced it during runs.
Otherwise, the ideal usage of brooks GTS 21 would be for slow and easy-paced running like half to full marathons, recovery runs, or something similar.
Best as Morton's neuroma shoes.
The mainstream of this model is its impact on protecting the midsole. Runners explain the ride experience as a great balance between firmness and squishiness, which feels nice and responsive!
Also, The toe box is generously wide and still available in wide and extra wide fit. due to foot pain if you want more space in the shoes goes for a wide size.
It offers a combination of two foams; DNA LOFT as the main form, combined with BioMoGO DNA.
DNA is a type of gel in the midsole that compresses according to the wearer's foot, meaning it'll compress more if you are a heavyweight. And others will get better shock absorption.
What's Get Good
The tongue in this version is long and also more padded. It offers a great secure fit and helps as a pull tab when sliding them on.
It has a more breathable upper.
What's Get Bad
The sole is thinner than 

previous

versions and may not last long.
A bit snugger than the '20s. If you have a wide foot go for a half size up.
---
Why We Like it
Cozy upper.
A long wear life.
Roomy toe box
Why We Don't Like it
snug from the midfoot doesn't happy wide footers
---
5. Saucony Ride 13 – Best for Neutral Runners
Saucony Ride 13 Review
Saucony Rides 13 is nothing but a natural cushioning that offers comfort and stability for neutral runners.
It has nothing extraordinary but a little bit of everything that premium shoes have; A great in-budget running shoe for someone who wants something extra without paying much.
Who Should Use it
The PWRRUN midsole offers comfort and keeps the ride in balance. It's neither too padded but a sweet spot between the firm and mushy.
It's a versatile running shoe that can handle each type of run. From running slow to fast and other activities that a daily trainer strives to achieve.
It can be used for distance running but may lack support as they are meant for daily trainers.
Who should not use it
Marathon Runners
Need dedicated fast-running shoes
You pronate during runs.
Best for Ball of foot pain
The first thing that runners with Morton's neuroma look for is a smooth and padded surface to put their foot on. It is naturally cushioned that feels soothing
What's Get Good
It has more cushioning than previous versions that allow makes running on the road fun.
Upgraded with a blown rubber outsole that flexes and is normal with mileage running shoes.
The heel collar is now Achilles-friendly and doesn't run against the heel.
What Get Bad
Less breathable than ISO 2
Lacks support at sharp turns.
What to Consider
The majority of runners criticize for showing premature breaking signs. It offers average durability and last max 10 to 12 months.
Why We Like it
Neutral daily trainer with ample cushioning.
Come with 2 laces.
Good Bounce Back
---
6. Asics Gel Contend 7 – Best for Supinator
Asics Gel Contend 7 review
Asics gel content 7 is a premium shoe that offers everything that premium shoes offer but on a budget. It offers great cushioning, and support, at under 100.
You are getting more than you pay, and each technology works in real! If you want to feel premium tech running shoes at an affordable price. Try Asics gel contend 7!
Who should use it
The main focus of Asics while designing this model was neutral runners and those who supinate (heel leaning outwards when running).
One can utilize this model for daily running needs, jogging, cross-training, and other similar purposes, and they'll make no issues whatsoever.
We can say they are ideal for beginners to intermediate, One who started running, and their daily goal is 5k to 10k. If we judge them from their price range, it'll make us think that we are getting more than we pay.
Other than that, They are lightweight compared to the max-cushioned shoe, which is optimum for wearing them all day.
Best daily running shoe with Morton's neuroma
It gives you the ability to use custom orthotics for a custom experience. Runners with foot issues felt pleased to use it as it has a wider toe box.
It has a wider toe box than other Asics models. Runners with foot issues like hammertoe, bunion, Morton's neuroma, and a ball of foot pain seek a wider toe box.
The shock absorption of these shoes is second to none. It has three technologies working together to absorb shocks.
The "GEL in the heel area for soft landings", "durable AMPLIFOAM midsole for comfortable cushioning" and "OrthoLite sock liner to control moisture ".
What to Consider
A few runners had no issues with the size, but most had to order a 1/2 size up to meet the custom fit. I think we need to listen to the majority here.
If you plan to wear lighter socks, go standard with your size. but, if you'll wear thicker socks, go 1/2 size up. I think I have given the solution.
Also, there are two size variations available including standard and X-wide.
---
Why We Like it
Glove like fit
Impact protection
Comfortable cushioning
---
7. ASICS Gel-Cumulus 23 – Best Multi-purpose
Asics gel cumulus 23 Review
As named over a "cumulus cloud" ASICS feels like that. It's a soft shoe that offers cloud-feel comfort but is not too soft that lacks support. but, a good balance between them. Almost every expert concludes that this shoe is great for everything.
It's a "do-it-all" running shoe, meaning do everything with this single pair and they'll respond.
Good Usage
It is a jack of all and master of none, which is a huge plus for runners who wanted to change their pace and do multiple activities. It's for someone like me that starts with slow runs, then does some sprints to boost up, and ends with light jogging. Also, for hopping to the gym and doing dumbling and machines.
As it offers a secure fit and stays comfortable for a longer duration it is the best choice for someone staying on foot all day. There are tons of reviews all over the internet of this shoe that it really made standing for 8 to 12 hours made easy.
Bad Usage
Asics have most things in plus but a few things in minus that you can expect from any heavyweight shoes.
Apart from it, If you are looking for a lightweight shoe, need stability to fix pronation, or want to improve your sprints. Gel-Cumulus 23 may not be the right choice.
Why good running shoes for Morton's Neuroma?
First of all and very important when running with Morton's neuroma is to have shoes with a large toe box. The Gel cumulus is known to be a narrow-toe box but not in this version.
The update from 22 to 23 offers a wide toe box and is available in a wide and X-wide width so you'll have more space in the toe box even if you have wide feet. Also, It is available in 3 widths, standard, wide, and X-wide.
The cushioning is soft (but not too soft), which is needed for foot discomfort. A decent arch support (not too much) is noticeable which is needed to correct the natural running gate. and, soothing with Morton's Neuroma.
What to Consider
The shoes feel tighter due to the webbed tongue. You might have to wear thinner socks or order a half-size up.
The fabric in the front seems thin and may tear soon if not treated properly.
---
Why We Like it
Ideal for heel strikers
Reflection on the heel for night runners.
Shock absorbers
Why We Don't Like it
Not suitable in hot weather
How to Pick The Best Running shoes for Morton's neuroma? (Complete Buying Guide)
There are several factors to consider when looking for the best running shoes for Morton's neuroma. You can think of Morton's Neuroma Shoes as any orthopedic-looking shoe. But no fear! You just have to know what to look for! When looking for shoes for Morton's neuroma, keep an eye out for wide shoes
wide toe
If you are looking for the best shoes for a neuroma then must look for a shoe that has a wide toe box. It prevents pressure and direct impact on the forefoot. A wide-cut shoe will also keep your toes from overlapping.
Similarly, An open toe box is required for most forefoot issues. Look for running shoes for hammertoes, and hallux rigidus.
Also, it will ensure that the metatarsal bones are not overgrown, which would otherwise cause more pain to your neuroma. Wide-cut shoes for Morton's neuroma can be stylish. !Just make sure that your shoes fit snugly and not the painful nerve between your foot that provides the comfort your feet need and deserve
Better soles
The soles of your neuroma-friendly shoes should also offer shock absorption. This protects your feet from hard surfaces and prevents further stress or trauma to your neuroma.
All women's shoes for Morton's neuroma should have a support mechanism in addition to metatarsal support, look for shoes with adequate arch support that will keep your foot in the correct position and relieve pressure on your neuroma.
Material
The best neuroma shoes from Morton are made from the finest leather. Your feet rub less against leather shoes. When it gets warmer, you don't have to worry about your feet sweating so badly in leather shoes. Leather is hard-wearing. , flexible and soft. Always look for shoes made of very soft leather to keep your Morton's neuroma comfortable.
Arch support
Choose a shoe with arch support as this will not put pressure on the forefoot where your neuroma may already be. Again, it's important to look for arch support with a wide toe box that will avoid cramping or pinching your toes. . Heels for Morton's neuroma should be made of very soft leather and have adequate arch support.
---
Morton's Neuroma vs Metatarsalgia
Pain in the ball of the foot usually indicates one of two conditions: Morton's neuroma or metatarsalgia (look at the best running shoes for metatarsal pain). These 2 conditions have many common symptoms, which include pain, numbness, and swelling near the ball of the foot. This common symptom can make it hard to tell which one you are suffering with.
Besides many common symptoms, we have some notable differences which can give an idea about your disease. In Morton's neuroma, the pain is between your third and fourth toes, while metatarsalgia covers the complete ball of the foot. Also, Morton's neuroma presents as numbness and prickling sensation before developing into pain, while Metatarsalgia usually begins as a dull pain that develops into a sharper pain
This pain and inflammation can have numerous causes, including abnormal arches of the foot that put pressure on the metatarsal heads, improper footwear, degenerative diseases such as arthritis, nervous diseases, diabetes, Freiberg's disease, sesamoiditis, obesity, or simply the aging process.
FAQs
How to treat Morton's Neuroma?
For mild symptoms of metatarsalgia and Morton's neuroma, numerous home treatments can significantly help, including stretching and foot exercises to strengthen the foot muscles and the Achilles tendon to reduce pressure on the ball of the foot, orthotic.
Insoles that lift the arch of the foot and reduce pressure on the ball of the foot, freeze it regularly, remove non-supportive and harmful shoes from your wardrobe, and use NSAIDs like ibuprofen to relieve pain and inflammation. Treatments, especially if symptoms are addressed early and consistently. If you experience pain or numbness in the ball of your foot, don't wait for your symptoms to get worse!
Is walking barefoot good for Morton's neuroma?
Morton's neuroma can worsen if tight-fitting shoes are worn that leave little room for the forefoot. Activities that strain the foot (like walking barefoot on sand) can exacerbate the pain associated with Morton's neuroma, as can any high-impact activity like jogging.
What is Morton's Toe Syndrome?
Morton's toe or Morton's foot describes the condition in which the second toe appears longer than the big toe. It's very common – some people just have it and some don't. In some people, Morton's toe can make corns on the sole more likely to develop and other foot pain.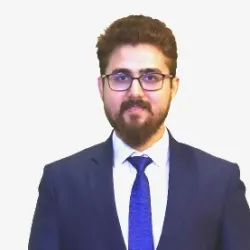 I'm Shafey. An avid runner since 2012. I am one of few people who like doing cardio instead of muscle building. I love spending time on treadmills, tracks, pavements, or any surface rather than exercising with dumbles.
With all those years of experience and spending the whole night reading blogs and researching different concepts of running. Learned a lot about new tips and tricks. In those years tried different running shoes (from $ to $$$).  I got a great knowledge that can be shared with others. I may not be a professional running coach but YES an experienced runner who can guide right to beginners.✌️✌️