Look at the best orthopedic shoes, If you are experiencing back pain.
No matter what causes your back pain, we need to keep moving and pushing to meet our daily tasks. These daily tasks build stress on our back regularly and result in consistent pain. If you are experiencing constant pain for a month, it's essential to connect with a medical person.
Besides connecting with your doctor, A good investment you can make on your shoes. These orthopedic shoes support the foot and legs and provide ample cushioning and shock-absorbing features. They meant to absorb the shock that we get from running and walking on rigid pavements.
If your job is to stand 8 to 12 hours on your feet, It is vital to invest in orthopedic shoes to have a day end without leg and back pain.
9 Best Orthopedic Shoes for Back Pain (September 2021)
Before proceeding further, It is essential to understand that the right shoes are a part of an overall recovery plan with a complete treatment process. Shoe alone rarely fixes medical injuries.
However, It is a lengthy task to find a pair that meets what you are looking for, It can take several hours to research, But that's what we have done already.
We've focused on all the essential features that are required in the best shoes for back pain. This shoe includes cushioned heel, orthotic insole (or removable insoles), Soft padding, cozy upper, arch support, and shock absorbing midsole.
We have a list of the nine best orthopedic shoes for back pain. And, we keep researching and will update the list if we find more.
If you don't feel comfortable even after a break-in period, we recommend you stop and consult with a doctor or someone who knows your medical history. Let's have a look at the best orthopedic shoes for back pain.
1. New Balance Fresh Foam 1080 v11 – Best for wide feet
Shoe Specification
| | |
| --- | --- |
| Size | True to size |
| Surface | Road |
| Weight | Men 285g | Women 227g |
| Heel to toe drop | 8mm |
| Arch support | Neutral |
| Arch type | High Arch |
| Price | $$ |
Key Features
Upper: The cozy upper adds comfort to the shoe, locks your foot, and forms the shape of your foot.
Midsole: The midsole offers full full-length fresh X foam which adds comfort and shock-absorption to the shoe
Outsole: A solid rubber outsole makes the shoes durable and ready to grip flat or unbalanced surfaces.
New Balance Fresh Foam 1080 v11 Review
Just think! The company is launching its 11th version of the same model. It must be worthy enough that they keep repeating it. Let's review its 11th and model today.
The 11th version of Fresh foam has everything in plus except its heavyweight. It has all good things that one looks for back pain shoes.
Best For
The amount of cushioning it has made them fall into the heavyweight shoe category and have cons that typical heavyweight shoes have. Besides it, It is ready to excel in every category, ready to use everywhere, anytime!
They are meant for slow-paced running instead of sprints. They are max cushioned and responsive can be ideal for anyone looking to run slowly, tempo or recovery runs.
Besides running, If your job is to stand 8 – 12 hours on feet and need plushy and premium feel cushioned for feet, NB Fresh Foam v11 won't disappoint you.
The rubber outsole was tested on different surfaces like Cement, slick sidewalks, Concrete, and asphalt and was very stable.
The model gives you the confidence to walk, the first thing you'll feel after wearing that they are moving with you, not against you. A stretchy upper ready to hug your feet which feels fantastic.
Why suitable for backpain?
We have listed this shoe as the best orthopedic shoe for back pain because of the energy return from its midsole. The midsole absorbs most of the shocks when hitting the ground. It feels like walking on clouds.
It has a heel-to-toe drop of 8mm, so if you are a heel striker, you can feel soft landings. This landing minimizes the stress going the back and gives you a smooth ride.
The upper is breathable, so someone who stands on foot for 8 to 12 hours. It allows the air to pass through the foot chamber, which keeps the foot cool and dry.
The heel counter locks the shoes well without irritating Achilles. There is 30mm cushioning under the heel that supports the ankle well. If you are one with bad ankles, this deserves a worthwhile try.
Above All, The outsole is very durable, and there is no chance of wear and tear after 100 miles. There is no doubt that it offers a significant amount of grip on most terrain.
Size and fit
The new balance has a separate sizing option for each wearer. Each size is available in four widths, including standard, narrow, wide, and extra-wide width options.
---
---
2. Brooks Addiction Walking Shoes – Best for Heavyweight
Shoe Specification
| | |
| --- | --- |
| Material | 100% Leather |
| Heel to toe drop | 12mm |
| Weight | 13.7 Ounces |
| Arch support | Medium |
| Best Use | Walking |
| Suitable surface | Can grip any surface including slippery surfaces. |
| Price | $$ |
Key Features
Upper: The whole upper is made up of full grain premium quality leather, which doesn't breathe well.
Midsole: It offers BioMoGo DNA midsole which compresses according to the weight of the wearer's feet.
Outsole: The outsole is made up of durable anti-slip-resistant material that makes the shoe waterproof and adds life to the shoe.
Brooks Addiction Walker Walking Shoes Review
Brooks Addiction walker might be the most comfortable and steady pair of shoes on the entire planet. It is a support system for your whole body.
The model is designed to keep the natural motion of your foot and offers medium-level arch support.
Best For
Brooks Addiction Walker is a natural walking shoe that offers more comfort and steadiness than many other walking shoes.
The shoe works to correct your natural walking style and cope up with overpronation. Allowing you to walk in your natural gait is goodbye to back, knee, or joint pain.
If you are a heavyweight person who needs more comfort for his legs, stand 10 to 12 hours on your feet, and struggle with foot problems (caused by diabetes), This model can help you recover.
The insoles are removable so that you can use custom orthotics.
The outsole is made up of eco-friendly material and is ready to support even and uneven tracks. If you plan to walk on concrete floors, roads, or even on a unbalance surface, It is prepared to give you a good grip and allow feet to go wherever they want to go.
Not suitable for
The overall cushioning, durable outsole and premium material result in the maximum weight of the shoe. So if you go with this model, it has all issues with what typically heavyweight shoes have.
They are not suitable for run, marathons, or other similar activities.
Why good shoes for back pain?
The midsole is a highlight of this model and might be the reason they are famous for back, knee, or joint fatigue. It offers a BioMoGO DNA platform that provides a thick and steady stepping experience for your feet.
The primary function of BioMoGo is to keep the wearer's feet free from shocks and offers a smooth walking experience.
The DNA is a particular type of fluid that compresses according to the wearer's foot. So, if you are a heavyweight person, it compresses more compared to a less-weight person. Its firmness or softness depends on your foot.
Above all, A decent arch support allows for walking in the natural gate and offers great heel-to-toe transitions.
Size and fit
The Brooks Addiction Walker went true to size for most of the wearers but offers a snug fit. If you like more space in your feet, Order a half size up.
---
---
3. New Balance 608v5 – Best Cross trainers
Shoe Specification
| | |
| --- | --- |
| Size | True to size |
| Best use | Walking, Gym, Cross-trainers |
| Best surface | Flat and unbalance surface |
| Price | $ |
Key Features
Upper: The upper has utilized premium leather upper, which gives stylish look to the shoe.
Midsole: The Midsole has utilized Full-length EVA foam + ABZORB technology for better shock absorption.
Outsole: The outsole is made up of rubber which grips most of the surfaces.
New Balance 608v5 Review
New Balance 608v5 is the ultimate comfort and a stylish model that doesn't shake your pockets; under 100 orthopedic shoes for back pain.
It has some flaws that you can expect from heavyweight shoes; other than that, it excels in stability, comfort, versatility, durability, and underfoot support.
Best Utilization
608v5 are far better versatile shoes than many other models of New Balance. They are ready to utilize on various tracks and for multiple uses.
It is a classic model intended for a walk, jog, and light running sessions. However, Some nurses have no complaints after utilizing them for 12 hours shifts. One who spends most of the time on legs can benefit from this model.
Any straight surfaces such as gym floors, pavements, tiles, and tracks would be ideal for them. Also, they are water-resistant and waterproof shoes, so rain and weather won't be a problem for them.
Not good for
Since they offer maximum comfort, support, and premium leather upper, it all affects the weight of the shoes.
Being overweight compared to other running shoes makes them unsuitable as a running shoe, not even for half or full marathons.
Why best for back pain?
The Midsole of 608v5 has utilized a full-length EVA foam unit that adopts the shape of your foot and offers protective cushioning.
The Midsole offers enhanced comfort and ultimate shock absorption of repetitive foot strikes during a workout.
Furthermore, cushioning in the heel section is increased by ABZORB technology—the shoe has an ABZORB technology meaning long-lasting shock absorption properties, which protects the wearer's knees and legs from the harmful effect of the impact.
Above all, they offer stability and lateral support, keeping the wearer's foot locked during multi-directional movements.
Size And Fit
It went true to size, but if you want to use custom orthotics, order a half size up.
---
---
4. New Balance Fresh Foam Roav V1 – Best Stylish
Shoe Specifications
| | |
| --- | --- |
| Size | True to size |
| Weight | Men 280g | Women 220g |
| Best use | entry – level running |
| Best surface | Any except wet surfaces |
| Price | $ |
Key features
Upper: The upper is made up of breathable mesh, which adds comfort to the shoe and lets the feet cool and dry.
Midsole: The cushy Fresh Foam midsole is responsive and made for short runs.
Outsole: The rubber used on the outsole grips the surface well and gives the confidence to walk and run.
New Balance Fresh Foam Roav V1 Review
New Balance Fresh Foam Roav v1 offers an excellent comfort level, doesn't go heavy on the pockets, and an eye-catchy design spike many wearers.
If you don't want to tell the world that you are wearing shoes for your back pain, these stylish designs look like casual sneakers but work as smooth, balance, and comfortable shoes.
Best Utilization
New Balance Fresh Foam V1 advertise everywhere as a running shoe. But in actual they are walking and entry-level running shoes.
They are not a purpose-built model but versatile shoes that can be utilized on various tracks for multiple uses.
It is a classic model intended for a walk, light run, and cross-training shoe. If comfort is your ultimate goal, this shoe is ready to give a lavish cushion for your feet.
It has a heel-to-toe drop of 8mm, so if you are a heel striker, you'll feel soft landings.
If you spend most of the time on your legs, which results in leg and backache at the day end, NB Fresh Foam Roav v1 is worth trying at an affordable price.
They are not waterproof, so don't take them out in rainy sessions. Otherwise, it is ready to grip most surfaces like tiles, running tracks, cement tracks, and slippery kitchens in restaurants.
Why the best orthopedic shoes for back pain?
One major plus in this model is that it offers maximum comfort and is still lightweight. The breathable mesh material upper keeps the shoe on-off easy and doesn't add weight to the shoe.
Many wearers mentioned that it has medium arch support, which is great for a neutral gate.
Fresh Foam cushioning has been utilized in this model, which is similar to Adidas BOOST cushioning. The Midsole adopts the shape of your feet and offers a plush ride for short runs.
Fresh Foam offers noticeable impact protection with more padding to highly impacted areas. The heel is exceptionally cushioned, which contributes to soften the landing.
Size and fit
It is designed for natural foot, so order your original size; you'll experience a custom fit after a short break-in period with enough space in the toe box. A wide space in the toe box is a plus for people with foot issues like Morton's neuroma and Metatarsal pain.
Also, it is available in 2 widths with standard and wide feet; if you are wide footer, order a wide size instead of normal for a custom fit.
---
---
5. ASICS Men's Gel-Nimbus 23 – Best for High Arches
Shoe Specification
| | |
| --- | --- |
| Size | True to size with enough room in the toe box |
| Best for | Neutral runners |
| Best surface | Flat, Unbalanced surfaces |
| Drop | 8mm |
| Weight | Men 309g | Women 260g |
| Price | $$ |
Key Features
Upper: The foam-filled upper fill with cushioned and offers great support to your feet.
Midsole: The flyte foam midsole is less firm than the previous versions and may contribute to leg pain after long runs.
Outsole: There are 2 types of rubber used on the outsole which makes the shoe durable and absorbs shock.
ASICS Men's Gel-Nimbus 23 Review
Asics Gel Nimbus 23 is a complete package to keep runs free from pain. It is the plushest and most cushioned pair from Asics by far.
If the impact protection, maximum comfort, and cozy upper feel shoe are your top priorities. Congrats! You have found a perfect pair.
Best For
They build for neutral runners who want more comfort and support during runs.
Since they are max cushioned, It increases the shoe's weight, but this is what you are looking for with back pain, Right? More support and comfort for the whole day standing and give a relax to feet.
The ideal utilization would be for half to full marathons or daily run-on roads and treadmills or for the day without back or leg pain.
The outsole is ready to support flat or even unbalanced surfaces easily.
Best season
Some runners say that the upper is not breathable, while others say it is a good balance between breathability and insulation. You can wear it in every season, but winter would be suitable for one.
Why a shoe for backache?
These features inspire us to have this premium model in our backpain shoe list:
 The cushioning in the forefoot and rearfoot absorbs shock from all parts of the foot.
Flytefoam midsole for better bounce back which feels more lively and less dense.
Great arch and heel support.
 The cozy upper hugs the foot warmly; the padded tongue and collar make the shoe very plush and gives a secure feel.
 Great heal lockdown, padded ankle collars, more gel in the heel, breathable upper than previous models.
Size and fit
It went true to size with a roomy toe box. If you have wide feet, It comes in 4 sizes, including comprehensive and X-wide.
---
---
6. Saucony Ride ISO 2 – Best for Pronators
Shoe Specification
| | |
| --- | --- |
| Size | Order true to size |
| Best for | Slow and easy-paced running |
| Best surface | Roads and treadmill |
| Weight | Men 278g | Women 249g |
| Drop | 8mm |
| Price | $$ |
Saucony Ride ISO 2 Review
Saucony Ride ISO 2 is instant gratification for your feet. It has an ample amount of cushioning that wow your feet from the first try.
Overall, comfortable but a heavyweight shoe for daily neutral runners.
Who should buy it?
In the era of neutral and stable shoes, Saucony remembers who supinates. If your feet roll outward each time you run, It is ready to meet your needs.
However, They are not for fast races as cushioning adds weight to the shoe, but slow and easy-paced running.
If you are a heavyweight person or have jobs that kill your feet and back by standing long enough, you can invest in Ride ISO and expect a good return for what you are paying.
Grab them if you are looking for a cozy upper, cushioned heel, secured feeling, and comfort; you'll get all in Saucony Ride ISO 2.
The carbon rubber outsole is ready to grip surfaces you'd like to take your feet. The rubber will last longer if you use on roads, treadmill, and flat surfaces. Otherwise, It is ready to grip uneven surfaces.
Comfortble + Shock Absorbers.
Saucony Ride ISO 2 is bedtime for your feet. The way we relax on bed release all the stress hormones that are roaming around our mind. The ISOFIT upper and FORM FIT does the same for our feet.
The semi-attached tongue lacing system makes a shoe secure without feeling tightened (a glove-like fit).
It has two technologies working for comfort and impact protection, EVERUN topsole to give softness and PWRFOAM Midsole for shock absorption.
Stepping experience is an excellent balance between squishy and rigid, so it lasts more than other softer midsoles.
Size and fit
To claim all those benefits this shoe has, it's essential to have the correct size.
They are available in 2 widths, including standard, wide feet. Depending upon your feet structure, order true to size, and you'll experience a custom fit after 10-12 miles of the run.
---
---
7. Saucon Kinvara 12 – Best Lightweight
Shoe Specification
| | |
| --- | --- |
| Size | True to size |
| Best for | Great for everything best for nothing |
| Weight | Men 213g / Women 184g |
| Price | $ |
Saucon Kinvara 12 Review
Saucony Kinvara 12 continues to the same image as the first model in 2010. They are the same lightweight, affordable, and meet the needs of your feet.
If you tried any previous version of Kinvara, you'd like them as well.
Best For
These cute boys are very stylish and can be utilized as a casual sneaker to grab coffee with your friends. It is perfect for those looking for maximum comfort and who don't want to wear ugly old-school-looking shoes.
They are a jack of all trades master of none, all-rounder shoe that is good in everything and great for nothing. It is a versatile option and meets the taste of many runners.
Its lightweight design feels that you aren't wearing anything. It is a reliable choice for continuing slowly to long-paced runs, recovery, tempo, or anything similar at a reasonable price.
The lightweight design picks up the pace if you want at any point. (See if lightweight shoes make you faster)
Other than that, They are super okay with cross-training, gym shoes, or a casual sneaker to wear with jeans.
On the other hand, they aren't for run 500 miles, or premium cushioning is your top priority. Saucony Kinvara 12 is more than perfect for what you are paying for and not more than that.
---
8. Vionic Walker Classic Shoes
Shoe specification:
| | |
| --- | --- |
| Weight | Men 400g / Women 370g |
| Arch support | Stability |
| Closure | Lace-up |
|  Material | 100% Leather |
When I'm reviewing the best orthopedic shoes for back pain, I cannot help discussing Vionic shoes. The women's edition is not less comfortable than the men's collection. This brand of shoes is best for nurses because you can wear them for a whole day.
Also, your feet will remain fresh and unsweetened due to the lighter upper and breathable technology. What is more appreciating is the AM system? It stands for Active motion and this system keeps your feet fresh for the whole day. You will not feel your feet packed in the shoes.
It's upper and water and spill resistant so you can wear the shoes out in rain as well. The laces are up to the mid to keep a hold on the toes while fitting them. Also, the inner sole is breathable for the toes with polyester that is 100% pure. And, it is also moisture-wicking.
Now, as I said before, these shoes are best for nurses because the PU foam is placed in the base to reduce skin friction with the shoes. So, this feature will let you wear the shoes all day long. And, whether you are a nurse or whether you go to the gym, these shoes will give you flexibility with quality.
The anti-bacterial cloth covering:
Now, the main feature that makes this pair prominent from all others is the anti-bacterial cloth covering. This layer of cloth is on the top of the shoes with the biomechanical orthotic. This layer saves the shoes from bad odor and helps to avoid fungal infections.
Its heel is made with firm thermoplastic to give more stability and counter to the feet. Also, the outer sole is firm and contains a rubber grip to hold the ground nicely. This helps in avoiding slips on the ground. Also, the curves and bends don't break the shoes and you will see no cracks on the upper as well. All these features have made these get an AMPA seal of acceptance.
---
9.
Orthofeet Proven Plantar Fasciitis, Best shoes for backpain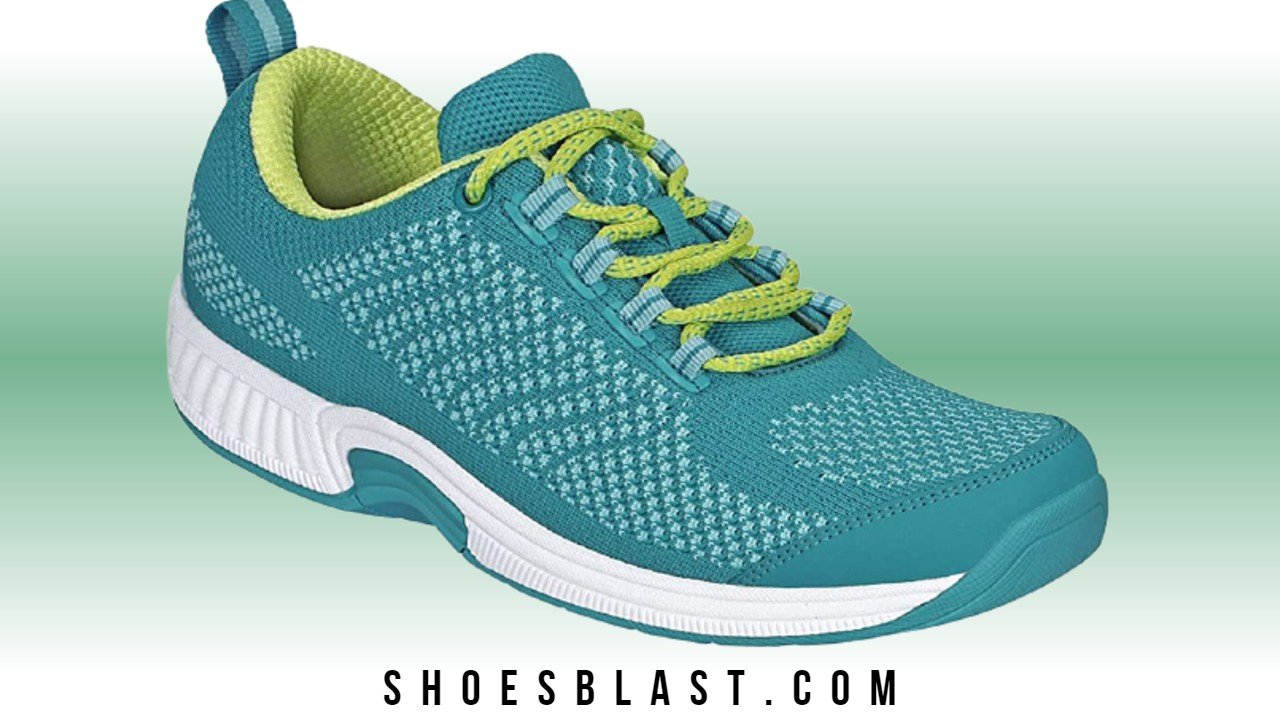 Orthofeet Proven Plantar Fasciitis Review
This pair from the Orthofeet pair was introduced after much research into plantar fasciitis. they are built to provide comfort and support.
It comes with high-quality materials of a special kind that provides a pleasant feel. The pair have been biomechanically designed to reduce stress on the joints and facilitate movement of the foot. In addition, the shoe features special orthopedic insoles that provide anatomical support for the arch of the foot.
Above all, the pair has extra depth and enough space inside so if you suffer from heel pain, metatarsal pain, knee pain, or bunion. we suggest you try this pair.
Orthofeet is making another appearance on the list with its roomy, extra deep design that we need to walk comfortably with plantar fasciitis. The shoes remove this excessive pressure. The seamless inner lining prevents irritation from rubbing the seams.
Our tester with plantar fasciitis called this a "magic shoe" and said it was the only shoe that gave him relief from plantar fasciitis pain while walking. Another reviewer said these worked better for plantar fasciitis pain than their more expensive braces.
Amazon Now
---
How to Pick The Best orthopedic shoes for back pain (Complete Buying Guide)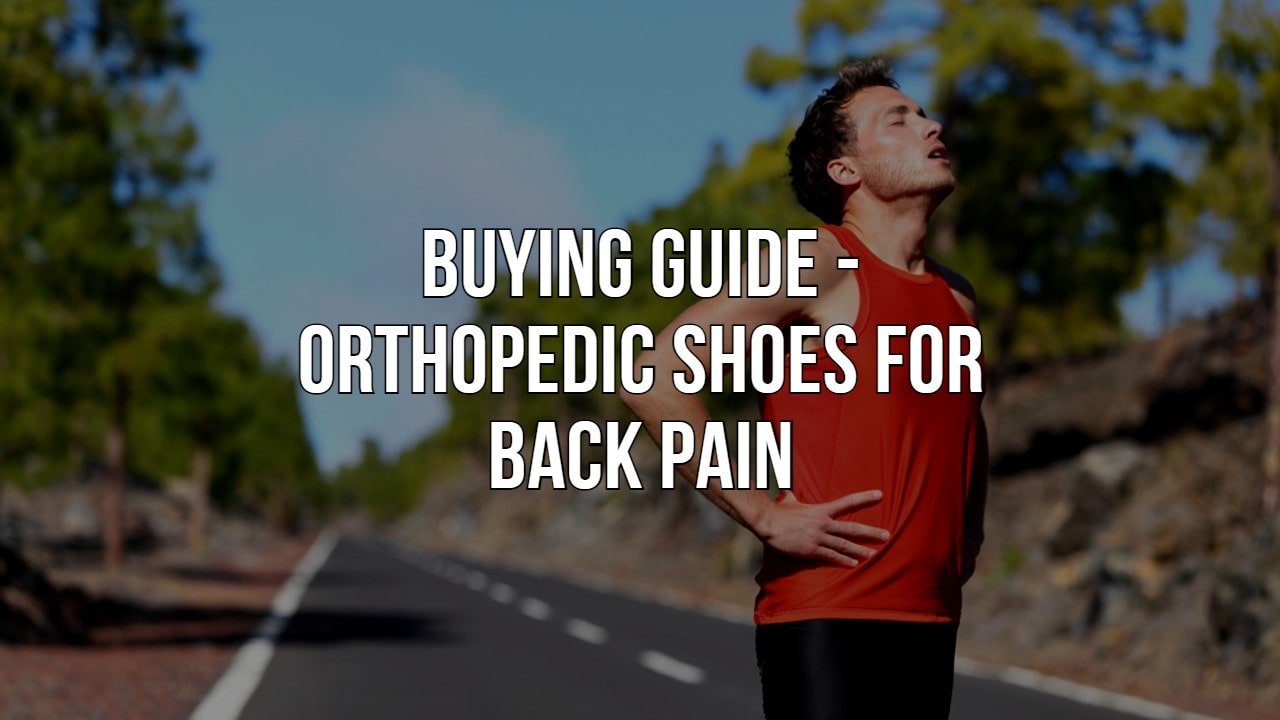 Shoes and other footwear should feel good and not squeeze or disturb any piece of your foot in any event, when new. At the point when you take a stab at shoes, invest some energy strolling around in them and focusing on how they feel. Regardless of how great they look, don't accept shoes that are excessively close, excessively free, unsupportive, or in any capacity awkward.
To find the best orthopedic shoes for back pain, consider these factors
Cushion and Shock Absorption
With regards to running shoes, "maximalist" footwear with a great deal of cushion has gotten enormous among ultramarathoners and individuals with a high-curve foot type,
Deciding on a shoe with padding can give additional stun retention to sprinters, thus might be a decent alternative for more seasoned sprinters, sprinters with a background marked by pressure injury.
Rocker-Bottom Soles
Rocker-based soles aren't for everybody, except they can be useful in certain circumstances. They're thick bottoms that are bent up at the front and in some cases back of the shoe. They empower the foot to travel through a typical strolling movement with less tension on the joints and the lower part of the foot, by and large.
Rocker-base bottoms are a typical component of restorative shoes recommended to individuals with diabetes-related foot issues, and they've likewise gotten more normal in certain models of shoes and strolling shoes advertised to the overall population.
Shoes With Arch Support
As a rule, shoes, and flip-flops don't give a great deal of help. Be that as it may, unique, muscular-style shoes are an exemption. These do give an appropriate measure of curve support.
Ergonomic Shoes
Ergonomic shoes are planned explicitly considering curve support, which is the way to forestalling back torment. They decrease the pressing factor you put on your impact point as you walk and ingest the stun on your feet and legs, assisting with forestalling back torment this Christmas season.
FAQ's
1. Can Shoes Cause Back pain?
There could be so many reasons behind your back pain. And, wearing the wrong shoe is can be one of them. If you are wondering what is the connection between shoes and the pain in my back.
The medical reason behind this backache is the sciatic nerve (the longest single nerve in our body). It starts from the spinal cord to the buttocks and goes through each foot. That's why the constant wearing of wrong shoes will give you a backache.
According to the study, Wearing shoes that doesn't provide the type of support that your feet needs results in backpain
Another study conduct on the same concern results that prolonged use of high heels can be a reason for your lower back pain. (look at the best shoes for lower back pain)
What Are The Reasonable Shoes To Avoid Back Pain?
The most likable shoes are those that always withstand jumps and shocks. We face these shocks while walking at a good speed or while running. Generally,  Orthopedic doctors always recommend using Running Shoes or walking. They count it as the best shoes for people with backache.
They are specially designed to help absorb the shocks that hit our feet while walking or running. The running shoes are built with proper arch support and are well-cushioned.
If you're a sandal lover with a backache, then Birkenstocks is the perfect option for you. Their soles are specially designed to shape your foot naturally. Prescription Orthotics shoes are also available for you to consider because doctors create them on your unique needs to relieve extra pressure on the sciatica nerve and lower back and knee joints.
Are crocs good for back pain?
Crocs can be an excellent choice for patients with back pain. They provide a huge number of benefits. In fact, it will no wrong if we say that it provides all the benefits that a person needs to look for shoes in backpain. you might be wondering when it's too good, why not everyone is wearing it? It might it is not very eye catchy shoes. But the fact is it fits every criterion of medical shoes for back pain.
The doctor recommends us not to wear high heels, They do not have high heels. With back pain, It is recommended to wear natural arch support. They provide natural arch support. On top of that, Every study suggests wearing shoes that are light on the feet. They are most minimal on our feet. At last, the Toe box is a concern.  they have a large space in the toe box. If we talk about slip resistance. they are ready to walk on water. what else is left to say?
Generally, Crocs were not designed as medical shoes. But later on when it reflects from the eyes of doctors. They start to recommend it to patients with foot problems. According to WebMD, Crocs are especially helpful for the patient with bone deformities like bunions and Ball of the foot or Morton's neuroma.
However, having the best orthopedic shoes for your back pain generally doesn't mean you have solved all problems. It requires a complete process depends on the type of pain you have. It is a part of an overall plan.
Can Flat Shoes Cause Back Pain?
It is proven that different types of shoes make bad posture which causes back pain and medical problems like sciatica. It is extremely important to pick the right shoe to walk comfortably.  This can help you go by the day pain-free without worrying about posture and backaches.
One of the shoe types that contributes to your back pain is a Flat-Shoe.  It has a flat surface that is problematic for daily use and those on their feet the whole day.
The studies suggest that a flat shoe can cause 25% more pressure on your feet with every step than shoes with heels do, in the long run. The impact pressure builds up and your hips and lower back take the hit for it, the ligaments and tendons in the feet can also be overstretched due to the lack of padding and arch support. Over time these issues culminate into more problems for the back that can lead to overall body pain.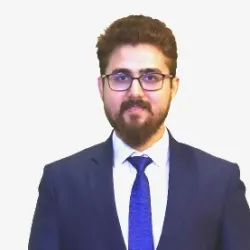 I'm Shafey. An avid runner since 2012. I am one of few people who like doing cardio instead of muscle building. I love spending time on treadmills, tracks, pavements, or any surface rather than exercising with dumbles.
With all those years of experience and spending the whole night reading blogs and researching different concepts of running. Learned a lot about new tips and tricks. In those years tried different running shoes (from $ to $$$).  I got a great knowledge that can be shared with others. I may not be a professional running coach but YES an experienced runner who can guide right to beginners.✌️✌️