Look at the best running shoes if you've experienced tight calves or pain in the calves during runs.
[Last Updated on march-8-2023]
See our dedicated article on running with tight calves and everything you should know about it.
Whether you run casually or athlete, you've likely experienced pain or tightness in the calves. Activities like running, dancing, and playing basketball can be challenging for your body, especially your calf muscles.
There could be many reasons behind the tightness in your calf muscles. You need to make sure you are drinking enough water, wearing proper shoes, having two shoes in rotation, and stretching before and after the exercise.
The study shows that it can be a sign of overusing muscles and not stretching before running.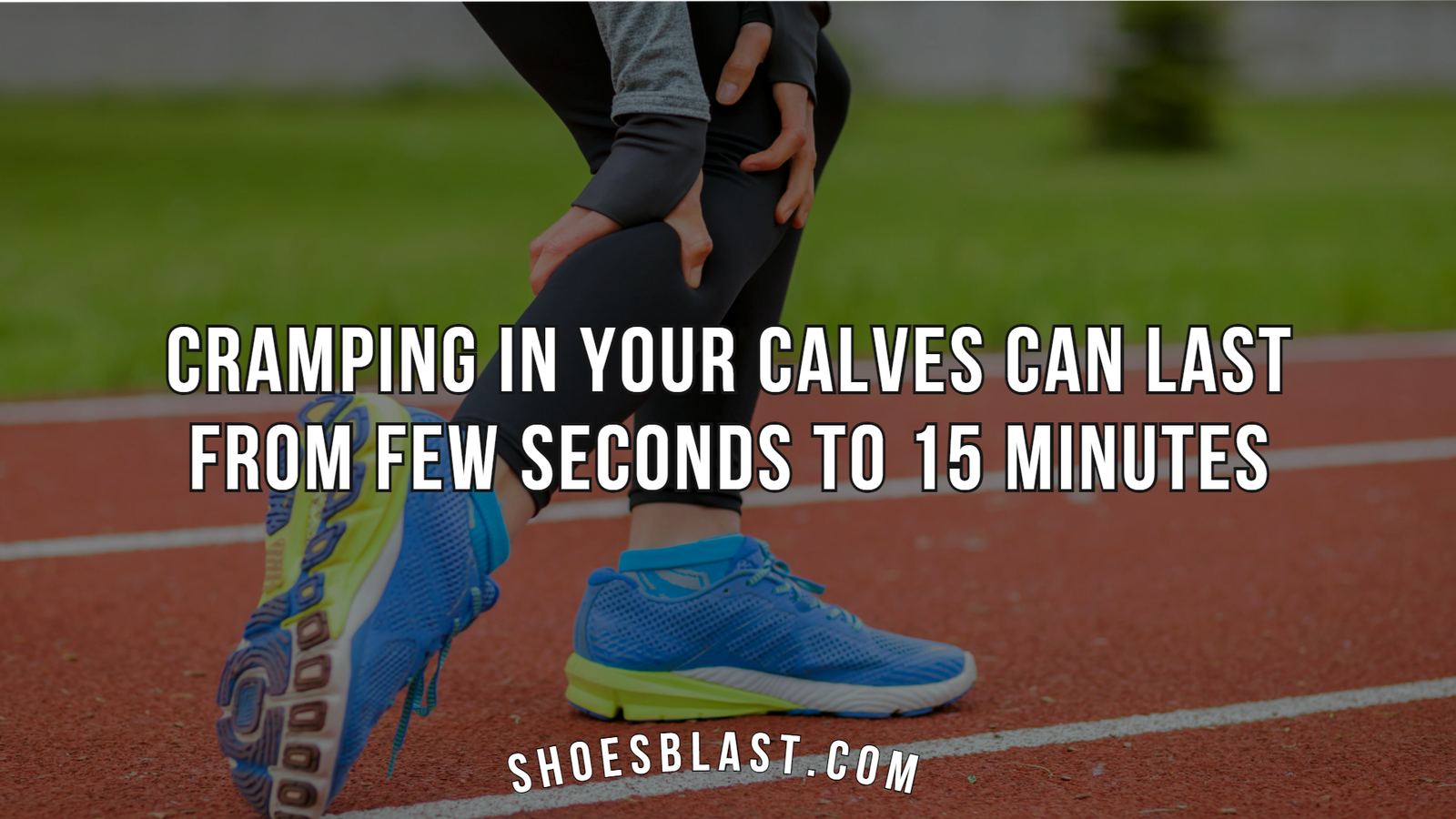 How are running shoes helpful with tight calves?
Tight calves are an overload problem, meaning you've likely run too much and overuse calves muscles.
Excessive stress-causing muscles to swell and build pressure against the bone, which leads to pain and inflammation.
However, getting the best running shoes for tight calves can absorb shocks and deliver significant energy returns.
They are max cushioned stay comfortable during runs and absorb shocks of repetitive foot strikes when the foot meets hard surfaces.
Besides that, A high drop of running shoes allows the heel to strike, protecting calves from stress and shifting pressure towards the knees.
8 Best Running shoes for tight calves in 2022 (Shock absorbers + Higher drop)
These shoes have a tick mark on checkboxes that are required for tight calves. The features include shock absorption, higher drop, comfortable cushioning, flexibility, and good support.
However, finding shoes with all these features isn't easy as the choices are unlimited, so we have done it for you.
After a week of research, we found nine good shoes for calf pain that fit the bill perfectly.
A runner reviewed these after running 50 miles in them, and we describe them in our words.
Some shoes may take a few runs for the break-in period, so deciding to return might be quick action. But, if you feel uncomfortable even after a few runs, you can return them and discuss them with your podiatrist. Let's have a look at the best running for tight calves.
1. Brooks Adrenaline GTS 21 – Best Stability
Brooks Adrenaline GTS 21 Review
The Brooks Adrenaline GTS 21 is a great stable running shoe that is meant for road runners looking for dependability for day-to-day running.
Upper hugged out so well, Midsole keeps everything balanced to keep daily runs and distance running extremely comfortable.
Who Should use it
It is lightweight from its predecessor but definitely not a lightweight shoe at all. The ride it offers can be described as a balance between mushy and rigid but a good balance. So, looking at the stats, except for fast running they can handle:
Easy-paced daily trainers
runners who suffer from overpronation
Versatile daily running shoe
Whole day comfort
Is it best for tight calves?
Due to great shock absorbers and a higher heel. It might help when running with calves pain. If you often experience calf pain after running. Try running shoes that are high from the heel. A higher heel allows the rearfoot to strike leading to the least stress on the calves.
Whats Get Good
By comparing it to the previous version, It doesn't receive much change. The main difference is Brooks's has extended DNA loft foam entire the length of the midsole resulting in a more cushioned ride.
The mesh upper has been tweaked for a more snug fit. A few x-wide foot runners criticize this update while most runners still have pretty much room in the toe box.
What to Consider
it offers a high arch that may not be a good experience if you flat-footed runner.
Check Price
Why We Like it
Amazing supportive features
Great on longer runs.
Breathable Shoe
---
2. Brooks Ghost 13 – Best for Neutral Running
Brooks Ghost 13 Review
The Ghost 13 is a neutral running shoe with max-cushioning and offers a stable ride. If I can explain ghost 13 in two words it'll be "natural yet max-cushioned"
Some Runners say it feels "far more luxurious" than other running shoes. The upper feels cozy, and the collar and padded tongue keep everything locked and feels comfortable.
Who Should Use it
Due to max-cushioning in it. It falls into the heavyweight running shoe category that is not suited for fast pace running. Besides running fast in them, they can be utilized for any type of run.
The ideal utilization would be for slow-paced running, whole-day comfort, overweight runners, and if you are prone to injury runners.
Why Suitable with tight calves
It offers a plush comfortable upper, cushioned midsole, and a protected outsole rubber that'll last at least 800km.
The midsole is a part where it shines a lot, a Combination of DNA Loft and a BioMogo. If you are familiar with the ghosts 11 and 12. The ghost 13 offers the same medium soft ride which feels balanced and stable.
It absorbs the shocks from throughout the shoes leading to less stress and a pain-free running experience.
Other than that, A higher heel of 12mm protects calves and Achilles stress-free.
It has great arch support, toe-wiggle room, no pressure on that back tendon, keeps the ankle secure, and the right amount of support (neither squishy nor stiff), which relieves calves pain.
What's Get Good
It last longer than the

previous versions

of Brooks's ghost series.
Better Support.
What Get Bad
Most of the shoe is perfect, but a few nit pickings are here.
It lacks ventilation holes on the side, the top is breathable. but, if you remember brooks ghost 11. It had a side hole that keeps it more breathable.
The heel collar is not as plush as the 11's; The 11th was more padded than this one. but it's good as well. The less padding in the heel creates more space in the toe box.
Check Price
---
Why We Like it
Forefoot cushioning
Softer underfoot feel.
Roomier toe box
---
3. Asics Gel Contend 7 – Best for Starters
Asics gel Contend 7 Review
Asics gel Contend 7 offers almost all the features that premium shoes have without shaking the price; It's one of the best under 100 running shoes for tight calves.
The fancy upper gives it a classy touch making it comfortable and can even pair it with jeans.
Who should use it
The Gel contend seven is for runners who wanted to make their daily running comfortable. It is for neutral runners while mild stability even helps runners who supinate. If you need comfortable and stable running shoes, it is a great budget running shoe.
They are ideal for basic to intermediate running; who wanted to make daily running comfortable.
If you are looking for running and cross-training shoes that can fulfill running needs on roads. And cross-training needs in the gym, you've found a perfect pair.
Who should not use it
As mentioned above, they are ideal for the basic to intermediate needs of daily runners and workout lovers. Not an advanced shoe for:
Running fast pace in them.
Full marathon running
Coping up with extreme overpronation.
why it's best for bad calves.
These budget-friendly shoes offer a cute design while protecting us from running stress. It has three technologies working to absorb shocks.
The "GEL in the heel area for soft landings", "durable AMPLIFOAM midsole for comfortable cushioning", and "OrthoLite sock liner to control moisture ".
The OrthoLite sock liner can be removable to use custom orthotics if needed.
A higher drop of 10mm protects calves and doesn't disturb them while running. The knee has to bear shocks instead of the calves and Achilles, making them convenient to run with tight calves.
What's get good
Overall, It's a great update from previous versions of ASICS. Better support, better comfort, and even long-lasting. One heavyweight runner claimed that the contend 6 was not able to support his body of 145 KG but this one can handle his weight effectively.
What to Consider
Most of the runners have the same complaint that it is not wide enough or the toe box is small. The is great for runners with normal and narrow feet. But, (wide foot) duck foot runners have complained about being small.
Check Price
Why We Like it
Great value for money
Impact protection
Cool Colors
---
4. New balance 1080v11 – Best for Comfort

New Balance Fresh Foam 1080v11 Review
New balance fresh foam 1080v11 is a high-cushioned running shoe that stays stable and is a great choice for neutral runners.
Who Should use it
The model offers extreme comfort due to the "Fresh foam X" midsole which is far more comfortable than other brands. Some of them even criticize that it lacks responsiveness while most had no issue with it.
It offers great cushioning and responsiveness that works for most runners.  One can be utilized for whole-day comfort for someone who spends 80% of their day standing and walking.
From casual runners to marathon races, One can benefit from it. It is capable of slow and easy-paced runs and can pick a pace if you wish.
is it best for a tight calve?
The model has a checkmark on all the features that shoes for tight calves should have.
A high level of cushioning and a higher drop are required when running in this type of situation. It has a drop of 8mm recommended when running with calf pain. The higher drop benefits in the heel to strike, protecting calves from stress and shifting pressure towards the knees.
What to Consider
Here are a few things to make into consideration when making a decision for it.
As seen in the pictures, the ankle part has no cushioning. It's just a mesh fabric. and a few runners complained that the heel slipped off the shoes.
When running on concrete or asphalt, they create noise. just like ("Squieekyy, Squieekyy" ). It's not much sound but when running without headphones, it feels awkward.
Why We Like it
Upper hugs the foot warmly
Ortholite insole
The toe box is stretchable for wide foot
---
5. New Balance Roav V1 – Cute running shoes
New Balance Fresh Foam Roav Review
New Balance Fresh Foam Roav v1 is a cute running shoe that is stable, comfortable, and reasonable.
It looks like stylish sneakers and acts as a sports shoe that helps you to manage fashion and fitness simultaneously.
Who Should use it
It offers new balance premium midsole foam that most runners already like it. It keeps the ride in balance to utilize it for most needs. The overall design and material of this shoe keep it suitable for making daily runs comfortable.
If you need cool-looking running shoes to make your daily running and gym need comfortable, you are investing in the right model. It can easily accommodate running at different paces, cross-training, HIIT, and other similar needs.
Who Should not use it
Other than that, as mentioned they are daily running shoes so running primely for longer distances might not be ideal for them. I say they might handle it but may die soon. I'll suggest keeping it for 5 to km per day.
Why best for calf pain?
The best part about these cute budget-friendly models is it is max cushioned and still lightweight.
These features allow running faster, protecting knees and calves from unnecessary stress. Also, the legs have to load less pressure compared to other heavily cushioned shoes.
For shock absorption, it has utilized Fresh Foam cushioning. The ride feels plush rather than firm, which is perfect for short daily runs. The insole is also removable so you can use desired ones.
Medium arch support is noticeable, which is needed for a neutral gate.
Other than that, A higher drop of 8mm makes the landing smoother and protects calves from taking shocks and pressure.
What to Consider
One complaint from most runners is that they are hard to clean. The top mesh made of absorbent material gets dirty quickly and takes time to clean.
Why We Like it
Sneakers + Running shoes
No Break in Period
Reduces foot and knee pain dramatically
---
6. Reebok Forever Floatride Energy 2 – Best Multipurpose
The Reebok forever floatride energy 2 is a great budget-conscious running shoe that doesn't compromise on looks.
Under 100, It offers a protective, comfortable, and lightweight running experience that various runners strive for. The stylish design of the shoes may look like a casual sneaker that matches with jeans well.
Who should use it
Adidas reebok energy 2 doesn't target any specific runners, but it is a shoe to fulfill max needs.
They are lightweight, suitably cushioned, and offer a soft-medium ride. One can benefit from distance running while also enabling you to do tempo runs and fartleks.
Shoes for bad calves
The ride experience of Reebok forever floatride is a balance between highly cushioned marathon shoes and racing flats.  The medium-soft midsole is soft and springy that protects feet from shocks. It doesn't punish your feet.
Arch support is noticeable, great lockdown, and a higher drop of these shoes make them a choice to consider with tight calves.
What's Get Good
Overall, it's a great update. With this version, the upper is more breathable and the heel is improved for less irritation and break in time. The midsole is better cushioned yet responsive which is great even for full marathon races. The midfoot is tight so no slippage with enough room in the toe box.
What to Consider
Most of the shoe is great, with no major cons but runners complained that they missed arch support in it.
Why We Like it
Versatile shoe
Impact protection midsole
Upper hugs the foot well
---
7. Saucony cohesion 13 – Best budget model
Saucony Cohesion 13 Review
Saucony Cohesion 13 aren't very high-tech running shoes that last for miles and miles, nor stability trainers, nor for hiking and trail running.
But, if you're looking for a basic, comfortable, but affordable running/walking shoe, Saucony cohesion 13 is for you; under 100 running for tight calves.
Who should use it
Saucony Cohesion 13 is under 100 running shoes that deliver much more than what we pay for, and more. It has enough cushioned comparatively price-wise and stays comfortable and pain-free during short runs.
If you've just started running a journey, look for beginner running shoes. Need a same that can fulfill running and gym needs like cross-training and HIIT. Saucony Cohesion 13 is an option to consider.
The rubber outsole with grooves adds life to the shoes and can grip flat and even wet surfaces.
Shoes for tight calves
A higher drop of 12mm with heel cushioning makes the landing smoother and leads to no stress on the calves. This much higher drop doesn't make the shoe imbalanced as additional forefoot cushioning stabilizes the shoes.
Natural arch support is noticeable, which helps in correcting running gait. The shoe offers a great lockdown without irritating the Achilles.
What to Consider
Most of the runners have a problem with the thin insole, It started to fall apart after a few hundred miles. But, the insole is removable so you might have to invest in custom orthotics. They work well will dr schools and yet are useable again.
Why We Like it
Superb lockdown of the foot
Comfortable and stable ride.
Great value for money
Why We Don't Like it
May required custom orthotics for better performance
---
8. Asics Gel-Venture 7 – Best trail running
Asics Gel-Venture 7 Review
Asics Gel-Venture 7 offers bomb-proof durability without dropping bombs on the pocket. It is a popular running shoe as comparing it to other mild-level daily trail shoes, they are well-made and much more affordable.
Its popularity is its tank build durability, ample cushioning, gripping power, and reasonability.
Who Should Use it
Most of the shoe is the same as other daily running shoes except for its outsole. The "V-shaped" deep grooves with complete rubber increase the life of the shoe and made it a choice for adventure runners.
It is great for a shoe for short to the medium daily trail and hiking shoes. If you are looking for medium-level trail shoes, the feature it offers is perfect for 5-10 miles.
Why are the best running shoes for tight calves?
The gel technology in the forefoot and rearfoot absorbs shocks throughout the shoes, which automatically relieves foot and achy calves.
Decent arch support, a higher drop level, and a solid lockdown help relieve the pressure on the calf's area.
What to Consider
In the previous versions, ASICS had the option to use for custom orthotics in but this type the insoles are not removable.
Runners have also complained about the laces. The nylon laces are short making it hard to knot tight and short enough that you can double knot them.
Why We Like it
Great value of money
Solid lockdown and secure fit.
Impact protection.
Why We Don't Like it
Insoles are not removeable
---
How to Buy the Best Running Shoes for Tight Calves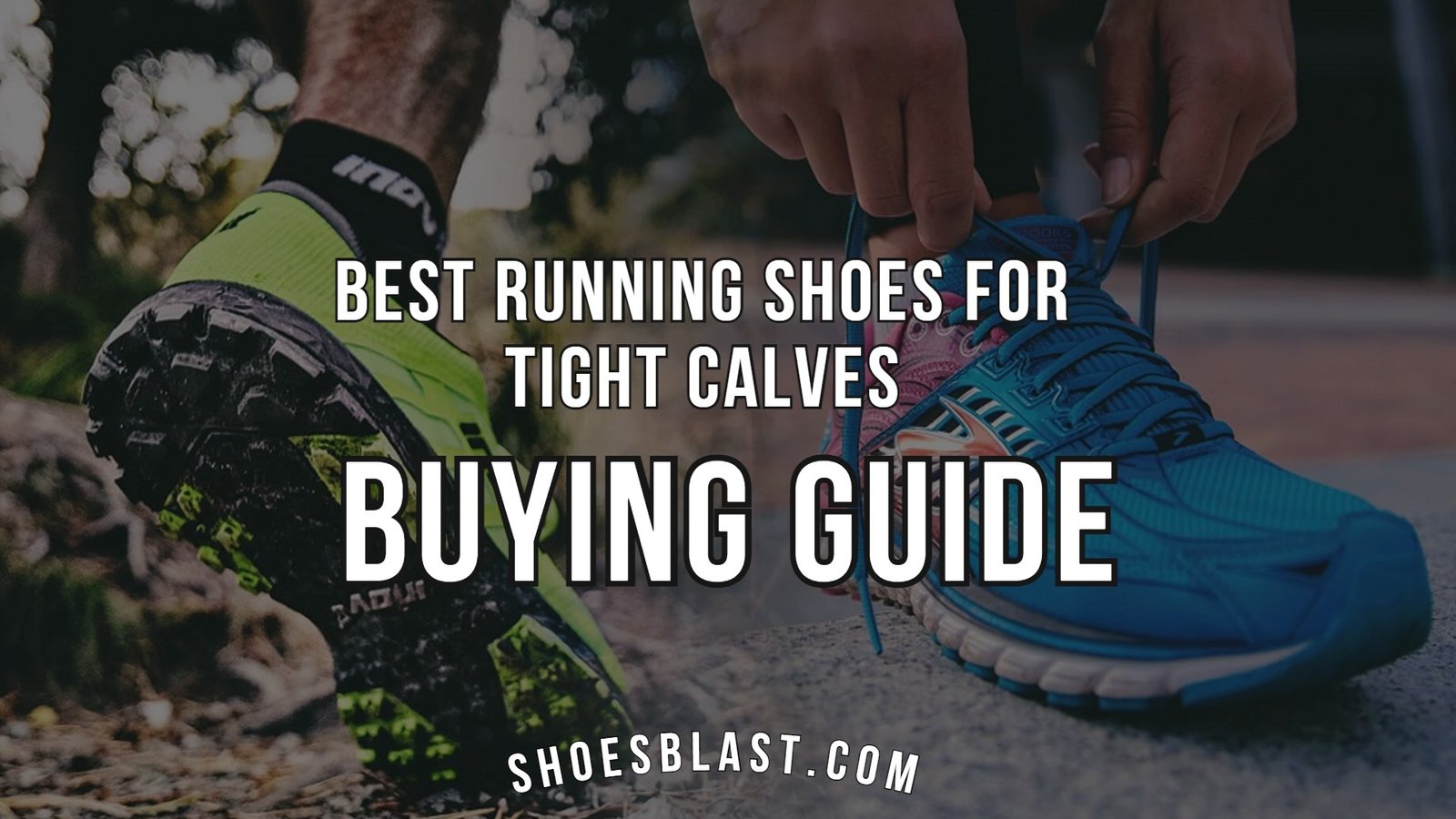 First, you need to know the cause of your tight calves. If it is due to a foot condition such as flat feet or high arches of the foot, you won't find relief until the problem is resolved. get worse over time if these factors are not addressed.
The best running shoes for tight calves can also make a difference when it comes to running long distances on hard surfaces without feeling any pain in the calf muscles. Calves while others can provide extra stability while running
Understanding your foot is important to get shoes that protect the calf muscles. The effects on the calf muscles can increase or decrease depending on the footprint. Hence, you will understand how your feet work and you will not have any problems.
You have to look at plenty of points before purchasing the best shoes for stiff calves. You'll need shoes with optimal support and cushioning, as well as plenty of other traits, including:
These are a few features one needs to have in mind before purchasing the best shoes for tight calves.
1. Take your time
First of all, don't rush in getting the right shoes. take your time and decide which one you'd go with. If you are purchasing from a local store. check a few features like the right size fitting comfortably and a higher drop.
If you are ordering from an online store, make sure they have a good return policy.
After wearing shoes, take a small run or have a few jumps to feel which part of your legs is having most of the shocks. since we are purchasing shoes for tight calves. It must have the least stress on the calves and most of the knees. which leads to the 2nd point, which is a higher drop.
2. A high Drop
After fitting, the second important thing for tight calves running shoes is a higher heel-to-toe drop. The drop in running shoes is the difference between the heel and forefoot. it is measured in mm. The zero-drop running shoe means 0 mm and a higher drop can be over 6+mm.
Generally, the drop is not necessary for casual running but if you are running with calves pain. having higher drop shoes get initial.
A higher drop over 6mm leads the knees to take most of the stress during runs and relaxes the calves. similarly, A lower drop under 6mm pressurizes calves and Achilles tendonitis to have more pressure instead of the knees.
In this case, we need to look for high-drop running shoes. The shoes we have suggested above are all higher drop making them a choice to consider with calves pain.
3. Impact Protection Midsole
Impact protection midsole is needed when running with any type of pain and not only calves or Achilles tendonitis pain. It is the ability to absorb shocks that we get from running on roads and hard surfaces.
Each time we run, the body especially the legs knees and back have to face 3 times more pressure than walking.
This continuous shock contributes to injuries like It band syndrome and degenerative disc diseases. (best running shoes for degenerative disc diseases)
To minimize this stress, Companies have now evolved such technology foams that absorb most of the shocks and offer a pain-free running experience.
You don't need to research from scratch to have all these features since we already have done it for you. The shoes are all above with shock absorption midsole.
4. Arch support
For those who pronate more than normal, an orthopedic arch will keep your foot straight. The most common type of pronator is someone with flat feet.
5. Stability
Most running shoes have some stability for runners to make sure they don't twist or twist their ankles too much as they run. This can be in the form of thicker soles for more traction or extra fabric under the heel.
6. Ventilation
More ventilated running shoes allow air to circulate through the toe area, which can help prevent hot spots and blisters on the toe box. In running shoes, runners feel less stress on their feet, joints and spine.
7. Durability
Durability and support are also two properties that runners should consider when purchasing running shoes. The durability of a running shoe can vary based on wear and tear. and tearing can persist over time as support is measured by stability or cushioning.
Even people with wide feet must pay particular attention to the shoe width, as shoes that are too tight can put pressure on the balls of the feet or toes, while shoes that are too large can slip and loosen over time.
Find out what size shoe you wear, measure your foot from heel to toe, then use a conversion table to compare that measurement in inches to shoe sizes; most manufacturers provide them online for reference. EU), divide the number of centimeters by two; It is important not to round up or down when converting between US and EU sizes!
---
FAQ's
How To Cure Tight Calves?
Rest, Ice, Compression, and Elevation (RICE) work well for treating muscle problems immediately in the first 48 to 72 hours after noticing tension and pain
Following the RICE method will help reduce muscle damage. Try using an ice pack for 20 minutes every two hours while you rest and lift your leg.
What are the symptoms calves sign off?
Tight calves can be a sign of overuse or a minor injury. It may be okay to continue exercising if there is no restriction in movement, pain, or swelling, but it's important to note that continuing exercise can increase the risk of injury.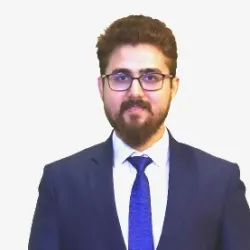 I'm Shafey. An avid runner since 2012. I am one of few people who like doing cardio instead of muscle building. I love spending time on treadmills, tracks, pavements, or any surface rather than exercising with dumbles.
With all those years of experience and spending the whole night reading blogs and researching different concepts of running. Learned a lot about new tips and tricks. In those years tried different running shoes (from $ to $$$).  I got a great knowledge that can be shared with others. I may not be a professional running coach but YES an experienced runner who can guide right to beginners.✌️✌️