Look at the best shoes if you are running with Metatarsal Pain (Ball of foot pain)
Whether you're a casual runner or professional, you've likely experienced Metatarsal Pain. It is common in runners, basketball players, or players involved in a sport that includes running and jumping. It is a burning pain that goes to the large bone within the front of your lower leg (tibia)
Metatarsal bone pain occurs in players after regular stress on their foot, increasing the metatarsal area's inflammation. It usually happens from wearing tight shoes, High heels, High arches, and obesity.
Get a complete guide before running with metatarsalgia
8 best running shoes for Metatarsal Pain (Wide foot + arch support)
These shoes have a tick mark on checkboxes that is required when purchasing shoes for metatarsal pain. The features include a wide toe box, 8-10 mm drop, proper cushioning, decent arch support, and good support.
After a week of research, we have found eight running shoes for metatarsal pain. After a verdict from the show owner, we have listed these shoes, who them with Metatarsalgia, and noticed a change in pain.
A runner also reviews it after running 50 miles in them, and we describe it in our words.
Some of the shoes might take a few runs for the break-in period, so deciding to return might be quick action. But, if you feel uncomfortable even after a few runs, you can return them and discuss them with your podiatrist. Let's have a look at the best running shoes for metatarsal pain.
1. Asics GEL-Nimbus 22 – Best Comfort + Stable
Shoe specification
| | |
| --- | --- |
| Size | True to size but a snug fit |
| Drop | Men: 10mm | Women: 13mm |
| Weight | Men: 309g | Women: 255g |
| Best for | Casual to marathon runners |
| Price | $$ |
Key Features
Uppers: The double-layer upper is very soft and lightweight, also breath well.
Midsole: The flyte foam midsole with gel cushioning adds responsiveness and flexibility
Outsole: The outsole has utilized AHAR rubber with grooves grip surface well and adds life to the shoe.
Asics GEL-Nimbus 22 Review
Asics GEL nimbus 22 is an updated version of previous models. With 21 models, the company has received complaints about shoes being stiff and a boring running experience.
It's definitely an updated version of 22, which improves a lot of things but a little more space for improvements.
Best for
Asics Gel Nimbus 22 is a max cushioned, stable with cloud feel the comfort that satisfies each runner's needs.
If you are a running freak, just run on the weekend, looking for cross-trainers, or a distance runner, Gel nimbus 22 is recommended.
The point is that it meant to cover more miles rather than speedy shoes for sprints.
The ideal utilization would be slow and easy paced running to cover half to full marathons.
Other than that, It can grip flat to even slight trail surfaces. If you want to run on roads, treadmill and crushed stones, don't think more!
Besides running, wearers have mentioned that they find no back or knee pain after utilizing standing jobs for 8 to 10 hours.
Not meant for
Asics Gel Nimbus 22 is heavyweight shoes with the needed comfort and stability, ideal for most runners. But, since a high level of padding and cushioning reflect on the shoe's weight, It's not meant for fast-paced running.
In that case, look for weight shoes that can help you with speed (look for if lightweight running shoes makes you faster)
Why good running shoes for metatarsal pain?
First, the midsole is thicker (not like walking on a pillow), which people with foot pain strive for.
They are well cushioned and padded from the inside, which gives a soothing feel to the foot.
Other than that, It has a wide toe box with the ability to stretch if you have a wide foot.
10mm heel to toe drop, decent arch support, stable and well-cushioned are the signs that it is a suitable shoe for the ball of the foot or metatarsal pain.
The model is available in 2 widths for standard fit and an X-wide fit.
Great shock absorbers
The 22nd model of Gel nimbus is meant for absorbing shocks that you get when running. Our feet, legs, and back effect from repetitive foot strikes that can cause an injury in the future (see best running shoes for Itbs)
If you are prone to injuries, run often, and are a heavyweight runner, this feature becomes initial.
Asics have use gel cushioning in the heel. The term "GEL" represent in the ASICS GEL-Nimbus is a shock-absorbing gel in the outsole. It absorbs the shocks and delivers energy return reliably.
Besides gel cushioning, the midsole offers flyte foam cushioning. These two elements combine to provide superior cushioning and much better protection for your feet. With the addition of a double-layered upper, It secures the foot from heel to toe.
Size and fit.
If you are patient enough to find the right size, they are rewarding shoes. However, It went true to size. Ordering your standard will give you the right fit. It takes time to break in but give a snug fit (not too tight)
If you like to have space in the shoes, order a half size up. And, available in 2 widths, regular and X-wide.
---
---
2. Brooks Glycerin 19 – Best for Multipurpose
Shoe Specification
| | |
| --- | --- |
| Size | order a 1/2 size up |
| Drop | 10mm |
| Weight | Men: 289g | Women: 255g |
| Best for | Jack of all master of none |
| Price | $$ |
Key Features
Upper: The plush upper is super comfortable compared to high-end running shoes.
Midsole: It offers a standard BioMoGo DNA midsole that compresses according to the wearers foot.
Outsole: The blown rubber makes the soft lading smoother and increases the ground feel.
Brooks glycerin 19 Review
Brooks glycerin 19 is a medium soft (not peppy) running shoe that offers a complete package for a neutral runner.
It has most things in plus but a few cons that you can expect from a heavyweight shoe.
Best for
Anyone looking for a comfortable, plush upper and a durable shoe that stays stable can check glycerin 19. The ride feels balance, neither super soft nor very firm. But a balance between stability and comfort.
They are not purpose-built shoes intentionally made for a specific runner, but a wide range of runners can utilize them. However, one can utilize it best for slow and easy-paced running, half to full marathons, tempo, and recovery runs.
Why for metatarsal pain?
Brooks Glycerin 19 offers a padded midsole running experience. It offers a smooth ride and feels like wearing metatarsal pads that people get separately.
The shoe has a lot of padding and a supreme level of cushioning that pleased the foot automatically. The toe box is wide and made of stretchable material to stretch more if needed.
The plush upper act like a blanket over the foot and secure the foot, without feeling restricted. Also, available in wide sizes separately for wide footers.
Ride Experience
There is no change to see in the midsole. It is using the same DNA loft foam but a change in its density. The ride experience is firmer this time and was soft previously.
Brooks misguided the audience by quoting as "your softest ride ever" in their ads. But in reality, It has a denser foam in the midsole that offers a stable ride instead of soft and bouncy.
It is never a soft running shoe but a max cushioned and firm one. The ride it offers is pleased by heavyweight or marathon runners.
Size and fit.
Most of the wearers seem disappointed when they order an original size. It has a snug fit even after a break-in period.
Almost all of them recommended getting 1/2 size up to get a comfortable fit. And, available in 3 widths including standard, wide and narrow feet.
---
---
3. Saucony Ride 13 – Best for neutral runners
Shoe Specification
| | |
| --- | --- |
| Size | True to size |
| Drop | 8mm |
| Weight | Men: 275g | Women 245g |
| Best for | Neutral Runner |
| Price | $ |
Key Features
Upper: The single-piece fabric upper is breathable and has suitable durability.
Midsole: PWRRUN foam keeps the ride comfortable and stable without feeling too padded.
Outsole: The outsole has utilized (XT-900) rubber offers what a neutral runner looks for.
Saucony Ride 13 Review
Saucony rides 3 presents a wonderful gift to neutral runners without shaking their pockets.
It 13 offers features that can compare with a premium model. If you want to feel how a premium shoe feel while managing a budget, you can experience it with Saucony Ride 13.
Best For
It is difficult to satisfy everyone but ride 13; satisfies a maximum number of daily trainers. The feature it offers is perfect to utilize by neutral and everyday runners.
Runners who've experienced a premium over 200-dollar shoe might feel a downgrade, but other than that, it felt like a comfortable car.
Besides cushioning and mid-level stability, you'll be able to pick pace at any point if needed.
Why for metatarsal pain?
The first thing that people with metatarsal pain look for is a smooth, padded (but not rugged) platform to put their foot on. It naturally feels calm to soothing forefoot condition.
8mm heel to toe drop with 32mm heel and 24mm forefoot put no pressure on the forefoot and allow walking in your gait. A runner with foot pain specifically searches for 8 to 10mm drop.
Other than that, A huge space in the toe box doesn't create any toe jamming situation. Besides metatarsal pain, It is suitable for most foot issues like a bunion, hammertoe, and Morton's neuroma (look at running shoes for Morton's neuroma)
Size and fit
Most of the wearers agree on the fact that they run true to size. The fitting is neither too snug nor open that you can swim.
People who want to use custom orthotics might get a half size up to enjoy the ride.
---
---
4. New Balance 1080v10 – Best for Distance Running
Shoe Specification
| | |
| --- | --- |
| Size |  True to size | Available in 4 widths |
| Drop | 8mm |
| Weight | Men 269g | Women 238g |
| Price | $$ |
Key Features
Upper: An engineered mesh upper adds comfort and keeps the foot look without making restricted
Midsole: Fresh Foam X offers a smooth ride and, also help to fix mild pronation
Outsole: The blown rubber outsole makes the landing softer, makes the ride firmer.
New Balance Fresh Foam 1080v10 Review
New balance 1080v10 is aesthetically pleasing and a comfortable package for a variety of runners.
Only a few people seem to dislike them. Other than that, it receives a round of applause from more than 5000 people worldwide.
Best for
Premium cushioning, stable ride, and shock absorption features are the highlight of this model. And charge the bill ideally.
However, the ride feels stable with comfort even in long runs. The shoe does target a specific runner. But It is a multipurpose shoe that can utilize by various runners on multiple tracks.
From casual runners to marathon racers, all can benefit from this model.
Other than running, It can benefit you if you take 10,000+ steps a day or a job that make you stand for 8-12 hours. A guy from the Amazon fulfilment centre mentioned that these shoes make his 10 hours shift end without knee or back pain.
The durable outsole rubbers grip all the flat surfaces and may lose their build quality if continuously used on uneven surfaces.
Why good running shoes for metatarsal pain?
There are a few reasons it can be your specific shoes for metatarsal pain (Ball of the foot). Firstly, the toe box is slightly elevated from the ground that takes some weight off the forefoot.
Secondly, It has a roomy toe box but can stretch more if you have a really wide foot. Also, available in wide and X-wide fit.
Besides that, decent arch support, higher drop, shock absorbers, and a stable ride can make your run comfortable with forefoot pain.
Comfortable +Impact protection
New balance 1080v10 is a revised version from its previous model. It seems to have changes in all aspects, but the significant change is the midsole. It has swapped from Fresh Foam to Fresh Foam X.
Fresh Foam X foam is similar to EVA foam but a bit firmer. It has offered a great bounce back when running on hard surfaces; some wearers say it is an ideal balance between cushion and neutral running.
The midsole cushioning is more focused on the heel area rather than the forefoot. It may feel uneven but offers impact protection when needed the most.
Size and fit
The 10th version of 1080 is ready to adopt the shape of most feet with an open space in the toe box. Most of the wearers seem satisfied with the right size.
The best part is it has a 4 version for the same size. NB does this so they can benefit each type of foot runner. It is available in 4 variations, including regular, narrow, wide, and X-wide.
This feature separates Newbalance from other brands as many other brands create a specific shoe for a particular foot type.
---
---
5. ASICS Gel-Venture 7 – Best for Trail Running
Shoe Specification
| | |
| --- | --- |
| Size | true to size |
| Drop | 10 mm |
| Best for | Medium trail and hiking |
| Weight | Men: 303g | Women: 252g |
| Price | $ |
Asics GEL-Venture 7 Review
Asics Gel-Venture 7 is a popular model from Asics that receives a round of applause from a vast community.
Wearers appreciate its tank build durability, ample cushioning, gripping power, and charged ideally; under 100 shoes for metatarsal pain.
Best for
Gel-Venture 7 is a daily running shoe for short to mid-distance trail running and hikers.
Trail running shoes are usually over 100 to 200 dollars as they are meant to deal with rocky and Cindy trails. But Asics has provided all those features in under 100, making it a favourite for most runners and becomes the top-selling product.
If you are looking for a basic to intermediated hike and trail running shoe, the feature it offers is ideal for you. If you plan to run 5-10 miles, it is a must-try model that doesn't shake pockets.
The outsole is the most concerning thing when looking for trail running shoes. It offers a multi-directional V-shaped design which is meant for increasing forward and rear motion grip. And grip gravel paths, forests, sandy rock, and dirt tracks smoothly.
Why for the ball of foot pain?
The gel cushioning and solid bottom absorbs the shocks that you get from running on rigid pavement. It is automatically a relief for foot and knee pain.
Decent arch support, higher drop level and a solid lockdown, which helps relieve the pressure on the ball of the foot.
Other than that, it has a roomier toe box that allows the foot to move freely. And, it doesn't create toe-jamming conditions, even with wide feet.
Size and fit
Asics gel venture 7 went true to size but offered a snug fit.
Since we are more curious about toe boxes when purchasing shoes for metatarsal pain. It is recommended to get the wide fit or a half size up.
The trail running shoes typically have a narrow toe box, which might be an issue with a ball of foot pain.
If you are patient enough to get the right size, the feature it offers will relax you.
---
---
6. Asics Gel contend 7 – Best for Supinators
Shoe Specification
| | |
| --- | --- |
| Size | Order true to size |
| Drop | 10mm |
| Weight | Men 268g | Women 223g |
| Best Use | Daily running, jogging and cross-fit |
| Price | $ |
Key Features
Upper: An engineered mesh upper offers good ventilation and doesn't allow the foot to move.
Midsole: The AMPLIFOAM midsole offers comfort for basic runs
Outsole: The outsole offered a particular type of rubber that grips most of the surfaces.
ASICS Gel contend 7 Review
Asics gel Contend 7 offers a perfect package for runners who want max cushioning and good support without spending a hefty price; under 100 shoes for the ball of foot pain.
You are getting more than you pay, and each technology works in real! If you want to feel premium running shoes at an affordable price. Try Asics gel contend 7!
Best For
Asics gel Contend 7 is a model for neutral runners and those who supinate (heel leaning outwards when running).
If you want a single shoe that you can utilize for daily running, cross-training, jogging, cross-fit, Gel contends 7 is one you can trust. And expect a good return on investment.
The ideal utilization would be for a beginner to intermediate, one who started running, and their daily goal is 5k to 10k if we judge them from their price range.
Best daily running shoe with Metatarsal pain
An ample amount of cushioning, great support, foot lock security, and a wide toe box is what runner with metatarsal pain search. It has all the tick marks without adding price to the shoes.
Also, contend 7 is open to use with custom orthotics for the desired experience.
Other than that, it has a wider toe box than other Asics models, which Runners with forefoot pain strive for.
Shock absorbers
The shock absorption feature of these shoes works in real. It has three components working for that can relax your feet.
The "GEL in the heel area for soft landings," "durable AMPLIFOAM midsole for comfortable cushioning," and "OrthoLite sock liner to control moisture. "
Size And
Most had to order a 1/2 size up to meet the custom fit. I think we need to do the same (ordering a half size up)
If you plan to wear lighter socks, go standard with your size. but, if you'll wear thicker socks, go 1/2 size up.
Also, there are two size variations available including standard and X-wide.

---
7. Brooks Glycerin 18
| | |
| --- | --- |
| Men's Shoe | Women's Shoe |
| | |
Shoe Specification
| | |
| --- | --- |
| Size | True to size |
| Terrain | Road |
| Weight | Men 289g | Women 255g |
| Drop | 10mm |
| Arch support | Neutral |
| Arch type | High arch |
| Toe box | Medium |
| Use | Road running |
Key Features
 The upper enhances comfort by perfectly balancing stretch and structure.
the OrthoLite sockliner provides premium step-in comfort.
The engineered mesh upper enhances the fit.
Brooks Glycerin 18 Running shoes for metatarsal pain Review
It's on number 7 doesn't mean it's not the best shoe for metatarsal pain. In fact, it lives up to most of the checkmarks that orthopaedic shoes or ball of foot pain shoes have to be.
The comfort and ride of the Brooks Glycerin 18  are impeccable, with solely minute details to boost upon.
The higher includes a soft, sock-like feel that is pleasant even while not socks. The upper is light-weight and breathable, preventing hotspots and blisters, whereas still providing protection.
It is created of an artificial moisture-wicking material that keeps the feet dry and happy. The tongue and heel cup are plush, however not excessively padded, which feels nice on foot and distributes any pressure points.
The alcohol has a customary slot in the heel and midfoot areas, and a wider toe box for a non-gimmick, standard running shoe. Brooks would only offer me a twelve or a 13, despite my 12.5-foot size, and therefore the shoe was roomy, however, match terribly well.
The toe box permits for a straight hallux and toe splay, that is biomechanically favourable. The laces are very adjustable, and the higher is slightly elastic therefore the shoe will adapt to several different kinds of feet.
Brooks uses a thick layer of a variation of their BioMoGo deoxyribonucleic acid within the midsole of the alcohol 18. BioMoGo DNA is an adaptative artefact system that adapts to your specific foot strike on every occasion you land.
DNA is created of a non-Newtonian compound, which means that it changes its state of matter once totally different amounts of pressure are applied to it. after you are running faster, you apply additional pressure to the midsole.
The further pressure causes the shoe to become more firm and responsive. after you are gently jogging, you apply less pressure to the midsole. This causes the midsole to be softer and fewer responsive.
---
8. New Balance Made in US 990 V5 Sneaker
| | |
| --- | --- |
| Men's Shoe | Women's Shoe |
| | |
Shoe Specification
| | |
| --- | --- |
| Size | True to size |
| Style | Retro |
| Top | Low |
| Use | Running, Jogging |
New Balance Made in US 990 V5 Sneaker Review
The trainers represent an answer to be thought of for sturdiness and stability. the first objective of the manufacturer was to ascertain a style that is simple to use and which may be recognized by individuals of all ages. supported a solid rubber outsole, New Balance 990 may be used as a secure design for older people that like to walk for exercise. This pair of shoes is separately good for metatarsal pain
With an uncomplicated design, they're easy to use and straightforward to suit on the legs.
Since the shoes go with a powerful choice of sizes which vary from seven to 16, they will be a wonderful choice for all ages. It represents a style that incorporates a restricted attractiveness as solely a trainer. they're shoes that can be used for max versatility.
The work is great though it would feel awkward because of the large design. However, the New Balance 990 isn't made to be lightweight, and this can be why the fit is appropriate for his or her purpose.
With a classic rubber sole that offers smart stability even with lateral movement, New Balance managed to form a shoe that works for many surfaces.
The blown rubber is additionally quite durable, and this implies that you'll be ready to use them for many seasons as well. However, it's not the foremost versatile sole as in conjunction with the midsole, it forms a platform that in the main aims to hide multiple sorts of uses.
How to pick the best Running Shoes For metatarsal pain
When buying shoes for a ball of foot pain. There are several individual aspects to consider. They can rely on your feet and lifestyle.
However, the necessary feature to seem for in shoes for metatarsal pain is additional support and cushioning, particularly for the arch of the foot.
Many shoe stores offer a complimentary skilled work analysis to assist make sure you realize the right shoe for your needs. continuously take your time, strive shoes on, and don't be afraid to come back shoes if they're not working.
Meanwhile, keep these points in mind before investing in shoes for metatarsal pain.
Wider toe box.
Since the aching foot pain is not bearing, one can not wear shoes that are narrow. Look for a wide toe box running shoes. It might not easy to look at the toe box if you are shopping online. Look for wide options.
Brands like New Balance and Brooks especially have a wide sizes in most of their running shoes. If you are a female, you can men's shoes, since they are wider.
Arch Support
To prevent excessive strain and pressure within the wrong places, support is significant in sensible shoes for Metatarsalgia. However, you would like arch support specific to your arch type, whether or not low, high, or neutral.
Cushioning
Cushioning below the ball of the foot provides shock permeableness to stop impact from high impact activities, inserting strain on the balls of the feet, further as comfort and pain relief.
Heel
A low heel or flat-soled shoe could be a higher choice for Metatarsalgia however ought to still supply some underfoot padding equivalent to an EVA midsole or soft insole.
---
FAQ's
Q:1 how to stop foot pain when running?
The shoes for metatarsal pain specifically designed for the sport can help prevent many foot pain problems while running.
These shoes have extra padding to cushion the impact of repeated pounding and are constructed to provide support and stability for the arch of the foot. Exercise shoes made for other activities, such as aerobics, tennis, or basketball, may not have these features.
Q:2 How long does the metatarsal pain last?
There is never one size fits all in medical conditions. It depends on each body type, age, type of injury, cause of injury, and furthermore. In general, metatarsal pain takes around six to eight weeks to heal. According to experts, A sportsperson should rest longer than this period. They suggest resting for 12 weeks if your symptoms were flaring up.
After the recovery period add physical exercise gradually. A sudden return to high-intensity exercise may cause a repeat or alternative injury.
Q:3 how to relieve metatarsal pain?
Like other diseases ball of foot pain relieve from proper treatment, proper rest, and diet. In this case, proper foot angle and proper shoes, and massage can help in gaining back the comfort of your leg.
Carrying snug shoes and maintaining a healthy weight will facilitate forestall ball of foot pain. If your metatarsalgia could be a result of physical exercise, let your footrest the maximum amount as potential till the pain subsides.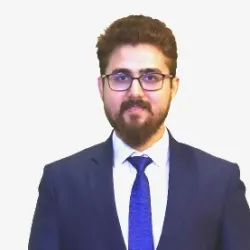 I'm Shafey. An avid runner since 2012. I am one of few people who like doing cardio instead of muscle building. I love spending time on treadmills, tracks, pavements, or any surface rather than exercising with dumbles.
With all those years of experience and spending the whole night reading blogs and researching different concepts of running. Learned a lot about new tips and tricks. In those years tried different running shoes (from $ to $$$).  I got a great knowledge that can be shared with others. I may not be a professional running coach but YES an experienced runner who can guide right to beginners.✌️✌️