Look at the best running shoes for senior and older runners.
[Last Updated on March-9-2023]
Running at an older age may involve a few risks but living a sedentary life is not healthy as well. Flying an airplane involves risks but keeping it parked and not flying is even riskier as all the parts will get rusty.
Walking/running after 50 indeed involves risk as the bones are not healthy as it was in your teenage. Also, it'll take more time to recover if any injury occurs. The most important thing to run after 50 is to get a doctor's okay.
Learn how to run after 50.
If you've received a doctor's okay, it's time to invest in a good pair of running shoes. you'll need a pair of running shoes that is lightweight, cushioned, and minimize the impact of footfall.
Is Running Safe After 50?
Things got changed as old as we get. Teenagers and younger people will never look for something that if it is safe to run after 50 or not. The short and straightforward answer is, If you can run if your body is allowing you, you must involve in this enjoyable activity.
We'll suggest if you can run in an open field or in a park it'll be great. Dont pay much attention to running-related injuries or heart and knee problems (your body will give an early warning if there is anything wrong).
The rule of thumb is to not overdo it, listen to your body, and if you are not feeling tired and don't want to do it, then rest. Start with a walk, brisk walk, jogging, and then running. Make sure to have a gap of at least 1 to 2 weeks when making any changes.
Also, pay attention to stretching before and even after running.
Tips for running after 50
Consult with your doctor
Wear appropriate running shoes
Start Slow
Warm-up is a must even if you are running for 10 minutes.
Proper running form
Streches after running
Drink More water
Eat Healthily
What are the best running shoes for seniors would do?
First of all, no brand ever makes specific shoes for an older runner. It's just only that a few models have all the recommended features that the portraitist suggests.
Generally, It's a bit time taking to understand all the recommendations of portraitists for senior people's shoes. and, then look for specific shoes.
In general, the requirements are simple. Look for these three bullet points when purchasing shoes for seniors.
Lightweight: The model must be lightweight so that the body has to carry the least weight for each step. 
Cushioned: cushioning means comfort and all the steps you are taking must be comfy. Also, it helps in defusing the impact of footfall within the shoes before it reaches the body.
Medium-soft sole: The ride experience should be the perfect balance of firm yet responsive. It must not be pulpy-like stepping on a banana or very tough.
These three are the three key points one must look and for in-depth buying, look at the end of this article.
8 Best Running Shoes for Senior and Older Runners
Running is a great workout to keep you in shape after 50. It's a simple yet complete workout to improve heart health, muscle and bone health, and even mental health. But, to make it comfortable you'll need a perfect pair of running shoes.
These are the 8 pairs that we've researched. And, it has all the recommended features that podiatrist recommends. With each review, we explain the reason for being it best for senior runners. Also, it has a verdict from a show owner that is satisfied with the choice.
A few models in the list may require a small break-in period. At first, it might feel a bit stiffer but they'll get smooth with each step. But, if you are not comfortable even after a break-in period, return and look for a better option.
Let's look at the best running shoes for senior runners
1. Brooks Glycerin 19 – Best Overall
Shoe specification
| | |
| --- | --- |
| Size | True to size |
| Weight | Men 289g | Women 255g |
| Drop | 10mm |
| Best for | Running and whole day comfort |
Key features
Upper: A breathable mesh upper is softer than previous versions and offers out-class comfort.
Midsole: The DNA Loft midsole offers a soft ride that stays comfortable for long-runs
Outsole: A lot of soft-blown rubbers are found in the outsole that increases the ground feel without compromising the durability.
Our Verdict
Mirror mirror on the wall who is the softest of them all? The glycerin 19!
The brooks glycerin 19 is on the mission to provide the softest naturally cushioned running shoes for neutral runners.
Who Should use it
The model is a go-to shoe, meaning a single shoe to cover most needs on various tracks. From full marathon races to daily easy-paced running to running at a faster pace, It can handle all.
The use of an ortholite sockliner insole gives a soft yet bouncy feel to the shoe, contributing to shock absorption and moisture management.
The features are ideal to cover the most miles without tiring and perfect who want to stand on their feet the whole day.
Best for seniors
If you are 50+, you definitely don't want to wear heavyweight shoes that put additional stress on the body. The glycerin 19 offers a padded plushy interior with a softer feel at a lightweight.
They are well cushioned from the heel collar and have lightweight upper with fully gusseted tongue wrap from all around giving a secure feel and a soothing right from the first wear.
The softness comes with a bouncy feel that contributes to better shock absorption, leading to a pain-free ride. The arch support is noticeable to balance out the ride. Also, the laces are easy to tie, giving fewer hurdles to our seniors.
Size guide
The model feels a bit snug from the toe box when ordering true to size. Most wearers had to go for half size and they were happy with everything. A bit of a struggle to find the right size is common when ordering online.
Our suggestion will be to go a half size up if you have plantar fasciitis or anterior foot pain. and go true to size if you are regular with Brooks.
The model is available in 3 widths including standard, wide and extra-wide widths. Order according to the foot type and have a couch feel under the feet.
Check Price
Why We Like it
Walking on air feel.
Great arch support.
Great for sensitive feet
---
2. Asics Gel Contend 7 – Best In Budget
Shoe specification
| | |
| --- | --- |
| Size | half size up maybe |
| Drop | 10mm |
| Weight | Men 269g / Women 224g |
| Best for | All-rounder shoe |
Key features
Upper: An engineered mesh upper offers a secure fit, and also allows the air to pass through.
Midsole: An AmpliFoam midsole with gel cushioning offers a smoother ride and absorbs shocks.
Outsole: The textured rubber outsole with flex grooves improves flexibility and grip well.
Our verdict
For runners, who need a simple running shoe to start walking/jogging and running. This model from ASICS is the best in this price range; Under 100 running shoes for seniors.
ASICS Gel contends 7 offers a cute design, stays stable, and offers comfort without disturbing the monthly budget.
Best for
Asics gel contends will be your "go-to shoe" this year, offering the perfect balance of softness and responsiveness that can handle the most miles at an easy pace as well as for speedy runs.
A single model that is perfect to cover medium to longer runs, daily walking, and jogging, whole-day comfort as well as gym training.
The model has a neutral design, natural cushioning, and stays stable which is perfect for neutral and underpronating runners.
However, If you intend for speedy runs, want a max stable running shoe for extreme pronation, and max cushioning like HOKA. this might not be for you.
Why is it the best running shoe for older runners?
These running shoes might seem basic from their looks and price but offers demanding features for older runners.
It has utilized an AMPLIFOAM midsole with gel in the heel. The combination of both combines and enhances comfort and shock absorption.
The ride feels medium-soft; neither like stepping on a sponge nor very firm but something in between that portraitists recommend wearing for adults.
A higher drop of 10mm means more cushioning in the rear foot. It forces a runner to land on the heel where the gel is ready to dampen the shocks. This trick works great for having the least pressure on the body for most runs.
At last, you'll be able to use your custom orthotics so plantar fascitis runners could benefit from it too.
Size Guide
The model stays true to size but offers a bit tight fit, not too tight but you might be able to wear thicker socks. Almost every reviewer recommends going for half to full-size up.
Also, the model is available in extra wide fit so if your feet are wider than normal go for that option.
Check Price
Why We Like it
Great value for money.
The gel in the heel.
Stylish design.
---
3.

Reebok Floatride Energy 2 – Best in Lightweight
Shoe specification
| | |
| --- | --- |
| Size | true to size |
| Drop | 10mm |
| weight | 255g |
| Best for | from easy-paced to fast-paced. |
Key features
Upper: The updated upper gives them a whole new look, breaths, and hugs well.
Midsole: Floatride feels like polyurethane foam which feels lightweight and bouncy.
Outsole: The carbon rubber outsole is surprising in this price range that offers promising durability.
Our Verdict
Floatride energy 2 is a lightweight yet naturally cushioned running shoe for a pain-free ride. If you are looking for a highly cushioned and stable shoe, this is not for you.
Rebook is not a known brand compared to other brands, but this particular version got a real hit when it got to know that they are similar to our old-time "Supernovas."
Best for
Without disturbing the monthly budget, it offers a pain-free ride that is ideal for daily short to medium-distance running, walking and jogging, and other similar basic needs.
One reviewer said that "Rebooks hits a sweet spot being overly cushioning shoes and racing flats."
Reebok Floatride Energy 2 Vs 1
Reebok took 18 months to launch the second version yet doesn't receive much change from the first iteration.
The outsole and midsole are 100% identical to the prior and there is no reason to change as they are the root of this model's popularity.
We are having a carbon rubber outsole at an under 100 price that offers promising durability. The midsole continues offering FloatRide foam that feels super light and offers a bouncy ride that allows covering slow-paced to fast-paced rides.
The upper receives noticeable changes from the first version, giving it a whole new look, hugging the feet without feeling restricted, and improving breathability.
The best running shoes for older runners.
These might be the most lightweight running shoes we have ever reviewed yet.
At a very lightweight, it offers a smooth ride that allows an older runner to move without putting much pressure on the muscles and the joints.
The FloatRide foam midsole offers a bouncy and springy ride, allowing one to go without feeling tired.
The heel collar is bigger than most other shoes that provide full support with each step.
A widely spread tongue with a padded heel offers a secure lockdown and gives the confidence to walk.
Size guide
The model has the most number of "fit true to size." and a few have to order a half size up.
We'll recommend you go to your natural size and you'll have the desired fit with space in the toe box.
The model has the most number of "fit true to size." and a few have to order a half size up.
The model doesn't come with a dedicated wide and an extra-wide fit. It might an issue who wants a bit wider than normal shoes. but, going for a half-size-up can do this job. and, if you are female and want a wider fit, order men's size.
Why We Like it
Great all-around trainer.
Cute and comfortable.
Lightweight and supportive
---
4. Saucony Ride ISO 2 – Best for Multipurpose
Shoe specification
| | |
| --- | --- |
| Size | true to size in most cases |
| Weight | Men 278g / Women 249g |
| Drop | 8mm |
| Best for | Multipurpose |
Key features
Upper: A Double Jacquard mesh offers a plush hug from the top
Midsole: The combination of EVERUN and PWRFOAM offers comfort and dampens the effects.
Outsole: The crystal rubber outsole with triflex grooves improves flexibility and offers a better ground feel.
Our Verdict
Saucony ride ISO 2 is a favorite shoe for most runners that wants simple yet comfortable and durable running shoes.
If you want to have a single shoe that is enough for most needs, we'll highly recommend going with the ride ISO 2.
Best for
The model has a Lil bit of everything that a running shoe these days must-have. With naturally cushioned and a neutral design, they are perfect for the neutral runner looking to run at various paces.
From easy-paced recovery runs to shifting gears for tempo runs and everything in between. They are meant for that and can handle it.
Besides the lightweight cozy upper, we didn't find anything extraordinary in them. Yes! it has other technologies in them but nothing to excite about except the upper.
Best running shoes for the 50-year-old runner
A few things get initially that were not in demand for younger runners. But, at this point, the demands are a lightweight shoe that feels comfortable and absorbs the impact of each strike.
They are not great shock absorbers like "ASICS Gel nimbus." but absorb shocks for a daily trainer. It has a PWRFOAM midsole that offers a luxury step feel and a shock-absorbing sole.
Above all, the heel is cushioned with an 8mm drop, ideal for heel-striking runners, and doesn't lead to back or knee pain after running.
The broader toe box allows the foot to stretch, doesn't let blisters pop out, and is heaven for runners with forefoot issues.
Size guide
At last, to avail of all the benefits of this model, one must have the right size. and no matter what, one size won't fit all, and they'll always be a conflict with the size and fit.
The reviewer who is consistent with the Saucony brand stated that it runs true to size, while other runners have to go a half size up.
At first, they might feel a bit stiffer but loosen up just after 10 to 12 miles. don't judge them before a break-in period.
Why We Like it
Wide toe box.
No back or knee pain.
Cushioned heel.
---
5. Saucony Cohesion 13 – Best In Budget
Shoe specification
| | |
| --- | --- |
| Size | go true to size |
| Weight | Men 252g / Women 207g |
| Drop | 12mm |
| Best for | Basic uses |
Key features
Upper: A rough mesh upper feels lightweight, offers comfort, and keeps the feet cool.
Midsole: The Versarun foam midsole offers soft landings and better ground feel.
Outsole: The durable rubber with grooves offers flexibility, stays durable, and grips well.
Our verdict
Saucony Cohesion 13 is a great option for older runners who can not continue running sessions due to budget issues. Surprisingly, we can get a running shoe even under 50 from a top brand.
They are not overly cushioned for marathon races, and not very stable to fix pronation but a lightweight comfortable model to keep you going.
Best for
The model is not high in technology but a lightweight yet cushioned running shoe that offers a soft ride. They are ideal for a daily walk, jogging, and running but nothing more than that.
Also, it can be handy for coping with gym needs including cross-training, HIIT, and weight lifting.
The outsole rubber is ready to grip flat surfaces including, roads, treadmills, dirt tracks, gravel, and even wet surfaces. The sole is semi-soft that you may feel the road beneath your feet.
Sizing issue
Most of the things are in plus of these running shoes except its sizing issue. Most runners return them even after a day due to blisters. The building is too narrow and pointed to the toe. if your foot is wider or you've gained a bit of weight order a large size otherwise it'll leave no space when ordering the natural size. (See how should running shoes fit.)
Why are the best running shoes for senior runners?
According to a small survey, it is concluded that most senior runners don't wish to continue running sessions due to over-budget shoes in the market. The latest technologies with carbon rubber spike the price to even 250 for running shoes.
When the requirements are basic, why pay in three figures?
This is where Saucony cohesion 13 came into play. They are lightweight, and have average cushioning, offering good support. Everything seems what is required without disturbing the monthly budget. did anything leave to say?
Also, the insoles are removable so you can use custom orthotics for a custom experience.
Why We Like it
Great all-rounder.
Cushioned heel.
Lightweight
---
6. HOKA ONE ONE Bondi 7 – Best for heavyweight
Shoe specification
| | |
| --- | --- |
| Size | Order a wide size |
| Weight | Men 303g / Women 252g |
| Drop | 4mm |
| Best for | distance running |
Key features
Upper: The upper is an updated multi-layer engineered mesh that offers average breathability but feels light.
Midsole: The Meta-Rocker midsole offers a cloud-on running experience.
Outsole: The outsole offers additional blown rubber that adds weight to the shoes but offers a grip for long runs.
Our verdict
Hoka is a top-notch choice for seeking max comfort and cushioning their shoes. According to Hoka, "Bondi 7" is the most cushioned running shoe than previous versions.
The model has most things in plus except for some cons that come with overweight running shoes.
Max-cushioning spikes the shoe's weight touching the category of 300g running shoes but offering the utmost comfort much needed for overweight runners.
Best for
The Bondi 7 is a luxury choice for easy and slow-paced running and build to offer comfort instead of speed. The midsole offers a medium-firm ride ready for most needs.
These cute puppies are fully padded from the inside offering a "running on the cloud." experience. One reviewer describes them as a day spa for your feet and one says "it takes comfort to the next level"
In short, It is a top-notch choice for runners seeking comfort over speed. imagine a luxury car that seeks comfort and not a sport that seeks speed.
If speed and the lightweight fast shoe are your requirements, dont go for this, go for Hoka One one Rincon 2 or Hoka carbon x.
The first few runs in these might be a bit stiffer as the cushioning may take a few runs to get soft. At first, it feels firmer but with round, it gets soft and ends up in medium-soft running shoes.
Why are the best shoes for seniors?
Disclaimer: The model is not ideal for most seniors due to its heavy weight. The podiatrist and orthopedist recommend wearing lightweight shoes for seniors. The model is on the list for heavyweight senior runners or for one looking for extraordinarily comfortable shoes for basic runs.
However, one thing is gold in them as it secures lockdown. The padded heel tongue wraps the shoe from each angle and is ready to move with you not against you.
The type of cushioning works for absorbing shocks for each pounding, and it does not punish your feet even after long runs.
Arch support is noticeable and adopts the natural shape of your feet, supporting a natural stride.
Size guide
order a wide size even if you have a normal foot. The model is a narrow shoe and by ordering the normal size you might not get the desired fit. We'll recommend staying true to size but go for a wide fit and you'll excite with what you receive.
Why We Like it
Can't be more comfortable than this.
Strong and durable shoes.
Easy landings.
---
7. Newbalance 1080v10 – Best for Distance Running
Shoe specification
| | |
| --- | --- |
| Size | True to size |
| Weight | Men 285g / Women 227g |
| Best for | distance running |
| Drop | 8mm |
Key features:
Upper: The upper is made of stretchable material that adopts the shape of your foot.
Midsole: The fresh foam X offers a medium-firm ride that is comfortable for slow and fast-paced running.
Outsole: A snakeskin texture outsole feels adorable, offers flawless grip, and stays durable.
Our verdict
New balance fresh foam is a popular series and especially the 10th version. The older version was okay but an update in cushioning from "Fresh foam" to "Fresh foam X" has changed the game entirely.
The update makes it much softer, not like stepping on a pillow but enjoying the ride without feeling tired.
Best for
NB1080v10 is ideally built to cover more miles and marathon runners will get the most benefit from it. The top feature of this model is its comfort and mild stability.
It offers the perfect balance of firmness and responsiveness from the first wear. The HYPOKNIT cushioning offers a plush feel and sends premium vibes to entire feet.
As you take steps, it gives you confidence as the surroundings are locked. This doesn't allow the foot to move without your permission. It offers a secure feel and moves with you and not against you.
The heel is more cushioned than the forefoot and offers a drop of 8mm. A higher drop force to land on the heel where heel cushioning is prepared to minimize the impact of each strike.
The beauty lies in their outsole. It offers premium soft-blown rubber that makes landings softer. Gripping most surfaces. road, treadmill, dirty tracks, and Cindy trails are no longer a problem now.
The heel pockets are a bit different from other shoes. It might take a bit of time to get used to it. but it is a benefitting feature. It helps in offering stability. Also, it allows each muscle of the leg knee, and back to move in the same rhythm. This technique works great to reduce lower back and hip pain.
Size guide
The new balance 1080v11o offers a stretchable upper that is extended beyond its limit to offer the right size. However, there are a few users that are recommending going for a half-size-up.
Our suggestion will be to go true to size according to your foot type.
Why We Like it
Aesthetically pleasing.
Firm yet responsive
Secure ride
---
8. Brooks Adrenaline GTS 21 – Best Stable
Shoe specifications
| | |
| --- | --- |
| Size | true to size but a bit snug fit |
| Weight | Men 296g | Women 259g |
| drop | 12mm (wish it was 10mm) |
| Best for | Every run except speedy runs |
Our Verdict
Brooks Adrenaline is a successful series reaching till 21st version. There are a few brands that make it to the 20th edition. The inspiring thing is that they are improving each year and working on future models.
The GTS in the name refers to "Go-to-shoes.", meaning a handly model to fulfill max needs.
Best for
The 21st version is for the runner seeking a medium to a high level of stability, a higher drop stays much more stable from rearfoot, snug fit, open toe box, and soft landings.
Brooks Adrenaline GTS 21 is a daily training shoe that offers a firm yet responsive ride that works for most runners. A soft heel with a high drop of 12mm benefits heel strikers and high-mileage runners.
The model is best for daily mileage and long runs. The DNA loft adds smoothness to the midfoot and the forefoot making it an option for a faster workout. but, due to a higher heel running faster feels a bit awkward.
They offer a consistent ride and not a fast shoe. If a speedy workout is your top priority look for brooks' siblings. The Ravenna or the Launch GTS series will work for fast pace workouts.
Best running shoes for 50 years of runners
The older we get the more lightweight shoes we required. The GTS 21 might not be the most lightweight but comparing its procedures it's the lightest.
The stability that is highlighted in this model allows the lower body to move in the same direction and minimize knee and back pain.
The sole is medium-soft that doesn't punish the feet and the runner of any age will enjoy the ride. They are not the softest but bouncy and smooth from rearfoot to forefoot.
Size and fit
The fit of the brooks adrenaline GTS 21 is a bit on the snug side. The internal padding does a great job of locking the foot but feels a bit limited.
It's not too tight but manageable but if you like space in the go for a half-size up.
They are not very breathable we recommend but it sweety feet people but good enough for a daily trainer.
Why We Like it
Great stability
Well padded from inside
Multipurpose shoe
Why We Don't Like it
12 mm drop is a bit high.
---
  How to find the best running shoes for senior runners (Buying guide)
to get the most benefits from running and avoid injuries look for the best running shoes for a senior runner.
1. Lightweight running shoes.
Running shoes are specially designed athletic shoes. Lightweight running shoes are a special type of running shoe that is specially designed for long-distance runners. These shoes are utilized by runners, who run on the road, sprint, and long-distance.
They are available in various sizes, shapes, and colors. Lightweight running shoes are designed keeping in mind the comfort of a runner, as they are made up of breathable and stretchable material, which provides maximum comfort to the runner.
2. Cushioning
Cushioning is a feature of a shoe that absorbs shock. It is the part of the insole that absorbs the stress of landing. Cushioning provides support and comfort to the wearer.
Cushioning used in running shoes comes in the form of Gel, Gel-Pads or Air-Pockets. These are just a few examples of cushioning features that are available in running shoes. A gel is a soft substance made by chemically combining natural or synthetic polymers.
Gel-Pads are polyurethane that is poured into molds and inserted into the shoe insole. Air-Pockets are made by a machine that pumps air into a material that is then inserted into the shoe insole. Cushioning does not have any significant effect on improving running time.
3. Flexibility
Flexibility is one of the key selling points of running shoes. A flexible shoe offers more room in the toe box, and more give at the heel. These characteristics can mean increased comfort, but they are not always the best choice for a runner.
If you are a runner who already has problems with your heels or toes, a flexible shoe might make the situation worse. A flexible shoe will be less supportive with each step, potentially causing you to strike your heel with more force. That's a surefire way to develop a painful heel bruise.
4. Medium soft sole
If you are looking for a shoe that will give you the support and cushioning you need for everyday runs, then the Sole Medium Soft is your shoe.
The Sole medium-soft is a motion control shoe and is the most stable shoe in the Sole Motion Control line. The Sole Medium soft shoe features a Soft Cushioning system that is designed to lessen the impact of each step you take and provide you with a more comfortable experience.
5. Durable
A durable running shoe is one that will provide you with a lot of miles on the treadmill or the road. Many running shoes tend to wear out at the heel, so a lot of runners prefer a more durable shoe.
Frequently Asked Questions
Q.1 Is It risky to run after 50?
Running has many health and mental benefits and there is no age limit to running. It is good for your health after a verdict from the doctor. Running will not only keep you fit, but it will also keep you busy and energetic.
As we've written above, if your body allows you to run then start doing it. Dont pay attention to knee and running injuries. Your body will give you warning signs and it's better to listen to that warning signs.
One thing that must consider is healing process gets slow as you get older. The same injury that takes a few days to recover in your 20s can take up to a few weeks as you grow older. The muscles, tendons, ligaments, etc take time to get used to of stress and be strong. Start with slow and increase slowly by 10 to 15% after a few weeks.
Q.2 Can I start running at 50?
The short answer is yes. You can certainly start running at 50. The key is to start slowly. The last thing you want to do is turn running into a stressful activity. Begin by walking at a slow pace for a minute or two. Then run for another minute or two.
Do this for 10-15 minutes per session and gradually build this up to 30-45 minutes over the course of a few weeks. It will take time for your body to adjust to running, so you need to be patient. Also, remember to stretch after your running session. A few basic stretches will suffice.
Is your metabolism slow down as you age?
Metabolism is the rate at which your body processes food and turns it into energy. It is affected by several factors, such as age, gender, body composition, and activity level. As you age, your body composition changes and your activity level may decrease, both of which can slow metabolism. Additionally, hormonal changes can affect metabolism.
See how to increase metabolism after 50.
One of the main reasons why metabolism slows down as we age is due to the loss of muscle mass. As we age, our bodies become less active, resulting in less muscle tissue. This means that our bodies are less efficient at metabolizing food, leading to a decrease in the rate of metabolism.
Finally, certain medical conditions, such as diabetes and hypothyroidism, can also cause a decrease in metabolism. Diabetes is a condition in which the body can't produce or use insulin efficiently, resulting in a decrease in metabolism. Hypothyroidism is a condition in which the thyroid gland doesn't produce enough hormones, resulting in a decrease in metabolism.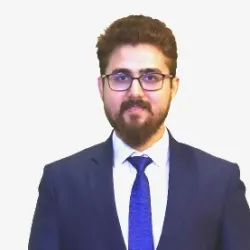 I'm Shafey. An avid runner since 2012. I am one of few people who like doing cardio instead of muscle building. I love spending time on treadmills, tracks, pavements, or any surface rather than exercising with dumbles.
With all those years of experience and spending the whole night reading blogs and researching different concepts of running. Learned a lot about new tips and tricks. In those years tried different running shoes (from $ to $$$).  I got a great knowledge that can be shared with others. I may not be a professional running coach but YES an experienced runner who can guide right to beginners.✌️✌️