Look at Best Running Shoes for Beginners
[Last Updated on May – 3 – 2023]
Aren't we making the world complicated? Do we really need a separate blog post for the best running shoes for beginners? Doesn't it include every shoe? The fact is the right choice at the start can make you stick with it. and, randomly chosen wrong can ruin the experience.
Do you consider it the right decision to wear marathon running shoes for basic runs? Exactly! it can even disturb the budget and no one requires such an advanced model at the start.
Also, running shoes nowadays in the market are packed with technologies. You may hear these terms like "shock absorption", "motion-control", "heel-to-toe drop", "carbon plated" and many others. These so many words can take the whole night to understand and then make the best decision out of it.
To make it easy for you, we have created a list of the 8 best running shoes for beginners in 2023. and, our claim is that you won't regret our options.
How to Choose The Best Running Shoes for Beginners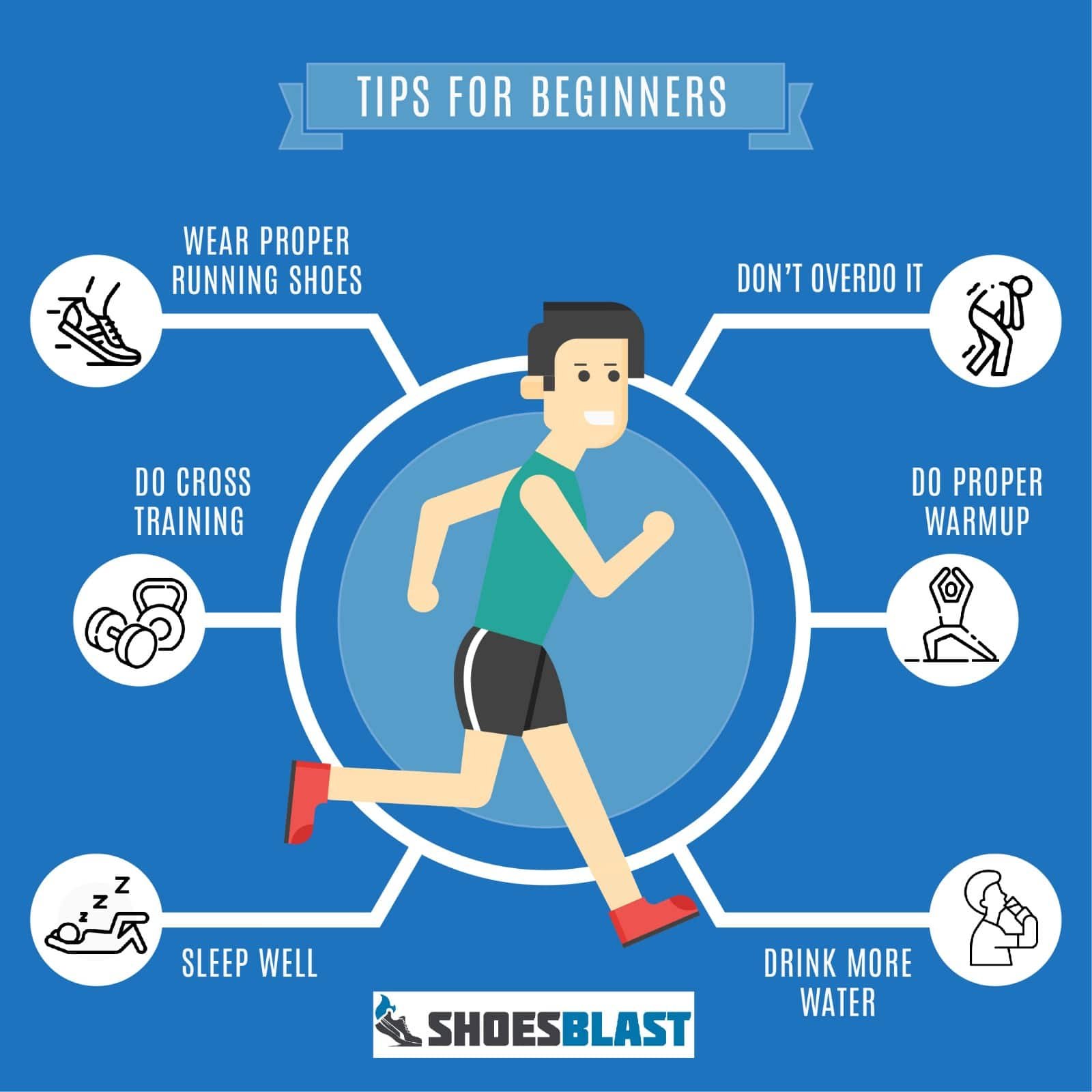 These were the few points on our minds when we were picking the shoes for you.
1. Versatility
Besides taking care of your budget, we also focus on the model being versatile. Most of them are great for everything but best for nothing. Versatility in the running shoes means that they can be utilized for max needs on various tracks.
They have a medium-soft sole that hits a sweet spot between rigid and mushy. so, you'll be able to utilize them for fast pace running as well as for easy pace recovery runs.
2. Comfort and stability
One thing prominent in running shoes is that it offers comfort and stays stable. In fact, podiatrists suggest wearing running shoes that it has most of the orthopedic features. Below are the 8 shoes, we suggest are naturally cushioned and offer a mild level of stability
let's have a look at the Best Running Shoes for beginner runners.
3. Style
Do you like boring shoes? In the running community, it is even called a "dad-shoe" meaning not eye-catchy. and, we are expecting our audience for this post to be teenagers or young enthusiasts. for them, staying in fashion is essential.
Who doesn't wish to update their social accounts to inspire others? and, that may not achieve without cool and cute-looking shoes. so, if you are an Inta Freaker or a snap chat streaker, grab them.
Besides posting on social handles, have cool-looking shoes so you can wear the same to grab a cup of coffee with friends. you'll be able to wear them for running and as a casual sneaker.
4. Price
The price might not be the first thing to focus on and features should the first. but, it is understandable that no one wants to pay three figures just at the start. The fact is that running shoes these days have evolved too much (become too complicated) that it gets out of the budget due to the features it offers.
The fact is, for the start you need simple yet comfortable running shoes that fulfill all the basic needs. The shoes we have on the list are mostly under 100. Our budget picks shoe that is under 50. and, the max is 100. neither is crossing threshold of 150 which is fair for a beginner shoe.
1. ASICS Gel Cumulus 24 – Best Multipurpose
Overview
The ASICS Gel Cumulus 24 is a great multipurpose running shoe for almost all types of runs, any type of surface. but might not be good for fast running. The best part about them is they are durable and may last over 1000 km, looks new even after many files. overall, the shoe has a soft, flexible feel and a comfortable fit.
Who Should Use it
The ASICS Gel-Cumulus 24 offers a great balance between soft and bouncy comfort. The features are ideal for daily walks/jogs and even for marathon races for neutral runners with normal to narrow feet.
The forefoot is flexible and the upper fits well, but the mesh can stretch over time. Overall, it's a fun and consistent shoe and has cushioning similar to Novablast.
Who Should Not Use it
As mentioned above ASICS Gel-Cumulus 24 is meant for the natural runner which means it's not ideal if
you need stability or motion control features.
you want shoes for speedwork or racing.
Is it Good for New Runners?
The ASICS Gel-Cumulus 24 is a great shoe for runners who are just starting their running journey. It's a comfortable and versatile shoe that can work well for daily runs.
FF Blast and FLYTEFOAM cushioning absorb impact and reduce shock during the footfall, which can help beginners who may not have developed the proper running form yet. Additionally, the shoe's soft and flexible ride can help beginners ease into running without feeling too much strain or discomfort.
What to Consider
The shoelaces given to you are not long enough to tie the last part of your shoes. You need longer laces to tie the heel lock if you need.
Runners with wide feet stated that the toe box runs too narrow and is good for people with normal to narrow feet, which might be restricted for wide-foot runners.
Check Price
Why we like it
Natural yet supportive Ride
Secure fit
Versatile shoe
---
2. Asics Gel Content 8 – Best Overall
Overview
Asics Gel content offers an aesthetic design and fresh colors look very appealing. Undoubtedly, it helps keep fashion and fitness simultaneously from the first wear.
Overall, it's a complete package for a beginner runner who likes to do a little bit of everything. A comfortable shoe with medium-level stability.
Who Should Use it
Asics gel content 8 is the best use for
All basic needs from running, jogging, daily usage, and gym usage. Typically, comfortable shoes are for all basic needs that a beginner runner needs.
Runners who have normal to neutral arch
Runners who don't want to spend much on a single running shoe.
Who Should Not Use it
Asics gel content 8 might not excel in
if you need dedicated running shoes for marathon races.
Looking for maximum stability for coping with pronation.
Is it Best for Beginner Runners?
The features of this shoe are great for those who are just starting out. The midsole does not offer as much energy return compared to other ($150+) running shoes. The midsole has been improved with AMPLIFOAM technology that is soft and flexible without requiring a break-in period.
Overall, ASICS Gel Contend 8 offers the cushioning, comfort, durability, and affordability that beginner runners need to get started on their running journey.
What to Consider
ASICS Gel Content 8 might feel stiffer and firmer in cold weather. so if you run in winter they not be ideal for you
The Gel Content 8 has fewer color options when comparing it with the previous version.
Check Price
Why We Like it
Great value for money
Breathable upper
Very flexible
Why We Don't Like it
Might not last more than a year
---
3. New Balance Roav V1 – Best Cute looking
Overview
New balance fresh foam roav v1 might be the cutest-looking running shoes we are ever reviewing.
It is for runners, looking for comfort without compromising on looks. If you are an Instagram Freaker or a Snapchat streaker, check them out.
Best for
Utilities this for these uses and you'll love it.
A go-to running shoe, meaning a single shoe that can be on most occasions.
Wish to do both, running and cross-training similar workouts.
If you stand all day long. The lightweight design and comfort of the midsole made it easy to stand for long hours.
Not meant for
They are not for
Trail running or use on other imbalanced, rough, and rigid surfaces.
 Need a dedicated shoe for sprinting for a race.
Cute Running shoes for beginners
This lightweight yet affordable pair of running shoes has the perfect features that each runner required. Great balance and comfort are on point. It doesn't have gel technology to absorb the impact of running. but, a higher heel design and medium-soft midsole take care of shocks.
The heel-to-toe difference is an 8 mm difference which is great for a new runner. It neither feels like pushing forward nor keeping the ride stable and keeping the landing soft. if you are a heel striker, you'll notice it better.
What to Consider
There are two things to consider before making a decision on it. First, the heel design looks cute but rubs against the Achilles which is irritating. Most runners solve this by wearing ankle-high socks.
Another thing to focus on is it is made of dust-absorbant material which gets dirty easily so you may need to clean it often.
Size and fit
Fresh foam roav v1 stays true to size. Most buyers claimed that they like the fitting after ordering their regular size. if your feet are wider than normal, it has a specific fit for wide-footed runners.
The model is available in various sizes with an option for ordering a half size up. so, if you feel snug in your original size. go for a half-size up. Our suggestion will be to go with your natural size first.
Check price
Why We Like it
Like walking on marshmallows.
Stunning Stylish & Affordable.
Wide range of colors
---
4.

Saucony Cohesion 13

– Best In Budget
Our Verdict
In an era of highly technical and motion control running shoes, cohesion 13 keeps things simple. They are comfortable yet grip-able and affordable running shoes.
If you have a neutral foot, meaning your heels don't roll inwards/outwards. and, your requirements are daily walk-jog and run, give them a try without disturbing your monthly budget.
Best for
If your requirements are these 👇 , it is best for you if:
you want something good without disturbing the monthly budget
A casual runner or a weekend warrior.
A beginner who doesn't want to spend three figures for a shoe just at the start.
 Want to run at a slow to medium pace?
Suffering from tight calves or a heel striker. It offers a higher drop-off (12mm) that'll benefit you.
Affordable running shoes for beginners
Simply, it offers the demanding features at a reasonable price. and, it is why it is best for someone who's just started running. It is quite understandable that one doesn't want to pay 3 figures when one is not confirmed about anything.
For a start, you need minimal shoes and work on your running gait. and, if you find these running sessions addictive like us, you can have a collection of your shoes depending upon your needs.
It offers a comfortable fit, excellent breathability, and is lightweight that works best as everyday shoes. as entry-level shoes, it doesn't disappoint.
Size and fit
The cohesion 13 offers a variety of sizes and width option that benefits each runner to choose according to their feet type. It stays true to size for most wearers, meaning order the same number that you do for other shoes.
Why We Like it
Great value for money
Lighter than previous versions.
Grips well.
---
5. Reebok floatride energy 2 – Best Lightweight
Our Verdict
The reebok floatride energy 2 is an updated version of the previous model. it took around 18 months to launch the update yet receives a minor change performance-wise. It receives a whole new look, the new upper design is very elegant that can even be utilized as a regular sneaker.
Overall, it is light in weight, offers a bouncy ride, and is naturally cushioned at a reasonable price.
Best for
The reebok floatride has something for everyone. A lightweight yet naturally cushioned is a jack of all trades but master of none. meaning, take them where you'd feet like to go.
FloatRide foam offers a noticeable bouncy ride with sufficient cushion and energy return. They are not hardcore shoes but are best for all basic uses.
Not Ideal for
They are best for all the basic uses and max it can go for a half marathon. but, if you've started using them specific shoes a marathon races. they are not for that.
you want a stable shoe to cure pronation, they are not very stable. similarly, it is not an off-road shoe. The outsole is solid, but not ideal for trail races.
Why it is best to start running a journey with it
The energy floatride 2 from Reebok is a convenient option to start running sessions with. It offers an enjoyable ride that allows going max without tiring easily. The bounce back from the midsole foam allows doing that. A lightweight model that goes easy on knees and joints can give you a pleasant experience to start with.
After that, there's a lot to explore at the start. some like to run at easy paces and others are like me and always focus on the sprints. It was a feeling of a tiger! running fast from everyone. Anyways, you need a versatile shoe that can handle all the paces easily.
Above all, the design, and the color options are soul-attracting. it feels like money spend on the right product when it comes in handy. I like the "bright orange" out of all. but you can decide according to your outfit. it is available in various designs.
What to Consider
Some runners had complained that they don't last long. One mentioned that it start to tear after 140 miles only. One said they are breathable and everything was good but after 4 months the sides are already splitting and wearing holes in them. Might be because the fabric is so light and airy, but seems like for $100 they ought to last a bit longer
Size and fit
Should we order the same size that we do for other shoes?  Yes! go natural to your size and you'll like the fit. a bit snug in the midfoot, but enough space in the toes that you'll never experience blisters.
Why We Like it
A great alternative to expensive shoes
Good breathability.
Love the colors.
Why We Don't Like it
No wide or narrow option is available
---
6. Brooks Ghost 13 – Best for Overweight.
They are well padded throughout the shoes, midsole foam offers a medium-soft ride (not like stepping on the sponge) but a balance between support and natural. The upper is lightweight and breathable and hugs the feet well after finding a sweet spot in lacing.
See our guide when running with overweight
Who should use it
The Ghost 13 is ideal for a neutral runner looking for a comfortable pair of running shoes. The medium-soft midsole makes it a versatile running shoe. if their hefty weight doesn't come in between it can also be utilized for fast pace running.
Due to high cushioning, it increases the weight of the shoes, so utilizing it primarily for fast shoes is not an ideal thing. It is a luxury choice for easy-pace running and can go up to full marathons.
Similarly, the model has fame among nurses. Doctors and medical staff utilize it for long hours standing jobs, so if your job sounds familiar grab them. see a verdict of who is satisfied after standing 12 – 16 hours.
Why is best for beginner heavyweight runners?
Running with a higher BMI requires more comfort and stability. All those extra cushioning in them offers a great energy return that makes running without making weight an issue. Also, see the best running shoes for heavy runners.
After comfort, what's important is stability and durability. Stability is to support the body during a run and durability for obvious reasons. It can offer thrice in them, reaching the gold standards of running shoes.
Brooks 12 vs 13
Much smoother and environmentally friendly due to the BioMoGO DNA midsole.
The 12 was heavily compared to the 13.
The heel counter of the 13 is less padded than the previous one
What to Consider
Here are a few points to keep in mind before ordering Ghost 13.
The upper is made of absorbent material that gets dirt easily and has to clean often.
No heel tab for on and off
Why We Like it
Premium comfort.
More space in the toe box.
Durable rubber outsole.
---
7. Asics Gel-Venture 7 – Best for trail running.
As the name says, "Venture". It is made for adventurous surfaces. It is packed with features that are required to run on complicated surfaces without disturbing the monthly budget; under 100 trail running shoes for beginners.
The 7th version of the gel venture series went viral and received applause from different kinds of runners. The mainstream of this model is its tank-build durability comfort and affordability.
Best for
Love to run on rough and tough surfaces. The model offers the right features for you. "V-shaped" solid rubber outsole with enough cushioning that is more than enough for a beginner trail runner.
If you've just started running on the trails, exploring adventures for the first time, it's more than enough for you.
Besides running, if you are required to stand a lot on the concrete floor and similar hard surfaces, you can benefit from it.
Best for Beginner Trail Runners.
You can also call them a mini-bomb that doesn't go hard on the pocket yet offer the latest features. At first, right after wearing it, you'll notice an ORTHOLITE sockliner (which is removable) that protects the midsole and delivers long-term cushioning.
A solid rubber outsole with "V-shaped" designs grips the ground no matter how much though the surface is.
After that, the gel patch at the rear foot is inserted to absorb the shocks. It's simple science that a hard surface absorbs fewer shocks. So, the gel at the heel allows absorbing shocks within the shoes before reaching the joints.
Above all, the High-density EVA foam midsole also contributes to comfort and gives excellent underfoot protection.
Size and fit
Asics gel venture stays true to size but offers a bit of a snug fit. It is not too tight but someone who likes a solid fit can order true to size. and, others who want a bit of space in the shoe go for a half-size up.
Similarly, if you wear thin socks go for a neutral size but if you wear thick socks, order a half size up.
Why We Like it
No feet hurting at all.
Well-build material.
Needed arch support
Why We Don't Like it
Not suitable in hot weathers
---
8.
Brooks Adrenaline GTS 21 – Best Stable
Overview
In the era of neutral shoes, brooks remember who needs support and stability. The 21st version of the adrenaline series is named "maximum stability, a higher drop, stable from rearfoot, snug fit, open toe box, and soft landings."
The GTS in the name refers to "Go-to-shoes." meaning a dependable option for a variety of runs on various surfaces. If the series reaches till 2oth edition, meaning, it is a successful one. It must have done something that good that runners keep liking it and brand launching it.
Best for
Brooks Adrenaline GTS 21 has something for each runner that inspires a variety of runners. A higher drop of 12mm with a soft heel benefits heel strikers and high-mileage runners. If you go with our suggestion, we'll say they are the best for runners seeking max miles at a steady pace.
The fact is DNA Loft midsole foams offer a firm yet responsive ride that allows to pick up the pace. but, due to a higher heel running faster feels a bit awkward. If we could make one change to these it'll be making a heel-to-toe difference of 10mm.
In short, it offers a consistent ride and is not primely baked for a fast shoe.
The midsole offers a combination of two foams. DNA Loft and a BioMoGo DNA. Both of the foam coupled together result in a stable yet comfortable ride. It feels a great balance between too rigid and mushy.
Apart from running, it is great for long-hours standers. Many of us have to stand straight for 8-12 hours to meet the shift. and, to end these tiring shifts, the adrenaline has inspiring features. We are not making all this up. see reviews.
Best Stable running shoes for beginners.
As a just starting off running session, wearing overweight shoes loads additional stress on the joints. The GTS 21 might not be the lightest running shoes but compared to their previous version. It is the lightest one.
Overall, the ride of this model feels medium soft with a noticeable bounce which adds excitement that leads to going for more miles. These sparking features help to stay consistent and allow you to go the extra mile without feeling tired.
They are the best in the category of stability shoes. Meaning, that it keeps the lower body and upper body connected, minimizing the chances of falling down. It has a hidden feature named" Guide Rails Support System." It stabilizes us when needed the most like the support wheels that we had on our bikes in childhood.
Size and fit
The fit of the Brooks adrenaline GTS 21 is a bit on the snug side. The internal padding does a great job of locking the foot but feels a bit limited. It's not too tight but manageable but if you like space in the go for a half-size up.
They are not very breathable we recommend but it sweety feet people but good enough for a daily trainer.
Why We Like it
Fun ride with great heel lock.
No pain after long miles.
Lighter than previous versions
Why We Don't Like it
12mm drop feels a bit high.
---
How to Choose Running Shoes for Beginners (Buying Guide)
So you have decided to start running and you have no idea what to look for while buying a new pair, as there are hundreds of options and it's quite intimidating to pick one ideal for your needs.
Picking up one randomly can be a good choice or can be bad, or worse. It is smart to research before the purchase as after the use you might not be at the moment to return.
Manufacturers like Nike and Adidas have spent millions of dollars in research and development to enhance the performance of athletes. These pairs are also available for the general public to try out the footwear of their favorite athletes, be they long-distance runners or football players.
The majority of people don't know what to look for when buying their first pair and we either buy a pair of shoes just because we like the aesthetics of it, or we see it worn by a favorite athlete or a friend who recommended it to us.
This approach might work for some but not for everyone. We know that everyone has a different foot structure and therefore the shoe you like might not be ideal for your feet.
Things to evaluate before buying a running shoe.
1. Feet Evaluation
Before buying a running shoe you should assess your feet thoroughly and try to get your feet evaluated by a professional near you.
Most athletic merch stores have tools and equipment to analyze feet. After your feet analysis, you'll know how you pronate. There are three types of pronation.
a ) Neutral.
When your foot comes into contact with the ground from the middle of the foot.
b) Overpronation
When your feet roll inwards due to collapsing of the arch.
c) Supinate
When your feet don't roll in due to the high and rigid arch.
You can evaluate how you pronate by checking the wear and tear of the sole of your shoe as well. Wear and tear in the middle of the sole means you are neutral, similarly, if you see wear towards the inside of the shoe that means you're overpronating and if you find roughness around the edge of the shoe then you supinate. For better evaluation of your feet consult a professional.
Running Terrain
The terrain you will be running on is another thing you should evaluate before making a purchase. Running on a flatter surface requires less traction on the sole whereas on a trail you need more traction for the added grip.
Running on a trail with a shoe designed for a flatter surface means you'll be slipping more and increasing the probability of getting injured. Trail shoes have more cushioning and reinforce upper to tackle the uneven surface.
Also, Running on harder surfaces doesn't absorb much energy compared to tracks, so keep an eye on each feature when making a decision.
Medical Examination and Doctor Consultation
Getting your weight and BMI can help you buy a new pair of running shoes. Your weight has a direct impact on your feet. The heavier you are the greater impact will be on the feet.
Consulting a doctor for medical advice is always a good thing. Buying a shoe after medical consultation can reduce the chance of picking up injuries.
Now that you are done with the assessment it's time to buy a pair of shoes. If you are new to running it is recommended that you go and buy the shoe from a store near you, that way you can have a perfect feel for the shoe before making a purchase.
If you have been running for a while and you know which particular design fits you perfectly then you can order one online to avoid the hustle.
Things to do before making a purchase
Keep a pair of socks and inserts.
It's always a good practice to bring socks and inserts with you, to get a better idea of how your new pair feels with your regular socks and inserts.
Trying out shoes without socks and inserts can give you the wrong perspective of the actual fit.
Buy in the evening
You will find it amusing that buying a shoe in the morning is not recommended, as your feet usually swell during the daytime.
Buying a shoe later in the day will prevent you from getting a shoe that's not the right fit for you. One thing we should consider is that our feet also swell while we run, so it's always a good idea to buy shoes with swelling in mind.
Getting the right fit
While trying out shoes at the store make sure that you try out multiple shoes before making up your mind.
See how should running shoes fit.
When buying a shoe your number one priority should be how the shoe fits around your heels. Toes and arches. How the shoe fits and feels is way more important than how it looks. Make sure to walk around the premises of the store to get a better idea.
Relevant Topics for Beginner Runners: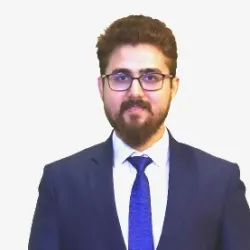 I'm Shafey. An avid runner since 2012. I am one of few people who like doing cardio instead of muscle building. I love spending time on treadmills, tracks, pavements, or any surface rather than exercising with dumbles.
With all those years of experience and spending the whole night reading blogs and researching different concepts of running. Learned a lot about new tips and tricks. In those years tried different running shoes (from $ to $$$).  I got a great knowledge that can be shared with others. I may not be a professional running coach but YES an experienced runner who can guide right to beginners.✌️✌️