Look at the best running shoe for heel strikers.
[Last Updated On March-8-2023]
If the heel is the first to hit the ground, you'll be referred to as a "heel striker" runner. Similarly, runners who land on their toes knows as "forefoot strikers", and those who land in the center are the "midfoot strikers."
Is Heel Striking Really Dangerous?
Heel striking is associated with two primary problems: increased injury rates and reduced running efficiency. Yes, It is dangerous for runners, especially for those who are planning to be consistent in running. Because putting all your body weight directly on your heel with double the ground reaction force due to running puts a lot of stress on the knee and hip joint. This made a runner vulnerable to susceptible Musculoligamentous strain, stress fractures, and other running-related injuries (RRI).
Among 52 cross-country runners, a study from Harvard University in 2012 found that heel striker had twice the rate of mild to moderate repetitive stress injuries than other pattern strikers. But the fact is that there are 93% of runners in this world are heel strikers because it is a natural pattern of the foot landing on the heel while running.
So either you start working on different running patterns or start practicing on the sand barefoot to avoid heel strikes, it is not a solution. Even though running on the forefoot is twice less harmful as heel striking, Achilles tendon, ankle, and foot injuries are also found there.
So its permanent solution is to buy a perfect pair of shoes that can minimize your 80% of heel-striking shock impact and can protect your knees, Achilles tendon, and hip joint from susceptible injuries.
See how to correct heel strike running.
What the Best Running Shoes for Heel strikers can do?
Runners who land on their toes look for forefoot cushioning; similarly, heel-striking runners strive for shoes with the most heel cushioning.
No brand ever launches shoes specifically for heel strikers. It's just some shoes have exactly all those features that are required for a heel-striking runner.
Heel cushioning, stability, secure lockdown, beveled heel shape, and higher drop are a few features must-have in runners who land on heels.
Finding shoes with similar features is a real struggle as there are thousands of brands, and each brand has thousands of models. So, we have done this research on your behalf.
The most shoe appears on the list after a verdict from striking heel striking runner who is comfortable with their landings. Below we have a list of the eight best shoes for heel striker runners. We also give our best to mention the reasons for their best for heel strikers.
Let's look at the best running shoes for heel strikers
1. Asics Gel Cumulus 21 – Best for heel strikers
Who should buy it
The model is an ideal choice for runners who wants to do a Lil bit of everything. The medium-soft ride offers the right features for easy-paced running and similarly if you wish to pick a pace.
If you want a single shoe that can take care of most needs, It won't be a bad choice.
With a mild level of stability so if you pronate while you run, you can benefit from it. Lastly, an industry-standard (AHAR) outsole rubber grips all the tough terrain and increases shoe life
Why its best for heel strikers
The model has offered gel cushioning in the forefoot and the heel section. It is a silicone-based gel that focuses on making landing smoother. The heel section has more gel compared to the front, making it the choice for heel strikers.
Also, it has a higher drop of 10mm, which means the rear is thicker than the front. It results in a higher level of heel cushioning and contributes to soft landings.
Besides cushioning, heel support is a matter of focus when the heel is the first thing to contact. For that, Guidance System is working to make the model stable and increase stride efficiency.
Above all, The heel padding and tongue offer a secure lockdown without irritating Achilles and please us with a comfortable ride.
What's New
Most of the features are similar to the previous version but with minor tweaks. The upper got better and has a little less cushioning than the previous model.
The upper of "Cumulus 21" feels soft and better and has a slight change in cushioning. Also, the cushioning type of this model is slightly firmer than the previous version.
What to Consider
There are a few things to consider when making a decision on them. as they have a higher drop of 10mm so midfoot runners miss the padding under the balls of their feet. If you have high arches you'll feel a lack of support.
Size and fit
The model has received mixed reviews regarding the sizing and point. The brand stated that "it went true-to-size.", meaning order the same size you do for other shoes.
But, most wearers had to order a half size up while others had no complaints after the regular size.
Why We Like it
Strong heel counter
Naturally cushioning
Breathable and luxurious upper
---
2. Brooks Adrenaline GTS 21 – Best Stable
Our Verdict
The Adrenaline GTS 21 is a "Go-to-shoe" series meaning it is a model to wear as the first choice.
The Adrenaline series is a success for brooks as it reaches its 2nd decade with a loyal fan base.
Who should buy it
The Adrenaline GTS 21 is a simple, durable, and effective running shoe that targets serious runners. It offers a firm yet comfortable ride that will last for miles.
The model is perfect for slow-paced runners and not meant for speedy runs.
The guide rail system for lateral support acts as the third wheel on the bicycle and keeps the body in balance when needed the most. if you suffer from overpronation, it is an option for you.
Why best shoes for heel strikers
When the heel is the first thing that makes contact with the ground, the model must have additional support, firm yet comfortable cushioning, and a higher drop.
The guide rail system adds support, a Thick yet comfortable heel that keeps the ride balance, and a huge drop of 12mm adds additional cushioning in the heel for soft landings.
What's New
With 21, Brooks has extended the DNA loft cushioning through the midsole (from toes to heel) that benefits heel strike and feels smooth on landing.
The mesh material upper is softer than the previous version. The shoe is still considered a heavyweight shoe but a bit lighter than previous ones.
What to Consider
However, one thing brooks add that makes no sense is a piece of plastic at the front of the shoe. It rubs along your middle toe. To fix this, order a size up it's a big problem when running but creates wrinkles due to empty space because of that plastic material.
We'll suggest you go for a size up.
Why We Like it
The upper hugged feet's well
Wide toe box.
Balanced midsole
---
3. ASICS Gel-Contend 7 – Best in Budget
Our Verdict
ASICS has superbly managed all the features that a runner these days strives to achieve at a reasonable price: Under 100 shoes for heel strikers.
The model has an eye-catchy design that can pair with jeans as well.
Best for
The model is a do-it-all running shoe meaning, it can meet your needs no matter what the requirement is. Ride experience feels a good balance between firm and mushy, making them versatile running shoes.
One will enjoy most daily running/walking and cross-training requirements. It can push its limits and be utilized for distance running, but it might be hectic for them.
The heel cup and the design offer mild stability. If you supinate during your run (feet lean outwards) it can hold you well.
Why is it the best choice for heel strikes?
If you have read the previous paragraph, you might be aware that it offers mild stability. If the heel is the first thing making an impact, it must be stable.
The gel cushioning in the heel works for a soft landing and absorbing shocks, protecting the Achilles and heel spurs.
Lastly, A higher heel than the forefoot (higher drop) needs a heel striker runner. It offers 12 mm (which is slightly higher) but offers great cushioning under the heel.
What's New
ASICS Gel Content 7 is almost the same as the previous version. The aesthetics good improved and it has more designs to pick from.
What to Consider
Definitely, Asics has improved much this year and comes with a more solid, comfortable, and breathable shoe. But, when it comes to fitting it's a bit narrow than the previous version.
Even with losing the laces, it feels narrow. Asics have always been consistent with their sizes but we think you need to order a half size up (if you have a wide foot). Runners with narrow feet are happy but wide-foot people have struggled with the desired fitting.
The size starts from 6 to 15 with a half size in between. Each size is available in regular and an extra-wide fit.
Why We Like it
Rearfoot GEL technology
Value for money
Padded heel
---
4. Mizuno Wave Rider 25 – Best for slow runs
Our Verdict
Most brands focus on change, while Mizuno focuses on consistency. They know what their fans like so they add a few changes to the previous model and present it to the fans.
With 25 models, The updates are breathable upper, bomb-proof durability, and a peppier midsole.
You might have disliked the previous versions of Mizuno due to the firm and boring ride, but it's not the case with this model.
Who should buy it
Mizuno 25 is neutral yet stable, firm yet responsive, and has ample cushioning with a bouncy feel. All these words might be challenging to understand what the model is all about for non-technical runners.
In simple terms, They are perfect for slow and easy-paced running while not a wrong choice if you want to go faster.
They are neutral running shoes yet offer features of stable running shoes. If you are supinating runner or want extra support for your ankles, the model will take care of that.
Best running shoes for heel strikers
The model has all the features that a heel-striking runner hunts in a shoe. It has a tick mark for each check box that shoes for heel strikers must have.
Most importantly, The wave plates. You may not find this in other running shoes. The Mizuno has added a wave plate in the heel. It is placed between the two layers of cushioning that disperses the impact of running.
Additional padding on the heel and tongue gives a secure lockdown after finding the right spot in lacing. This does now allow the foot to move.
What's get better
Comparing it with the previous version and it definitely has more plus!  The heel is more cushioned than its iteration. If you like cushy, springy heels, they'll give a lot of bounce for your buck.
More stack height (feels higher due to plates) but is stable and benefits heel strikers.
What gets bad
The only negative with this model we've come across is its boring design. The wave rider 23 had much better but they are kind of boring, with no frills.
Size guide
The model has received mixed reviews over the right fit. Half of the crowd got the right fit by ordering their natural size, while the other half had to get a half size up.
We tried to figure it out, and by analyzing it, we concluded that the brand stays true to size within the brand. This means, Ordering the same size that you do for other Mizuno shoes. But, for other brands, order a half size up, and you'll get the desired fit.
Lastly, It offers size ranges from  6 to 16 with half size in between. Each size is available in regular and wide fit. Order the shoe according to your foot type and get all its benefits.
Why We Like it
Highly cushioned yet responsive
Option for heavy-weight runners
For neutral and stable runners
Why We Don't Like it
Expensive mid-range daily trainer
---
5. ASICS GEL-Nimbus 22 – Best for Road Running
Our Verdict
The Gel-nimbus has had a long journey where it received criticism over very soft shoes for the 15th and 17th models and very stiff for the 21st models.
With all experience, The brand presented something in between that a variety of runners will appreciate.
Who should buy it
The gel nimbus 22 is a firm yet responsive running shoe for serious miles. An outstanding balance between cushioning and shock absorption is ideal for most runs and, most importantly, high-mileage runners.
However, A neutral running shoe with TRUSSTIC technology on the sides added the needed stability for overpronating runners.
It feels like it covers all the aspects that a modern runner strives for—a neutral design with internal padding idealizing it for cross-training, HIIT, and even weight lifting.
Besides running, it is famous among nurses to provide whole-day comfort. It offers essential features that shoes for standing for long hours must-have. You'll get the needed amount of arch support, support, great lockdown, and GEL cushioning.
Why the Best shoes for heel strikers
The heel is generously cushioned between the gel and Flytefoam. Heel-striking running runners will surely benefit from heel cushioning especially when going downhills. It is very stable with a 10mm drop.
Curve heel allows the foot to land smoothly instead of hitting hectically.
The rear part is supportive and the deep heel cup is sturdy and helps with ankle stability. It dampens the shin pain and lower back pain while running.
What's get better
Better heel-to-toe transition
Lighter in weight
More cushioning in the heel benefits heel strikers.
A lot soft and smoother than the previous version (just like the 18th version)
What gets bad
The upper mesh is made of such material that absorbs water, so you can't run in the rain. Also, it is made of thin material making vulnerable areas of the shoes.
Size Guide
It requires a few runs to break in. An impatient runner might return to explore all its features. But the wait deserves worthwhile.
The model stays true to size with an open space in the box, but it feels a bit restricted from the sides. You might have to order a half size up to go everything smoothly.
The sizes are available from 6 to 16 with a half size in between. And available in 3 options, including standard, wide, and extra-wide fit.
Why We Like it
Great shock absorbers
Needed arch support
Wide toe box
Why We Don't Like it
a bit snug in the midfoot
---
6. Brooks Ghost 13 – Best for Heavy Runners
Our Verdict
The Ghost is a popular series among runners, and one utilizes it the most when comfort is in demand. 
The model is an excellent balance between cushioning, firmness, and shock absorption. They are well-padded throughout the shoes and ready to give the couch feel comfort.
Best for
Brooks Ghost 13 is an optimum choice for runners seeking maximum comfort. They are neutral shoes that is well-padded entirely and offer relaxing vibes from the first wear.
The model is ideal for slow-paced road running. Also for cross-training, daily walking/jogging requirements, and ultimate comfort for the whole day.
Besides running, one can utilize it as an orthopedic shoe as it has the same features. They are famous shoes among nurses and other workers who spend the most time standing. It offers the needed arch support; the insole material is padded yet supportive, making it an option to consider for standing for 8 to 12 hours.
Why best for heel strikers
Ghost 13 is an option to consider for landing on the heel softly. The padded heel cup hugs the rear foot comfortably, offering a cloud-feel experience.
The heel cup offers slight stability that holds the foot in one place without irritating the Achilles.
A higher drop means more heel cushioning than the forefoot fulfills all the checklist needed for heel striking runners.
What gets good
The Ghost 13 is softer than Ghost 12.
DNA Loft foam through the midsole (from heel to toe). The last year was till midfoot only
About 10.2 oz to 10.5 lighter in weight for men's and women's versions)
What gets bad
Something got good with an upgrade but somehow brooks have lost their support. The Ghost 12 last for 500km for a heel striker runner but this model is about to start losing support at 280km and had to retire them at 300.
I guess 500km is the normal retirement period for most running shoes.
Size guide
The model stays true to size, Wearers who ordered the regular size meet the desired fit.
But, if you wish to have more space in the shoes or plan to wear thick socks, go for a half size up as the standard size may feel a bit limited.
The best part about it is it offers each size in 3 widths from regular wide and extra wide fit. The size ranges from 7 to 15 with a half size between.
Why We Like it
Needed arch support
Wide toe box with forefoot cushioning.
Perfect for long hours standing
---
7. ASICS Gel-Kayano 27 – Best Stability
Our Verdict
The Gel Kayano is a famous series from the brand, and it's noticeable from its 27th model. It must be worthy enough that they keep launching it.
Excellent support and outstanding durability are the highlights of this model.
Who should buy it
Asics Gel Kayano 27 is a picky model and might favorite of a few runners. They are premium running shoe for handling extreme overpronation and offers proper support for them.
It offers a firm ride without feeling uncomfortable, making them an option to consider for easy-paced running.
Don't Buy If
You are looking for fast and race-ready shoes
You have high arches or you supinate during your runs
You are looking for shoes in your budget
Why it's best.
The model is a choice for heel-striking runners. It offers the right heel padding that allows the soft landing. Gel-cushioning in the heel and also in the forefoot participate in shock absorption.
A higher drop of 10mm and a bit higher of 13mm offers more cushioning under the heel, allowing a straight and pain-free ride.
Also, The industry-standard rubber(AHAR) in the outsole also participates in impact protection and provides traction on wet and dry surfaces.
What's get better
Runners who have already tested the previous versions of Kayano said:
More gel cushioning in the forefoot area
Get more flexible
wider than

previous

 models
What gets bad
Runners who have already tested the previous versions of Kayano said that they are:
Not as breathable as 

previous

versions.
Not as much heel cushion as in previous models
Not budget friendly this year
Size and fit
The wearers have mentioned that ordering the natural size will have snug (bit-restricted feet). Almost all the runners advise ordering a half-size-up better fit.
However, The model is available in sizes 6 to 15. Each size is available in 3 widths, including standard, wide, and extra-wide fit.
Why We Like it
Fully cushioned heel
More support.
Great arch support
---
8. Brooks Glycerin 19 – Best Overall
Our Verdict
If you don't want to go deep into the technicalities and want a durable, comfortable shoe, try glycerin 19.
The model has most things in plus with a few cons that one can expect from heavyweight shoes.
Who should use it
The model is an ideal choice for a neutral runner who wants to participate in each running type. But, no matter what activity you perform in these, it'll be exciting.
From easy-paced to fast-paced, you'll find it optimal. But, utilizing it primarily for fast-paced running may negatively affect the joints as they are heavy.
Why its best for heel strikers
The Glycerin 19 has the stability now that was missing from the 17th version. That comes from the new heel-counter support and more cushioning in the heel.
The heel counter offers a secure fit and locks the rear foot in the same place. A higher drop means more cushioning in the heel that is noticeable to heel-striking runners when landing.
Size and guide
The brooks claim that it stays true to the size, but the wearers had to go a half size up. It feels snug (not too tight) but not open even after the break-in period.
Order a half size up as most runners do and enjoy the soft ride with the 19th model.
However, it is available in sizes 7 to 15. Each size offers two widths, including a standard and a wide fit.
Why We Like it
Give a couch feel
Comfortable for long standings
Great support & comfort
---
How to pick the Best Running shoes for heel strikers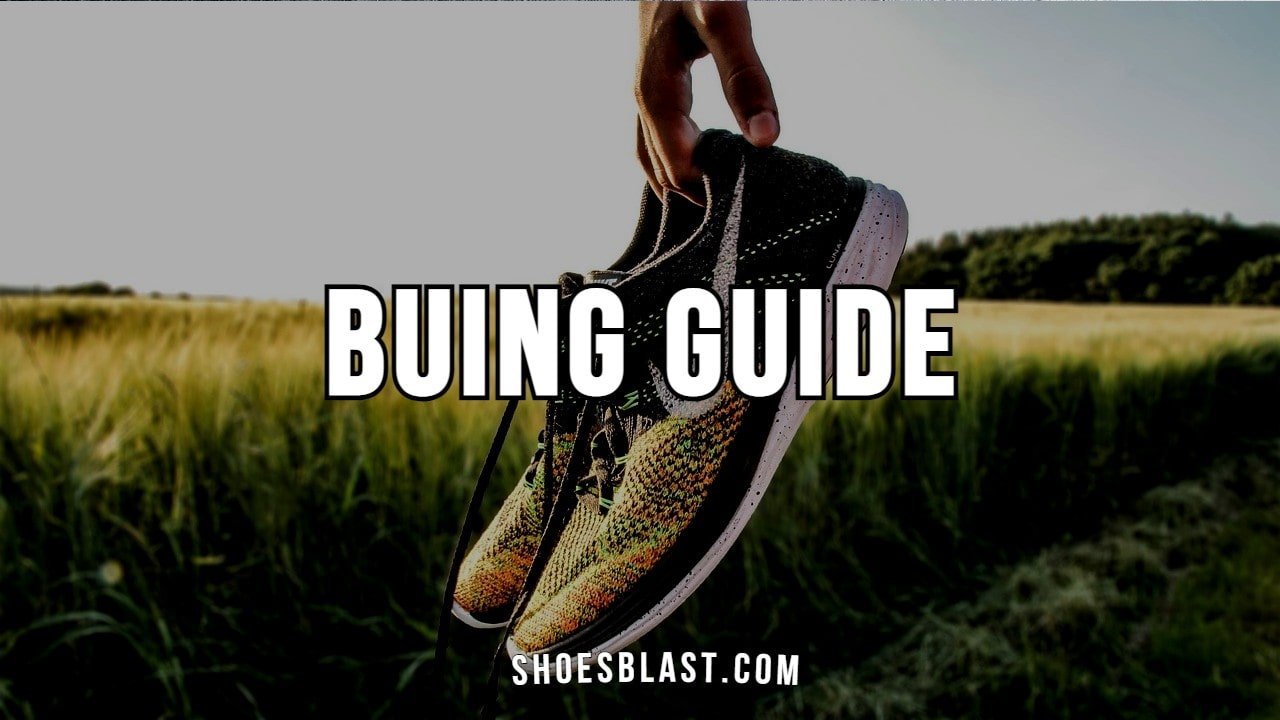 The following features are the requirement for easy landings on the heel. Not only it make the landing smoother but also prevents running-related injuries.
1. Heel cushioning.
The extra padding is placed on the heel of a running shoe. these extra cushioning inserts help absorb shock and protect the joints in your foot when you land.
It is not meant for all runners and in some cases can even increase the amount of shock and pain in your leg and foot.
A great way to figure out if you need them in your running shoes is to visit a running shoe store and have them analyze your gait.
For a heel striker with a normal stride, you're likely to benefit from using heel inserts, but if you're a mid or forefoot striker with a normal stride you're likely better off without them.
2. Stable Rearfoot
Stability running shoes, a.k.a. motion control shoes, feature stability elements, or elements, intended to reduce or fix overpronation.
Stability elements are typically located within the midsole of the shoe, though they can also be placed in the outsole.
3. A higher heel-to-toe drop
A runner with a higher heel-to-toe drop will have a higher impact on the body and cause potential injuries.
To find the drop of the running shoe you should simply measure the heel and then measure the whole sole of the shoe.
If the heel is higher than the whole sole then the drop is positive and if the opposite is true then the drop is negative.
4. Secure lockdown
Security in the running shoes has been added in order to give the runners the to run in their regular shoes in the race.
The shoes are made in a manner so that when the runner runs faster in the race, their feet lock inside the running shoes.
It prevents their feet from slipping out of the running shoes when they are at the top of the run.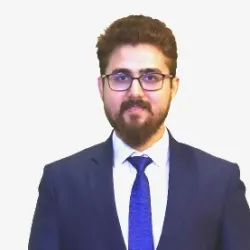 I'm Shafey. An avid runner since 2012. I am one of few people who like doing cardio instead of muscle building. I love spending time on treadmills, tracks, pavements, or any surface rather than exercising with dumbles.
With all those years of experience and spending the whole night reading blogs and researching different concepts of running. Learned a lot about new tips and tricks. In those years tried different running shoes (from $ to $$$).  I got a great knowledge that can be shared with others. I may not be a professional running coach but YES an experienced runner who can guide right to beginners.✌️✌️