If you are running from It band syndrome or ITBS. Look at the best running shoes.
[last updated on April-18-2023]
ITBS or IT band syndrome can be triggered by any activity that repeatedly causes the leg to bend inwards. It is a common knee injury among runners and cyclists or one who performs repetitive flexion and extension of the knees often. It feels like a sharp sensation around the knees.
According to WebMD, there are many reasons behind nagging pain around your knees, including wearing the wrong pair of shoes during workouts.
Can running shoes cause IT Band syndrome (ITBS)?
Shoes can make a significant difference in preventing ITBS and even causing it. Wearing worn-out shoes or old shoes contributes to ITBS. If your shoes cannot absorb the shock, then stress might radiate toward your upper leg straining your gluteal muscles and IT Bands. Therefore, if you're still working out with old shoes, it is time to switch them.
Also, Experts suggest having at least 2 pairs of shoes for a good rotation. Rotation of the shoes will allow its cushioning to set back and be ready for the second run. also, look at how long-running shoes last.
8 Best Running Shoes For IT Band Syndrome
Till now, we've list of the 8 best running shoes for IT band syndrome. And, we keep researching and will update the list if we found more. Physiotherapists and runners prescribe these after running 50 miles in them.
These shoes are great when running with bad knees, thighs, and even for lower back pain since they are meant to absorb shocks better, provide better comfort and stay stable during rides better than other shoes.
So, the below reviews are genuine; you'll get the same experience as what you read here.
If you don't feel comfortable even after a few runs, we recommend you stop and consult with a podiatrist or someone who knows your medical history.
---
1. Brooks Ghost 13 – Best Stable Running shoe
Brooks Ghost 13 Review
Brooks ghost 13 is a neutral daily running shoe, ready to offer couch feel comfort. They are highly cushioned, stay breathable, and offer a secure ride.
If the purpose of your research is to get comfortable shoes, you've landed at the right place.
Who should use it
The ghost 13 offers a medium-soft ride, neither it feels too pulpy nor rough but a sweet balance between them. It covers the right feature to cover a variety of runs. From easy-paced to tempo runs.
A higher amount of cushioning reflects on overall shoe weight, so running at a slow to medium pace will be ideal for them.
If your goal is to secure and stable slow-paced runs, run half to full marathons, daily run-on roads, and treadmills. Ghost 13 won't disappoint you.
Who should not use it
don't use brooks ghost 13, if you are looking for
Stability shoes to fix overpronation.
Why its best for ITBS
The reason we add this model as the best running shoe for ITBS is its better energy-returning midsole. It offers a combination of BioMoGo and a DNA midsole that molds according to the wearer's foot.
If you are a heavyweight runner, it compresses more, whereas slow-paced runners get better energy returns. Its firmness or softness depends on your foot. Some reviewers say that its midsole is "far more luxurious" than other daily running shoes.
The plush upper is an excellent update in ghost 13. Not only is it soft and stretchy than gosht 12, but heavily breathable. If you run in winter, you'll feel icy cold wind coming on your feet, wherein in summer, they'll not make your feet dry due to sweat.
They are durable running shoes, don't expect any wear and tear signs even after 100km. They fit according to your size with tremendous space in the toe box. If you have wide feet, Ghost 13 comes in 4 widths, including wide and X-wide.
Whats get good
Increase in cushioning: Coming from the brooks ghost 12, runners appreciated more cushioning throughout the shoes. The last was most of the cushioning in the heel for heel striking runner. but, with an update, one can enjoy running even if you are a forefoot striker or a midfoot striker.
What to Consider
Burning feel: A few runners notice unusual burning in the bottom of the feet after utilizing it for long hours. One said:"My feet start to burn if after wearing longer than 4 hours. I recommend it should be used for running only abd not for daily wear"
Check Price
Why We Like it
Insole nicely padded yet supportive
A padded heel lands your heel softly
Luxury feel
Why We Don't Like it
No pull tab at the heel to pull them on
---
2. Asics gel nimbus 23 – Most cushioned
Asics gel nimbus 23 Review
Introduction
Asics gel nimbus 23 is a neutral running shoe that sets impact reduction on a priority. It'll keep your feet free from pain after running on rigid pavements with maximum comfort and stability.
If you are looking for a safe ride, max cushioned, premium look, and cozy upper feeling running shoe. Congrats! You have found a perfect pair.
who should use it
Since they are max cushioned, it adds weight to the shoe, meaning keeping them for easy-paced running, half to a full marathon, or daily run-on roads and treadmill.
Why its best
The features which make this shoe a premium model and satisfy its price are:
The cushioning in the forefoot and rearfoot absorbs shock from all parts of the foot.
Flytefoam midsole for better bounce back which feels more lively and less dense.
The cozy upper hugs the foot warmly; the padded tongue and collar make the shoe very plush and gives a secure feel.
Great heal lockdown, padded ankle collars, more gel in the heel, and not boring as the previous nimbus.
Whats get good
Softer: Most of the runners criticize nimbus 19,20 and even 21 as boring shoes that lack bounce. This version has more cushioning yet more gel in the heel that feels much softer and returns a good bounce compared to previous ones.
Whats get bad
Narrow fit: The major difference between 22 and 23 is their narrow fit. Runners who have wide feet have difficulties with fitting. However, it comes in wide and x-wide as well. We'll recommend you for an X-wide fit if your feet are wide and you like a little space in the shoes.
Check Price
Why We Like it
The upper hugs foot really well.
Well-padded throughout the shoes
---
3. New Balance Fresh Foam 1080 v11 – Best Daily Trainer
New Balance Fresh Foam 1080 v11 Review
NB 1080v11 has crossed all comfort limits for neutral runners. If you have a 100+ budget for a new shoe and looking for something luxury, something comfortable, something breathable and secure. Invest it here. you won't regret it. In fact, you'll love it.
Who should use it
It's a choice for most runners who like soft bouncy rides while keeping their feet secure. It can be a choice for experienced runners or one who is just starting to run.
Expert says that they are great for daily running, running half to full marathons, or for someone who wants a full day of comfort. It stays stable on normal yet tough surfaces including cement, concrete, wet, and even icy surfaces. One runner said: "Take it anywhere your feet want and they are ready for it."
Why its best
They are on our list of best running shoes for IT band syndrome because of an excellent level of shock absorption from their midsole.
The Fresh foam X midsole absorbs most of the shocks and makes running comfortable without putting much stress on joints. It feels like running on marshmallows.
Above All, The outsole is very durable, and there is no chance of wear and tear after 100 miles. There is no doubt that it offers an incredible amount of grip on most terrain.
The heel counter locks the shoes well without irritating Achilles. There is 30mm cushioning under the heel that supports the ankle well. If you are one with bad ankles this deserves a worthwhile try.
What get's good
There are a few changes when compared to its younger bro. here are a few pluses between v10 to v11
Lighter in weight
More breathable upper
Better bounce
What get's Bad
No padding on the heel: Most runners seem disappointed with the change in the heel section. Literally no padding? it causes vertical slippage and feels less supportive from the back.
Check Price
Why We Like it
The upper blanket hugs the foot really well.
Better energy returns than previous models.
Better cushioning than previous models
Why We Don't Like it
No padding around the collar
---
4. Asics Gel Contend 7 – Best For Beginners
Asics Gel Contend 7 Review
In the world of premium shoes with carbon plates, over $200. Asics played a smart move by launching a simple, effective, and budget-friendly model.
It is naturally cushioned, offers mild stability, stays breathable, and looks cool on a budget. It is my personal under-100 shoe.
Who should use it
The Gel content offers is an everyday running shoe that offers mild stability for supinating runners. Overall, It is excellent for all the basic to intermediate activities. If you want a running shoe to cover 3-5 miles, its a great options.
Similarly for  5k to 10k, gym training shoes, who need comfort and support for standing all day. Most of the nurses and workers who spend most of the day on the legs find it comfortable even after standing 10+ hours and 10k+ steps.
Also, the insoles are removable to use your custom orthotics for desired experience and needs. If you have plantar fasciitis, you can benefit from this model as well.
Who should not use it
Not for longer runs
Not for over-pronating runners
Want to run fast
Why its best
We have listed this model as a running shoe for ITBS because it has three components that work together for comfort and absorb shocks.
The "GEL in the heel area for soft landings," "durable AMPLIFOAM midsole for comfortable cushioning," and "OrthoLite sock liner to control moisture." Each of them provides comfort and absorbs shock when feet hit the ground while running.
The outsole is ready to grip most of the surfaces, but it's a bit noisy. The rubber used in them is pretty basic.
Overall, It doesn't feel like you are wearing under 100 shoes as the material was solid. The look is premium!
What's get good
Here are some goods when compare to its previous versions
Better support and comfort
Better bounce
What gets bad
Here are some goods when compare to its previous versions
Gets narrow
Sole creates squeaky noise when picking up the pace
Why We Like it
Great value for money
Stylish shoe.
Very comfortable
---
5. ASICS Men's GT-2000 9 – Best Stability
Asics GT 2000 9 Review
ASICS GT 2000 is one of the oldest running shoes. The journey started in 1992 yet after 30 years we are hearing its name. The runners remember its name for a secure yet comfortable ride. The GT 2000 9 is still doing the same.
It offers a great lockdown to offer a secure ride while offering better bounce than other stable running shoes.
Who should use it
The Asics GT 2000 9 is a moderate stability shoe to cover most running needs. If you are looking for a single shoe to cover long-distance, slow paces, and tempo runs, it can be a great option.
They are ready for everywhere you want your feet to take you. It went true to size in most cases with enough room in the toe box. Once you find the sweet spot in the lacing, it feels perfect!
Why its best shoes for It Band Syndrome
The FLYTEFOAM + GEL adds cushioning throughout the midsole and has a bit more cushioning to the most impact areas. The ride feels firm, not squishy, which is a huge plus.
Don't worry about stability; it just locks your heels even if your laces are a bit loose or tight. The gel cushioning is found in the heel areas, which offers a stable ride and supports the ankle; if you have a bad ankle, you can benefit from them.
The footbed of this unit has been pulled sharply to provide a better step-in feel. There are also gender-specific differences in the forefoot of the footbed to accommodate the runner better.
The upper utilizes a one-piece breathable mesh design that inspires most runners as it was not in the previous versions of the GT series.
Whats get good
Both versions are identical and Asics have not made major changes during an update. Only the shape of the vents toned its pattern but that does not make any difference in performance. yes! they look better now.
Light in weight: However, this version is lighter as compared to the previous one in both; men's and women's versions.
What gets bad
Rigid Laces:  The laces in the previous version were softer and fluffier and these ones are much more rigid.
Get narrow: With an update, Asics has shaken the design making it narrow shoes. If you like a snug fit it'll still be fine for you but if you wish to wear heavy or two socks or like more space in the shoe, go for a half-size up!
Why We Like it
All-purpose shoe.
Well-cushioned and stable ride.
No break-in period required
---
6. Saucony Cohesion 13  – Best In Budget
Saucony Cohesion 13 Review
Saucony Cohesion 13 is a great under-100 running shoe that offers more than what you are paying. If you want to feel how a premium running shoe feels while maintaining a budget, You can trust cohesion 13.
If you are looking for low-tech basic walking/running shoes that breathe well and are lightweight, it's a great choice.
Who should use it
Expert says they are ideal for beginner-level runners or those who want a comfortable and protective ride for 5k and 10k races. It's comfortable, grippy, max cushioned, and offers mid-level stability– simply a hidden treasure under 100.
Who should not use it
Not for long-distance running
Fast pace running
Want stable shoes to fix overpronation
Why its best
These are not very high-tech shoes but offer great features for daily running to run with peace. The midsole Versarun foam offers great comfort and absorbs shocks with each step. It feels a bit hard but gets soft with each run.
A breathable mesh upper keeps the shoe ventilated and offers a padded tongue that offers a secure fit. The collars are not highly padded but great enough to lock your feet. The great part it doesn't rub against the Achilles.
A durable rubber outsole that keeps that grips most of the surface and last great if used for basic needs.
What to Consider
Saucony claims that the outsole rubber "holds up to lots of miles" but runners review that they last 300 to 400 miles.
See how long should running shoes last.
---
Why We Like it
Tremendous lockdown of the foot
Suitable for heel strikers.
Comfortable yet affordable
Why We Don't Like it
The first few runs felt stiff
---
7. ASICS Gel-Kayano 27 – Best for Overpronators
ASICS Gel Kayano 27 Review
ASICS Gel Kayano 27 is a premium model stable shoe that offers more than our expectations. It provides plush comfort, which is a surprising feature in a stability shoe. They are top-tier performers, no matter the distance or the pace.
Who should use it
It is ideal for someone looking for well-balanced running shoes for short to long-distance runs, runners who overpronate and looking for a durable shoe.
Who should not use it
Not for fast-paced running
Not if you have high arches
Why its best
Overall, The ride felt firm thanks to the Flytefoam midsole. Cushioning feels luxurious but quite snug around the midsole.
Kayano 27 has received a lot of criticism due to its snug midsole.
The Gel cushioning in the midsole is as it was in the 26th version. But with the 27th, more cushioning has been added around the forefoot area to stabilize and absorb shocks from all over the shoe.
The outsole has utilized AHAR (ASICS High Abrasion Rubber), A highly durable rubber that provides guaranteed traction on dry and wet surfaces.
What to Consider
Runners who have run in the previous versions said:
A bit heavier than the previous version (about 0.5 – 0.8 depending upon the size and gender)
Not as much heel cushion as in previous models
Why We Like it
Can't be more stable than this
Superior foot lockdown
build to last
Why We Don't Like it
Most runners find it a boring shoe
---
8. ASICS Gel-Venture 7 –

Best Mid-Level Trail Shoes
ASICS Gel-Venture 7  Review
The gel venture 7 can be your partner for most adventure running. They are designed with tough surfaces. Most of the shoes is offers normal features but the outsole is the most exciting part of this shoe.
The full-length rubber outsole with "V-shaped" grooves is ready to grip most unstable places and build to last long.
Who should use it.
The model is best for med-level trail runners (for 5-10) miles, and occasional trail or road runners. Expert says that "There is no doubt that this model is comfortable and grippy for most surfaces, including gravel paths, forests, sandy rock, and dirt tracks. However, A bit slippery on sandy rock terrain."
Why its best
The foam+fabric upper offers good protection and stays comfortable during a long run and is completely packed. This type of upper is not great for hot weather as it is protected but does not breathe well.
The EVA foam midsole offers great protection for mild running. The tongue and collar have an ample amount of padding that offers comfort and secures the ride: The heel tab is there to on and off the shoe.
But, The outsole is a gem part of this shoe where it is ready to absorb shocks and makes the shoe durable.
All of the features offer a great running experience without putting much load on the IT band.
What to Consider
The previous version always have removable insoles, but not with this one 🙁
It offers a snug fit; When ordering true to size it feels limited. Most experts recommend ordering a half size up.
Offers a normal arch; So if you have a higher arch or want a specific shoe for running with back pain, they won't work in that case.
The laces are short and if you like tying the double knots, you cant do so.
Why We Like it
Solid lockdown on foot.
Well-cushioned.
Solid traction on most surfaces
How to find the best running shoes for It band syndrome?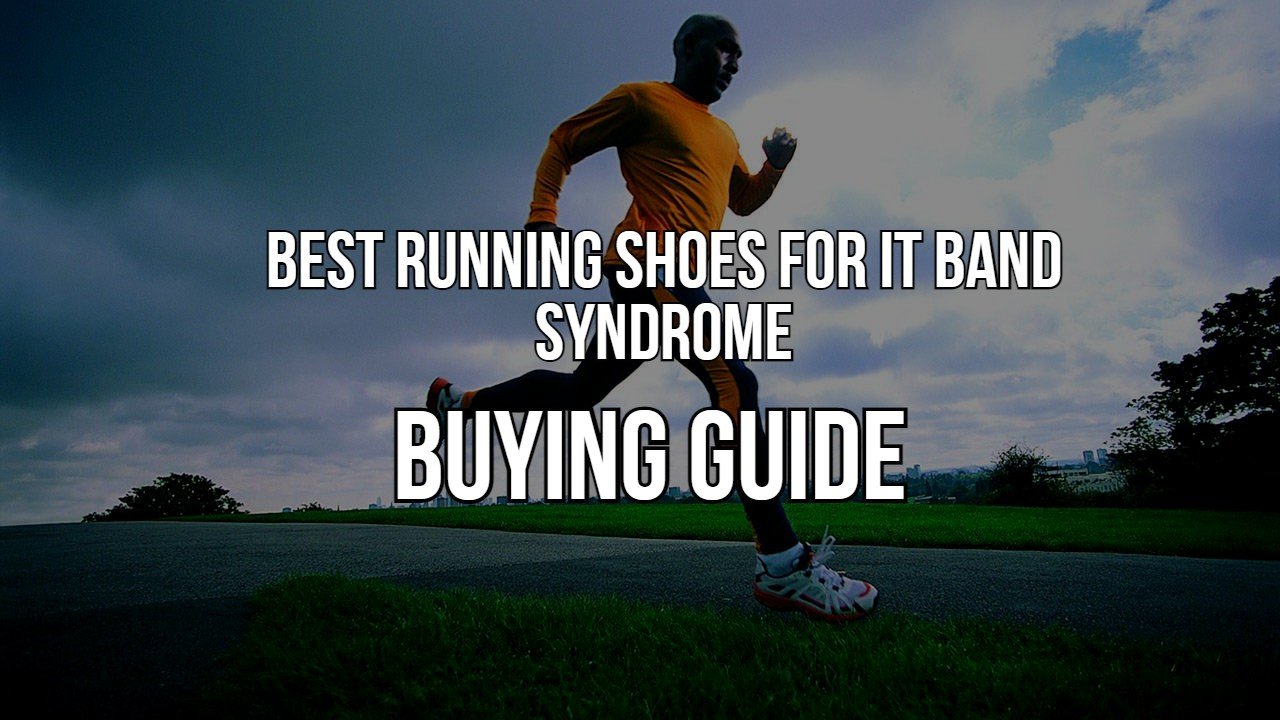 Picking the best running shoes for it band syndrome is often a challenging task. Remember: pick a shoe that meets your specific needs, and confirm you go searching. Buying a shoe that you simply won't wear won't help your it band syndrome and can just be money down the drain.
By compiling all the sources links and description of the Shoes which is our best choice for you people, we verdict you some of the best shoes mentioned above so you should try to balance everything as much as possible.
Things to understand before you discover your new favorite shoe
Know your condition: Whether it's gout, osteoarthritis, or chondromalacia, you can't pick the right shoe without understanding your diagnosis.
Know your lifestyle: does one need a running shoe? an off-the-cuff shoe? Does your job keep you on your feet all day? the simplest shoe for you ought to help manage your pain and meet your lifestyle needs.
Know your style: does one dress up or down? does one like bright colors or a more muted palette? Find a shoe that matches your preferences and you'll like it (and wear it!) even more.
Who can more guide you about shoes for It band Syndrome?
There are a couple of really great resources available to assist you to choose a shoe that will manage your pain, beyond the ideas during this post. you'll ask:
physiotherapist: they'll not have all the answers, but they understand your condition and will be ready to offer you some recommendations for shoes that meet your needs.
An athletic store: Some athletic stores offer a custom shoe finding service. These services measure your feet and their specialists help pair you with the right shoe for you by watching your gait and more. an athletic store can help you find the best running shoes for IT band syndrome
An orthopedic specialist: Your doctor may refer you to an orthopedic specialist to assist relieve your it band syndrome. This specialist should be ready to provide you with additional resources and proposals for the simplest shoe for you.
FAQ's
1. How are Running Shoes Helpful With ITBS?
Before we go further, keep in mind that the right Shoe can help in reducing symptoms. Shoes alone rarely fix medical injuries.
In most cases, Shoe is a part of an overall recovery plan with proper treatment, including physical therapy, Stretches, and other activities depending on your condition.
Once you've experienced ITBS, It's time to switch on shoes that provide proper arch supper, max-cushioned, better stability, and the shock-absorbing feature that can make your running comfortable with ITBS.
2. How to prevent IT Band Syndrome?
Change your running track if it is banked (slightly bent).
Run a quarter mile or do warm-up stretches before you start your run.
Replace your worn-out shoes with new ones.
Take a few days of rest from running as soon as your feel pain in your outer knee.
Strengthen your muscles with daily workouts.
How long should I stop running with ITBS?
The duration of your rest highly depends on the severity of your ITBS. According to recent stats, if you have mild-moderate pain, take rest for 4 to 5 days. Giving your body time to recover from ITBS and heal the wear and tear is essential for marathon runners. However, if you suffer from severe pain, you'll need to rest for 2-4 weeks.
How long does IT band syndrome last?
No disease or injury can be treated without a good treatment plan and some patience. According to the study  "It Band syndrome can take a few weeks to a couple of months to fully heal IT band syndrome; four to eight weeks is the common recovery time."
The body's response to damage varies on different variables like the area of injury, your health, weight, age, and other common factors. Also, It is vital to give rest and avoid factors that slow down the healing process.
There are certain steps that you can take to recover from IT band syndrome.
give a break to your running and cycling sessions.
gently massage the injured area.
Focus on strength training.
correcting your running form.
IT band recovery can take longer than usual to heal properly. The key is to have patience. give rest when pain is at the highest peak. and,  do light training when you are in form.
How Common is it Band Syndrome?
According to Medscape, about 4-7% of people suffer from it band syndrome annually. It could worsen for those that love running, especially athletes. This pain hinders you from enjoying your daily sports activities and might even go to pot with time if not treated correctly.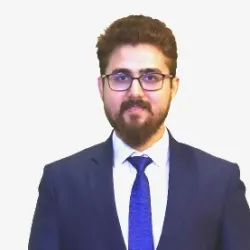 I'm Shafey. An avid runner since 2012. I am one of few people who like doing cardio instead of muscle building. I love spending time on treadmills, tracks, pavements, or any surface rather than exercising with dumbles.
With all those years of experience and spending the whole night reading blogs and researching different concepts of running. Learned a lot about new tips and tricks. In those years tried different running shoes (from $ to $$$).  I got a great knowledge that can be shared with others. I may not be a professional running coach but YES an experienced runner who can guide right to beginners.✌️✌️