The running shoe industry has evolved so much that its single feature deserves a dedicated article. It is also making our runs easier while making it complicated for beginners to know about each of them. Let's what are carbon plate running shoes
Carbon Plated shoes aren't something new, the technology has been around since the 90s. It wasn't that popular back in the days as it's getting popular now. The research and development under this particular niche have created a wider adoption of the shoe.
The popularity of carbon plates went to the roof after Eliud Kipchoge ran the marathon in under 2 hours wearing Nike vapor fly.
Before diving into whether you should be getting a new pair of carbon plates, let's dissect some common features of carbon plates. The shoes usually have a carbon fiber plate sandwiched between the midsole foam. The length of the plate may vary from shoe to shoe. The midsole foam in the shoes acts like spring, which stores and releases energy as we run.
What Does a Carbon Plate Actually Do?
The plates are introduced to increase the bending stiffness of the shoe. Extra stiffness helps shift the center of the pressure to the front of the shoe.
The reduced bending around the toe box helps in producing greater ankle force generation, which helps in reducing foot muscle work, for the same output force.
Should I be Using Carbon Plates for My Daily Run?
There are a few key factors that we should consider before investing and switching over to Carbon plates.
If you are someone who doesn't want their foot to move a lot then carbon plates are a good alternative for you. It requires more load for the shoe to snap back, the more force you apply the better shoe will respond.
If you are someone who runs at an easy pace then carbon plates are not beneficial. It can definitely improve your run results by a good margin if you are someone that creates a lot of downward force while running. Not ideal if you are buying it for jogging or for your daily walks.
The carbon plates start at a price point of $100 and top-of-the-line shoes will cost you around $250-350. The shoes are more prone to wear and tear, and may not go the extra mile. Carbon plates are more suited to the professionals who want to keep improving their time, not so much suited for recreational runners.
The top-of-the-line carbon plates shoes like Vapor Fly had improved the performance of the average runners, as significant as going 1 minute faster per mile. The shoes will be increasing your performance but they will come with an added cost. It will cost more and you will be switching to new pair quite often.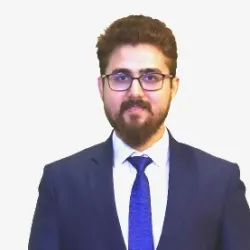 I'm Shafey. An avid runner since 2012. I am one of few people who like doing cardio instead of muscle building. I love spending time on treadmills, tracks, pavements, or any surface rather than exercising with dumbles.
With all those years of experience and spending the whole night reading blogs and researching different concepts of running. Learned a lot about new tips and tricks. In those years tried different running shoes (from $ to $$$).  I got a great knowledge that can be shared with others. I may not be a professional running coach but YES an experienced runner who can guide right to beginners.✌️✌️