Running with a higher BMI? Let's look at the best running shoes for heavy and overweight runners.
Stuck in a thought loop? Running is good for weight loss but whether you run with a heavy body. No matter, If you are a beginner runner or an elite. Walking and running will not be bad for you if you are not overdoing it.
For beginner overweight runners, start with a slow. The first goal should be consistency and not the pace or the speed.
In both, A good pair of comfortable and stable shoes are important. Shoes are the pillars of the building when running. It must be powerful that it can hold the body's weight and offer a comfortable ride.
Good running shoes and a proper form is essential to run with heavyweight.
8 Best Running Shoes for Heavy Runners (Comfortable and Stable)
Running with a higher BMI requires more push to the body. and, each push affects overall bones and joints. Your body has to bear times more pressure when running compared to walking. and, with each footfall, the pressure divide in whole over the body. Mainly, your lower body. To minimize that power, we need a pair of running shoes that dissolves the impact of running within the shoes.
The technology in running shoes has gone so far that it can give a cloud feel running experience.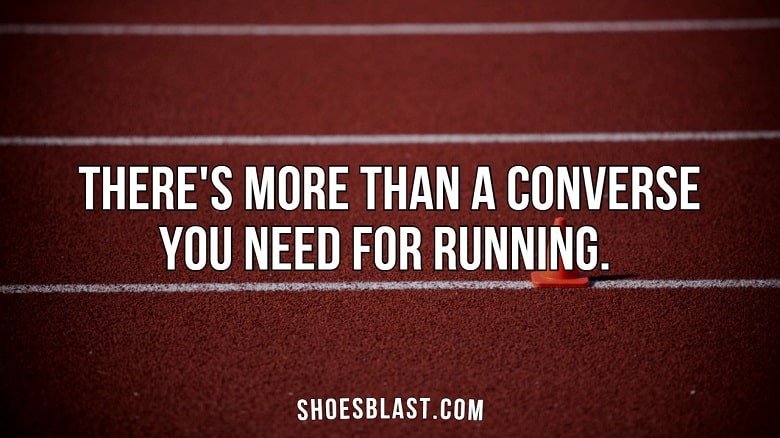 For a new runner, it may be hard to pick the best one. and, that's what we've already done for you. Our criteria for listing was to look for a comfortable underfoot experience that offers a medium-soft and comfortable ride. Besides comfort, Stability is the essential concern as we get unstable when running with heavy weight.
There's no shame in overweight, but its good to live with a healthy BMI.
After that, we received a verdict from overweight runners and a mention between the reviews. Also, we give a reason for being the model best for running with a heavy body.
Some of the shoes may feel a bit limited at first as the padding inside takes a bit of time to adjust according to your feet. but, the experience will get better after a few runs. If you'll still feel uncomfortable after a few runs go for a half size up or a wider width or look for a better option.
Let's look at the best running shoes for heavy runners.
---
1. Asics GEL nimbus 22 – Best Shock Absorbers
| | |
| --- | --- |
| Men's shoe | Women's shoe |
| | |
Asics gel nimbus is a superior choice in running shoes if you have a budget for over 100.
The solid lockdown, supportive ride, and a lot of shock absorption are the mainstream of this model. Otherwise, it has a little bit of everything that premium shoes have nowadays.
If you are unhappy with the previous gel nimbus 20 and 21, you weren't the only one. It was a boring one and was unstable. but, the 22nd offers a bit firmer despite its comfortable plushness.
Best for
The model is best for elite runners, one expecting powerful shock-absorption, The higher amount of cushioning with the gel in the heel obsolete the impact of footfall, leading to the least pressure on the joints.
Overall, the ride of the Gel nimbus 22 hits a sweet spot between firm and responsiveness with a bouncy effect. This bouncy effect was missing in a previous version and now the ride is more fun. This effect allows going for more without feeling exhausted quickly.
You might have seen this model reviewed by other shoe experts for various needs. It offers a supportive yet comfortable ride with a natural design that'll work for most runners.
From coping up with knee or back pain, make your long run easier or simple to end a day without achy legs and feet.
They are ideal to cover most miles just like the half/full marathons and other long pace running. but, won't be a wrong choice for basic uses. They can also be utilized for cross-training and other similar requirements like HIIT and even weight lifting.
Why are the best running shoes for heavy runners
The model is packed with technologies and offers great features one by one. Each feature works best for heavy-weight runners.
The feature this model has that benefits heavy runners include GEL in the heel and a forefoot. The gel at the forefoot and rearfoot dampens the impact of running from everywhere.
After the gel cushioning, it includes a combination of FLYTEFOAM Propel and FLYTEFOAM LYTE technology. The FLYTEFOAM Propel adds a bounce effect to the shoes. This bouncy effect allows you to go for more miles without feeling exhausted soon. and, FLYTEFOAM® LYTE offers cushioning throughout the shoes.
After the cushioning, the TRUSSTIC offers stability. The heel is heavily cushioned so you'll have a great lock that gives you the confidence to walk.
At last, The ride hits a sweet spot between firm yet comfortable with a bouncy effect that is all required to a heavy runner.
Size guide
The model is well-padded from the inside yet stays true to size. Our suggestion will be to order a natural size. It'll not feel stiff. actually, comes with much space that runners seek in a shoe with an open toe box.
Check price
---
2. Brooks Beast 20 – Best after Injury
| | |
| --- | --- |
| Men's Shoe | Women's shoe |
| | |
Do you still have in mind that stability shoes are boring and dull? The beast 20 will change this image. They offer plush comfort with a great level of stability. If the HOKA's and Kayano's have a baby it will be Brooks beast 20.
Generally, the brand either focuses on cushioning or stability. but, brooks beasts that are really BEAST that focuses on both. It shoots its price a bit but is highly recommended for heavy guys.
Best for
The beast 20 offers comfort that puts unicorns in shame and stability that activates when needed the most. On brooks website, they advertised it as a walking shoe. but, you'll have no issue running at slower paces in them for long distances. The model offers protection even for longer durations.
The issue is its weight! Although, they are lightweight than their procedures but yet a 300g+ shoes. If we don't like one or a few things in them is its price and a heavyweight. Also, both of them are understandable as a higher level of cushioning shoots booth things.
The midsole is responsive enough to run at a faster pace in them but due to a hefty weight. It'll not be healthy for the knees.
Another premium feature in it is GuideRails supporting system. Normally, you may not feel that it has any supportive feature and it activates only when needed the most. Imagine a railing on your shoes and you'll grab it automatically when feel to fall.
Also, An updated engineered mesh upper offers a closer fit from the top and without feeling restricted with enough room in the toe box. If you are searching for a wide toe box. and, running shoes for foot deformities. you'll appreciate its midfoot and a toe box.
Best running shoes for heavy guys
Search for the best running shoes for heavy runners and this model will appear on each blog. They are all oppressed to put this model in the features. The 2 demanding features that are needed the most when running with a big body. and, these are comfort and stability.
It offers a softer BioMoGo DNA foam that offers a medium-soft ride and enhances comfort. and, GuideRails supporting system to protect the body from leaning outwards.
At last, durability is a concern when running with a 200lbs body. the ton of rubber is reliable that can bear a weight of a heavy body.
Size and fit
Usually, we read a lot of verdicts before recommending you on the size guide. but, this time we are confident that ordering natural size will lead to the right fit. But, if you need it! The brooks have already thought of that.
These BEASTS are available in 3 widths. Narrow, regular, and a wide fit available. Also, if you just wish to for a half size up. you can do so.
---
Check Price
---
3. HOKA ONE ONE Bondi 7 – Best cushioned
| | |
| --- | --- |
| Men's shoe | Women's shoe |
| | |
HOKA is a brand that is a synonym for "Premium cushioning." One reviewer said it is the only brand that knows the true meaning of the "walking on a cloud." experience.
Imagine being feet wrapped between a cozy upper and a highly cushioned midsole. They are a bit heavy but are the most cushioned with needed stability.
Best for
The Bondi 7 is a soft and max-cushioning shoe that might disturb your monthly budget offers extreme comfort. They are made especially for slow-paced long-distance running.
They are luxury cars that focus on comfort and not racing cars that focus on speed. If speed is your concern look at its siblings Hoka Rincon or carbon X.
The ideal track for these big boys will be road, treadmill, most flat surfaces, hard surfaces, and even light trails. and, not built mainly as trail or hiking shoes.
Overall, the ride is soft and stable and most things are in plus
except its weight. The higher amount of cushioning reflects on the model's weight, but, it seems no issues when purchasing shoes for long distances.
However, the thing we don't like and would like to mention here is the nature-biased midsole. As we run in the winter, it starts to get rough and doesn't offer the soft ride as we enjoy in the summer.
Why the best running shoe for heavy runners
They are high in cushioning, offer needed stability, are soft yet responsive and a made of durable material, is there anything left to say?
The lower drop with a META rocker shape feels like a springy push that doesn't let you bore.
One thing that is for sure from the HOKA is that they are high in cushioning. At first, you might feel sitting on a truck from a car due to its higher midsole. But, as you get used to it, it's all comfortable.
Size and fit
The model is a bit narrow, the upper is somehow breathable and the toe box is open. but, you might feel your feet getting choked and restricted if you go natural to size.
Our suggestion will be to go for a half size up from your natural size. and by this, your feet have space to breathe and will enjoy the ride most.
Also, each foot is different, you may have to research according to your feet type. Out suggestions are based on a limited and personal verdict.
Check price
---
4. Brooks Adrenaline GTS 21 – Best stable
| | |
| --- | --- |
| Men's shoe | Women's shoe |
| | |
Our Verdict
Brooks Adrenaline GTS is a 2-decade old series. The first shoe of this series was launched in 1996 and continues even in 2021. 
The 21st version is for the runner seeking mid to high stability, wide toe box, stable heel that offers a firm yet responsive ride.
Best for
The GTS 21 is best for an everyday trainer, seeking a variety of runs for runners conscious of stability. In an era of neutral runners, Brooks remembers who supinates.
As a name says GTS, indicating a "Go-to-shoe." A go-to shoe is a shoe where you don't have to think about what to wear for which run. It offers a medium-soft ride that works for most runners. 
From easy-paced recovery runs to pace up the speed for uptempo runs, it can handle it. But, a higher drop of 12mm feels a bit awkward when going fast pace in them.
Our suggestion is to keep them to cover max miles at slow to medium pace runs. Also, an excellent choice for a daily comfort shoe as well as your cross-trainers, HIIT, and even in weight lifting.
The thing we like the most is a bouncier feel from the midsole. it literally allows going for more miles without feeling exhausted. 
A higher drop of 12mm means the heel is more cushioned than the forefoot. More cushioning under the heel makes the landing smoother. If you are a heel striker so you'll enjoy landings the most.
Why the best for the heavier runners.
There are a few reasons for being it best for heavier runners and mainly because of its support and comfort. The DNA loft that runs through a BioMoGo DNA (a midsole foam) offers a noticeable bouncy yet stable and smooth ride.
The transition from heel to toe is quite smooth with a softer landing. A cushioned heel with a bevel design allows the body to land gradually instead of landing abruptly.
For support, GuideRails is there. For runners who are new to brooks GuideRails technology. Remember your bike as you were a kid. does it have a side-wheel for support? The way those supportive wheels keep our ride balance, the same GuideRails support when needed the most.
Also, a generous amount of blown rubber is present on the outsole. It protects the midsole no matter the miles and the weight.
Size and fit
the fit of adrenaline GTS 21 is on a snug side, which is common with stability shoes. However, it's not restricted but manageable. If you like a protected feel, go your natural size.
Also, the plus point is it available in a huge number of options. In different sizes and different widths. It has 4 width options available, from narrow, regular to wide till extra wide fit.
Check price
---
5. Asics GEL-Venture 7 – Best For trail
| | |
| --- | --- |
| Men's shoe | Women's shoe |
| | |
The gel venture seven is a mini bomb that is not heavy on the pockets but offers all the features of trail running shoes.
The outsole offers great traction, the material is built to last and a supportive cushioning stands it out. One reviewer said that "they are giving head-to-head competition to higher-end off-road shoes."
Best for
The model is best for runners seeking affordable yet performable shoes to enjoy mild trail running and hiking. The highlights of the shoe are well-built material, great stability, an open-toe box, ample cushioning, and a great road feel.
The V-shaped yet durable outsole offers great traction of hard surfaces including rocky surfaces, trail running, snowy runs, and concrete surfaces. if your requirements sound similar, grab 'em.
From the first wear, it feels excellent underfoot protection. A high-density EVA foam cushioning feels supportive (not plushy) that feels secure. The upper is stiff feel that does a great job in wrapping the foot around.
If you have hallux rigidus or arthritis in the toes, the above feature will help you.
The tongue is padded, the heel collars are high, feels like Asics take special care of the Achilles prone runners.
The heel is well stable and does not flex left-right which is excellent for runners seeking stability.
Best running shoes for Heavy Runners
These affordable running shoes are even great for overweight runners.
You'll never want heavyweight shoes to be super soft. A super-soft shoe will put more pressure on a 200-pounder. It'll end up losing the model early and will not balance at all.
However, A firm with a bounce touch is ideal for your body. The gel venture 7 has a supportive feel with a durable outsole. It'll let you have more balance over the body and each pounding will be a stable one.
The heel is more cushioned than the forefoot with the gel in the heel. A higher drop of 10mm will allow you to land on the heel, where the gel is ready to dampen the effect.
Size and fit
The rigid construction of the upper and supportive cushioning ended with a snug fit. A few reviewers stated a fit to be narrow. But, our saying is if you wish your feet to wrap around nicely, it'll do this job.
Regular and wide-width options are available for one seeking a wider fit. and, if you wish to have more space in the shoe, go for a half size up.
---
Check price
---
6. Brooks Ghost 13 – Best Overall
| | |
| --- | --- |
| Men's shoe | Women's shoe |
| | |
Brooks Ghost 13 is a famous hit from the brand and is in demand when comfort is a top priority. The way our comfy bed releases stress right after laying on it. The Ghost 13 does the same from the first wear.
The mainstream and reason for its success is its extreme comfort and mild stability. Ghost 13 are well padded from the inside, well-protected underfoot offering a spa for your feet.
Best for
The ghost 13 offers the right features and satisfies each runner. From a beginner runner seeking the first pair of running shoes, for older runners, marathon finishers, and for various paces.
Ideally, the model is for high mileage runners for slow to med paced runners. Running a bit fast in them is no issue they can handle but a bit heavyweight can make an issue. Also, a stack height of 10mm may be a bit higher for most fast runners.
The internal padding and well build material reflect on the shoe's weight but offer the right features for overweight runners. The model is all about comfort and not speed.
Overall, the ride experience is medium-soft that hits a sweet spot between supportive and neutral. A combination of two foams DNA loft and a BioMogo offers a medium-soft yet supportive ride. It delivers great energy return but a bit lacks in responsiveness.
For similar reasons, They are a choice of long standers. People like nurses, and doctors who have to stand long enough, straight for 8 to 12 hours. it's the ultimate choice. You might have not noticed but this specific model from brooks is famous among nurses.
Why are the best shoes for heavyweight runners.
The best part about ghost 13 is its comfortable cushioning. Overall, we feel brooks did well that keeps everything in between. The soft part is not too much that it feels pulpy, nor too firm that making the ride boring.
One reviewer said that "the cushioning feels dense and protective when running. and, softer when walking." This allows a stable and less soreness in my ankles and hips after running.
one more thing that will benefit the heavyweight runner is a solid durable rubber outsole. It uses a combination of two rubbers. Carbon rubber on the rearfoot and soft blown rubber on the forefoot. It gives a soft and spongy touch and makes the transitions smooth.
Size and fit.
Size is one thing that is difficult to unite everyone. No matter how much the brand does well. there are always complaints about fitting issues. One thing that is pretty good with this model is a variety of options. it is best as well but might be confusing too.
The same model is available in a variety of sizes, from size 7 to 15, they are available with an option to go for a half size up. but, also available in a variety of widths. the same model is available in 4 different widths. Narrow, regular, wide, and extra-wide. Order according to your foot size and you'll get the right size.
However, Our recommendations would be to go natural to your size. Order the same number and width that you do for other shoes and most prob. you'll get the desired fit.
Check price
---
7. ASICS Gel-Kayano 27 – Best for Overpronators
| | |
| --- | --- |
| Men's shoe | Women's shoe |
| | |
Kayano is not a new name for runners. Its been around for 27 years. When a shoe reaching to its third decade, meaning it's something worthy. Why should a brand invest in a new model when it already has a previous 26 of the same series.
If you are familiar with the previous Kayano, it gets softer from previous versions, has more gel, and has better stability.
Best for
The Kayano series is all about stability. it's an ideal choice for one who overpronates. It has a plush comfort of a neutral shoe and solid stability that is unbeaten. All the features and techs shoot its price. so, if you are a bit on a tight budget, check for ASICS GT-2000 9 (Most similar)
The ride of GEL Kayano 27 is surprisingly soft (that was missing from previous Kayano's) and offers a springy ride that can be called a go-to-stability trainer.
The combination of two foams, FLYTEFOAM Lyte (in the rearfoot) and FLYTEFOAM propel (in the forefoot) offers a consistent ride. Both the foams are similar in densities, so it doesn't feel like running on different surfaces.
It has a springy feel at the toe, while the heel is firm and responsive. This allows you to have a stable ride, a smoother transition, and even for running at a faster pace.
Also, the model is best for heel striking runners. With a large stack height and enormous gel in the heel. it stays stable while absorbing shocks.
Can we go fast in the gel Kayano?
The model is built for high mileage and slow-paced runners. But, the softer midfoot feel with springy forefoot benefits who which to pick up the pace. Also, greater weight with a drop of 10mm may not benefit one for running faster.
Why is Gel Kayano is best for overweight runners?
The mainstream of the Kayano 27 is softer underfoot feel. Mainly, its stability and loaded gel cushioning. It's a silicone-based gel that is placed in the heel and as well in the forefoot.
All these features work great in locking the feet with great shock absorption.
If they are charging you well, then it provides you with its latest technology. AHAR & AHAR+ rubber found on the outsole. The most advanced rubber in many expert opinions. It offers great traction in any weather and on any surface.
If you are a heavyweight runner, durability is dead important. and, it has it. We do understand that it reflects on its price range. but, well worth the investment.
Size guide
To have all the benefits, size and fit is important for a blister-free ride. The shoe has a narrow touch and might feel a bit snug. but, isn't it common with other stability shoes?
We'll recommend going your natural size. This specific model takes a bit of time in opening properly. A small break-in period is required. At first, it might feel a bit restricted from the side but soon it's all fine.
Furthermore, you'll have many sizing and width options. the specific model comes in different sizes and 4 widths. Narrow, Regular, Wide, and an extra-wide fit.
---
Check price
---
8. Asics GEL-Content 7 – Best for Beginners
| | |
| --- | --- |
| Men's shoe | Women's shoe |
| | |
As a rule of thought,  a beginner doesn't start their running sessions due to highly expensive running shoes out there. The choices are touching a million figures if we count running shoes from all over the world.
The gel content is a masterpiece when a runner seeks everything in between. They are stylish, stable, and comfortable yet affordable. Under 100 running shoes for her.
Best for
The gel content is for runners seeking a variety. One reviewer said they are jack of all trades but masters of none. This means, that it can handle each type of run-on at various paces.
From running slow-paced for a recovery run to gear up the pace for tempo runs.
Similarly, if you seek other activities including shoes to be used at the gym for weight lifting and other basic necessities.
From the first look to first wear, it doesn't offer that you are wearing budget shoes. The colors aren't eye-catchy! They look so cute to us that we even call them cute puppies.
Best shoes for beginner overweight runners
These simple yet affordable running shoes may seem basic but it has the latest technologies. The AMPLIFOAM midsole enhances comfort and offers a medium-soft ride.
The running experience is not overly soft like stepping on a sponge and not very boring. but, a balance.
It doesn't have any stability feature but the heel cup itself does a lot to keep it stable. Normal and Over-pronating runners can benefit from it. OrthoLite sockliner insoles that are removable so you can have your custom insole. but, it's well moisture-wicking.
Most importantly, The gel in the heel for absorbing shocks for each strike. For a heavy runner, it is best to dampen the effect of shocks inside the shoes before it reaches and damages the joints.
Size and fit
The gel content 7 stays true to size. meaning, order the same size you do for other running shoes. The toe box and a midfoot seem wider than in previous models. so, there will be no toe shrinking conditions.
The Asics took care of wide foot runners and offers special pairs for extra-wide footers. The same model is available in 2 widths, including regular and extra-wide sizes.
Check price
---
How to pick the Best Running Shoes for Heavy & Overweight Runners (Buying Guide)
For heavy runners, it is important to get the right shoes before you hit the ground. There is more than a converse you need for running. It is essential to keep eye on these features either getting online/offline. At first, look for comfort! It must be comfortable but not over pulpy. but, hits a sweet spot between a medium-soft ride.
After that, Stability is a concern. No matter if you have flat feet, or high arches you need the shoe to keep you on track and prevent you from slipping and falling down. For a deeper look at these heading, you'll get the best running shoes for a heavy body.
1. Comfortable Cushioning
Comfortable cushioning in running shoes refers to the midsole of a shoe that provides cushioning against impact when you run.
The different parts of the midsole control how the cushioning is achieved. The heel consists of two heel pieces that are connected via a shank.
The heel pieces provide cushioning by compressing when you land. The shank transfers the pressure to the sneaker's sole.
2. Stability
I'm not a doctor, but I know overweight runners who do very well in stability shoes and I know runners who have had their gait changed (and their knees hurt as a result) by using stability shoes. So, it's important to speak with a trusted running and/or sports medicine physician, who knows your needs and how you run, before choosing a running shoe with stability features.
The stability of a running shoe refers to its ability to help the runner with pronation issues. When pronation problems are severe, there is a risk of injuries.
Shoes with good stability help to provide extra support to the runner by controlling the movement. This is good for overweight runners. Shoe stability depends on the type of running of the runner, his body type, activities, pronation, and other factors. The stability of a shoe should be given preference while running.
3. Durability
Durability is the number one quality you want in running shoes.  Overweight runners need strong and durable running shoes as they weigh more and put a lot of force on their feet.
It is true that obese runners run with more weight upon the sole of the shoe. However, this should not mean that you should automatically go for a pair of shoes that is heavy and thick. What you need to do is to look for shoes that can absorb shock, but also make sure that it will not move too much when you are running. Leave a comment here if you have a question about running or running shoes.
FAQ's
Q.1 Do heavy runners need more cushion?
If you are a heavy runner, you should opt for a well-cushioned shoe. Many brands like New Balance, Asics, Brooks, Saucony, Nike, etc. have shoes that are specifically designed to absorb shock and pain caused by too much impact. Obviously, the best kind of shoe for heavy runners is one that's light and comfortable, yet heavy enough to absorb the maximum shock.
Q.2 What weight is considered a heavy runner?
Both heavy and light runners have their own benefits and disadvantages. If you are an obese person, running will burn those extra pounds. On the other hand, if you are not obese, then running will help you maintain or even improve your current weight level.
According to the stats, most runners are considered to be in the normal weight category. Generally, all runners are within the normal range and their weight doesn't cause any physical limitations. This is expected to hold true, especially for women runners.
Q.3 Is it harder to run if you are heavier?
The ability to run depends on the amount of muscle you have and their efficiency. In other words, the amount of lean muscle mass is important. Runners with more lean muscle mass can run faster. Losing weight and building muscle will allow you to run faster. Just make sure the weight you lose comes from the fat and not from your muscle. The muscle will help you to run faster and reduce the risk of injury.
Another tip is to run at a minimum and make sure you do not overdo running.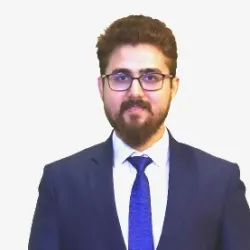 I'm Shafey. An avid runner since 2012. I am one of few people who like doing cardio instead of muscle building. I love spending time on treadmills, tracks, pavements, or any surface rather than exercising with dumbles.
With all those years of experience and spending the whole night reading blogs and researching different concepts of running. Learned a lot about new tips and tricks. In those years tried different running shoes (from $ to $$$).  I got a great knowledge that can be shared with others. I may not be a professional running coach but YES an experienced runner who can guide right to beginners.✌️✌️