As runners, We all love running. but the thing that annoys the most while running is carrying a phone and a water bottle or electrolytes while running. and, we can't leave it at home as well. as we all know the importance of both devices.
Water bottles help us in taking a sip while running to help in preventing dehydration. Similarly, if running for longer distances energy drinks are similarly important. and, what to tell you about the importance of smartphones. They calculate our steps, calories burn, help us in watching time, taking important calls, playing our favorite playlist, and a lot more.
So, what could be the best solution for carrying a phone while running?  There could be many more possibilities to carry the water bottle and mobile phone with you but in this article, we are focusing on the favorite one of all the athletes.
5 Ways to Carry Your Phone and Water Bottle While Running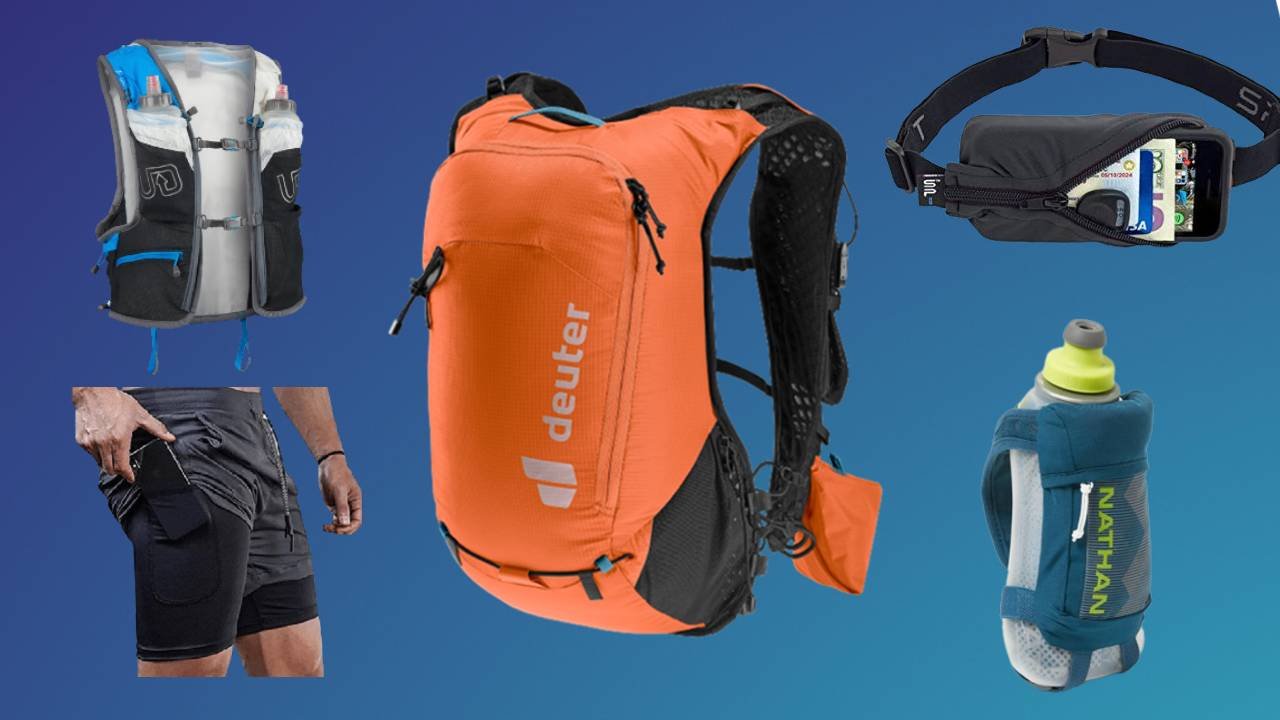 1. Running Shorts
Running shorts are the cheapest and easiest way to carry your phone and water bottle. If you are planning for a short run then you can go with this idea. These types of shorts contain a fitted small pocket in which you can carry your mobile phone and a 250ml water bottle.
In this case, your hands will be free and it is an easy way to get both things. It is an economical way to carry both things and is good for short or recreational running where you have access to everything.
Most of the ladies choose simple trousers or shorts for keeping their mobile phone inside their pockets. Many clothing companies are designing pants with big size pockets to keep your mobile in them. In that type of pocket, your mobile will get fixed and there is no chance of dropping and breaking the mobile screen.
And for a water bottle, you can buy a strap to hang it on your shoulder. This method is suitable for track runners so they can drop their bottles in one place.
2. Bag Pack
Many of the athletes who planned long tracks keep their bag packs with them to keep their water bottles, and mobile with them. It is easy to carry bag pack.
The bag pack option is good whether you are planning for a long run or a short tour. It consists of small compartment-style pockets. Where you can keep all the important stuff with you. For long distances, you can carry some snacks with you too. The backpack is completely comfortable for those with long-distance plans who will have difficulty finding food and water on the way. You can easily carry your phone, water bottle, and some foodstuff with you.
The only disadvantage of the backpack I feel is that your mobile is not as accessible to you because it will be in a bag pack. Be careful while you are buying your bag pack try to buy the fitted one. The loosed backpack is not good to buy as during run it will get bounced. The fixed shoulder bag pack will stick to your back and help you to end your track successfully.
3. Hip Belts OR Running Belts
The third and the most frequent ways athletes do to keep their phone, wallet, and a water bottle are hips or running belts. The reason for their popularity is their convenience to carry.
These belts are short and easy to carry. Some of these belts are waterproof and weather resistant. So these belts provide you with more safety. These hydration waist belt packs are designed to carry a water bottle and phone with you. These running belts are secure and keep your hands free.
They are ideal for trails of about 5km to 10km. It is crucial to find out the best-fit belt for you to keep your walking or running secure and hassle-free. Otherwise, it will create problems during bouncing. Running belts depends on the runner's distance.
If a person is running around the street then it is ok to have a short and fitted belt that will keep the mobile in a pocket but if the runner has to run too far then it is good to have a belt that will have some space to carry your phone, keys a water bottle, or might be a small first aid kit.
Flip belts and SPI belts are common examples of belts available in the market. Now it depends upon you which suits you better according to your distance.
The running belts have two different types of locks around the waist one is known as a buckle lock and the other is a spandex loops lock. The buckle lock is good for shorter periods but for longer periods, it is dangerous to carry as it may have chances of falling so it is good to go with a spandex loop.
4. Handheld Water Flask
If you plan to run on a road for a short distance and don't want to spend much money so you can go with this option. The handheld water bottles also contain some extra pockets where you can keep your mobile and keys.
The hand-held bottle is the same as a backpack both can be easily hung on your shoulder and not disturb you during your running. Hand-held flask is normally insulated and keeps your water or energy drink cooler and some of the flasks have a visible touchpad pocket for mobile for your convenience as it is easy for you to check the notifications on your phone.
Music can be changed easily through the touchpad in a handheld bottle. You can carry some cash and important keys with you too. This package is mostly weather resistant, but if you find that it is not weather resistant, try to cover your smartphone in a polythene bag.
5. Sports Bra
The ladies' athletes have another option to wear special sports garments where they can keep their mobile and water bottle. It is easy to carry, and worth buying. It comes in two different styles. One is the pocket on the front side and your mobile and water are easily accessible to you. On the other hand, it contains a back pocket where you will keep water and your phone with you. But it is not easy to wear for everyone as it is a personal thing. But still, it works for most of the ladies.
The only problem is that if you prefer a bra with a front pocket then the water you carry is limited on the other side if you prefer a back pocket garment then you can put the water bottle inside the pocket. But on the other hand. it is not easy to access your mobile phone when you are wearing a back-pocket sports bra.
A running vest for men is a good option as it contains small pockets to keep your mobile, water bottle and keys, and ID card with you. It is properly designed so you do not have to worry about weight distribution. It is a convenient way to carry your stuff with you. Running becomes more interesting when you choose the right gear to carry your stuff. Evenly distributed weight of different things prevents you to have pain in your shoulder, neck, and back.
What is the Preferable Method
Now the question arises: What option would you prefer to put your mobile phone and water bottle while running?
All the above-described options to carry your phone and water bottle are based on personal preference and convenience.
All the methods have to be tried and then you will decide what will work for you most.
Now lets us discuss some tips with you to find out the best-suited method of placing your mobile phone and water bottle during exercise without spending lots of money.
First, ask yourself a few questions how much duration you are planning to run? How much do you sweat during running? And how many times you check your phone during running.
And then keep things balanced by choosing the most appropriate option for you.
If you are running a very long distance then don't pick less quantity of water with you as staying hydrated is most important for you.
All the above-described options are not the total ways to carry your phone and water bottle but I'm sure that these are the best ways to carry your stuff with you.
Hand-held water bottles are suitable for shorter runs.
Do you run for a very long distance then you should go for a fitted vest where you can keep your mobile and water bottle.
Do you want to select the cheapest way of keeping your mobile and water bottle with you then you should go for running belts as these are the most affordable and you can easily wear them on your track?
If you want to let your phone out of your sight and a good amount of water with you then go with a bag pack. It helps you to concentrate on your miles and you can achieve your goals easily.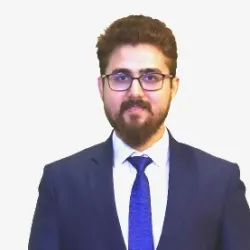 I'm Shafey. An avid runner since 2012. I am one of few people who like doing cardio instead of muscle building. I love spending time on treadmills, tracks, pavements, or any surface rather than exercising with dumbles.
With all those years of experience and spending the whole night reading blogs and researching different concepts of running. Learned a lot about new tips and tricks. In those years tried different running shoes (from $ to $$$).  I got a great knowledge that can be shared with others. I may not be a professional running coach but YES an experienced runner who can guide right to beginners.✌️✌️