Look at the best running shoes for Achilles tendonitis.
[Last Updated on May-1-2023]
What is the Achilles tendon?
It is a band of tissues that connects the calf muscles on your leg back with the heel bone (calcaneus). This tendon lifts your heel off the ground while walking, running, or standing on your tiptoes.
See the complete guide on running and Achilles Tendonitis
The Achilles tendon is the thickest, strongest, and largest tendon in the human body. Despite its size and tensile strength, it frequently gets injured. If this tendon is overused and stressed, it causes inflammation in the tendon which is known as Achilles tendonitis.
Repetitive stress to the tendon with a sudden increase in the amount or intensity of running is the major cause that could lead you toward this irritating painful condition. It is also common for the people lying in the middle age category who play sports only on the weekends. This majorly stresses lower extremity joints and their muscles, such as in tennis, badminton, basketball, etc.
How are Running Shoes Helpful in Achilles Tendonitis?
Achilles tendonitis is an overload problem, meaning you've likely run too much or overused the back of your heel and muscles attach to it.
Excessive stress-causing muscles to swell and build pressure against the bone, which leads to pain and inflammation.
In most cases, it happens due to running without a warmup; you've increased your sessions without allowing your body to adapt to it, and probably wrong-fitting shoes.
The mayo clinic advised getting new shoes after running 550 to 800Km in the same shoes. Furthermore, the expert recommended getting two pairs of running shoes and running in alternatively, so the cushioning gets time for a setback.
However, the right running shoes for Achilles tendonitis can absorb shocks within the shoes before it goes to the joints. They are well-padded, offer comfort, and deliver significant energy returns. It allows you to run despite any fear of future injuries or coping with your current injury.
8 Best Running Shoes for Achilles Tendonitis (Padded Heel + Secure Fit)
These shoes have a tick mark on each check box that a shoe for Achilles tendonitis should have.
Shock absorption, comfortable cushioning, medium-level stability, a high heel drop, and arch support; are a few recommended features when running with Achilles pain.
However, It isn't easy to find shoes with all those features as the choices are millions. So, we have done it for you.
After a week of research, we have found the ten best running shoes with all the recommended features, that perform well, and perfectly fit the bill.
We have shortlisted these after a verdict from the shoe owner, who is pleased after utilizing these with Achilles tendonitis.
A runner reviewed these after running 50 miles in them, and we describe them in our words.
Some of the shoes may take a few runs to break in properly, so deciding to return might be a quick decision. But, if you feel limited even after a few runs, you can order a half size up for a better fit or have shoes from a local store after checking visually. Let's have a look at the best running for Achilles tendonitis.
1. Brooks Ghost 15 – Best Overall
Brooks Ghost 15 is a dependable option for a wide variety of runners. With a new DNA LOFT v2 midsole, it balances everything. From comfort to support, it set sets everything in between. The first thing you'll notice is a little high from the heel due to 12mm. If you are not used to it, this can take a bit of time to get used to it.
Who should use it
If you are a neutral runner looking for a highly cushioned running shoe for daily training, walking, or long-distance runs, Brooks Ghost 15 is a great model. What we personally like is despite having a high cushion it offers a supportive ride making it a traditional neutral running shoe.
Who Should Not use it
While it is a versatile running shoe that is suitable for many runners, it may not be the best option for everyone like:
Overpronating Runners (foot rolls excessively inward when you run
Underpronating Runners (foot rolls excessively outward when you run)
Minimalist Runners: The Ghost 15 offers a 12mm heel drop so might not be ideal for minimalist runners.
Is Brooks Ghost 15 Good with Achilles Tendonitis?
Brooks Ghost 15 is a great option to run with Achilles Tendonitis as it helps to reduce stress from Achilles.
Firstly, 12 mm high from the heel prevents too much stress on the tendon. According to the studies, Running shoes with a higher drop encourage to land on midfoot and forefoot (instead of the heels) shifting stress towards knees and hips instead of the lower leg like the ankle calf, and Achilles.
Also, it has a significant amount of cushioning providing more shock absorption benefiting less stress on the tendon, and making it possible to run.
Updates With Previous Version
Midsole Change: The major difference between Ghost 14 and 15 is the updated midsole. From BioMoGo DNA midsole to DNA LOFT v2. It feels more cushioned and absorbs shocks better without increasing the weight of the shoe.
Lightweight: The best part about this midsole is it feels more cushiony but has some grams lighter in weight than 14.
2mm High: 14th version was 10mm high from the heel and this one is 12mm.
What to Consider
Not for wide feet: Most users had no issues with sizing parts. in fact, it is receiving good scores in the "Sizing and fit" category but a larger audience had an issue with wide size. One said: "Their Extra-wide is wide for them. I ordered the size 13 wide but had to return and re-order an extra wide version. They are okay length-wise but slightly restricted from the toe area. Be careful if you wear wide shoes"
Check Price
Why We Like it
Great cushioning with lightweight
Taking the stress off the Achilles tendon
Versatile shoe
---
2. Brooks Adrenaline GTS 22 – Best for Wide Feet
Overview
Brooks Adrenaline is a popular series when it comes to injury protection running shoes. GuideRails Support system keeps your body aligned minimizing excessive movement and reducing the chance of further injuries. Overall, it's a very supportive shoe with an ample amount of cushioning for longer runs.
Who Should Use it
As mentioned above, it is a tried and tested stability shoe that is built for miles and miles. If you are an overpronating runner looking for injury protection running shoes for daily pace running to half to full marathon races. It's an excellent choice for you
Who Should Not Use it
As the name says "GTS" means "Go to shoes" meaning a single shoe for all running needs so it'll be a great choice for any type of run. However, excessive cushioning adds weight to the shoes so it's not for you if you are looking for a fast pace shoes.
Is it Good for Achilles Pain?
Brooks Adrenaline GTS 22 is a physiotherapist-recommended shoe for Achilles pain. First of all, great heel cushioning with a 12mm drop help reduce the impact on the Achilles tendon during each stride. Overall, the fit and support of this shoe keep the foot in one movement minimizing max pressure for the heel area.
What to Consider
Honestly, these might be the most comfortable running shoes you might own but you have to consider these points in mind as well.
The laces of this version are about 5-6 inches shorter compared to previous models. Most runners had issues that they untied easily and due to the shortness of it, they cant heel-lock them.
Also, the sole of this version makes a squeaky sound if wet. and this was not a problem in GTS 20 and 21st versions.
Check Price
Why We Like it
Available in wide sizes
Light and comfortable.
Orthotics fit Well
Why We Don't Like it
Requires a break in period
3. New balance 1080v11 – Best for Long Runs
Introduction
New Balance 1080v11 is an aesthetically pleasant running that offers plenty of features.
Its eye-catchy design keeps it separate from typical-looking running shoes and helps to manage fitness and fashion simultaneously.
Who should use it
The model is ideal for each type of run and on various tracks except for fast-paced running due to the firm midsole
It's ideal for
Slow-paced recovery runs
Long-distance running
Road running shoe
Full-day comfort even when standing for 10+ hours.
So, if you are looking for a naturally-cushioned shoe for a neutral runner that offers a pain-free running experience, the model is the right choice for you.
Why the best shoes for Achilles Tendonitis
First of all, Midsole foam Fresh Foam X is similar to EVA foam but a bit denser. It is a new advanced foam that offers the right amount of comfort and enhances shock-absorbing features.
The stability from the heel cup locks the feet and doesn't allow the foot to move inside the shoe, pleasing runners with Achilles tendonitis and calve pain.
Above all, It offers an 8mm heel-to-toe drop, The higher drop (above 6mm) allows the heel to strike and protects the Achilles from getting impacts from running.
What's get good
However, most experts concluded that there are very few tweaks between its previous version. The upper, midsole, and outsole are almost the same (just a few changes).
The minor changes reflect and runners stated that it now gets:
More responsive
Bit Lighter
wider and open-toe box for better breathability
better lockdown due to guested tongue make you sure that you are not going anywhere.
Size and fit.
The model stays true to size, meaning order the same size that you do for other shoes. Most of the wearers were happy with the fit after ordering natural to size.
Besides that, the model is available in sizes 7 to 16. and each size is in four widths, including standard narrow wide, and extra wide fit.
Check Price
Why We Like it
Heel cushioning makes the landing softer
Upper hugs the foot beautifully.
great shock absorbers
---
4. Asics Gel Contend 7 – Best in Budget
Introduction
Asics gel contend 7 is a comfortable, stylish, stable, and affordable running shoe: under 100 running shoes for Achilles tendonitis.
It offers a fresh design that matches jeans well, and looks like a casual sneaker but acts as a running shoe.
Who should use it
ASICS gel contend 7 is a do-it running shoe, meaning for utilizing it for various needs on multiple tracks, they won't mind.
They are ideal for 
Daily walk/jog and run.
Whole day comfort.
Cross training, HIIT, and similar uses.
Neutral and supinating runners.
The insole is removable so if you wanted to use custom orthotics, you can do so.
Above all, The outsole rubber solid grip on most surfaces well, including roads, pavements, concrete, and even wet surfaces.
They are not ideal for
As mentioned above, ASICS gel contend 7 is basic to intermediate-level running shoe. Using them primarily for long-distance running (more than 10 KM) will not be justice for them. they are not made for that.
Why its best
These budget-friendly running shoes that look simple and cute offer features that deliver a pain-free running experience.
It has "GEL technology in the heel for shock absorption and soft landings," "durable AMPLIFOAM" midsole offers comfort," and "OrthoLite sock liner for moisture control."
The gel cushioning in the heel diffuses the shocks of running within the shoes before it goes to your joints.
Whats get good
Better Support: The Gel contend 7 is ready to support overweight runners. A runner who run previously in the contend 6 that he feels lacks support with the weight of 145KG but this version can manage it easily.
More Cushioning: This version has more cushioning than the previous version and the tongue is extremely padded.
Exciting Colors: It comes with exciting colors. I personally like "Lake Drive/Mako Blue" the most.
Whats get bad
Getting Narrow: Nearly all runners agree that this pair is narrow from the toe box. Runners who order the same size in contend 6 stated that they have to re-order half to full size again. It'll be a pro for a narrow-foot runner but problematic with wide-footers.
Why We Like it
The heel cup keeps the shoe stable
Great value for money.
The gel in the rear foot improves shock absorption.
---
5. ASICS Gel Nimbus 22 – Best for Road Running
Introduction
ASICS GEL-Nimbus22 is a gold-standard road running shoe that shines in pain-free running shoes.
The cushioning and stability are the highlights of this model. Otherwise, it has a little bit of everything that every premium running shoes have.
Who should use it
ASICS Gel Nimbus 22 is a premium running shoe ready to shine in every running category. Naturally cushioned and medium balance allows you to take it where your feet wanted to go. The TRUSSTIC technology offers stability for overpronating runners.
They are ideal for medium to long-distance running shoes at an easy pace. They are intended to cover more miles instead of speed. The Gel cushioning (mostly in the heel) is great for heel strikers and those running with calves pain.
Why its best for Achilles Tendonitis
First of all, The midsole foam (Flytefoam) offers more foam than the previous version provides comfort, and reduces the impact of footfall (when the foot strikes the surface)
Other than that, The sole unit offers gel cushioning that enhances shock absorption, making running comfortable.
Lastly, A higher drop of 10mm forces you to land on heels, where gel in the heel is ready to absorb shocks and soften the landings.
What's get good
Softer underfoot feel that offers a good bounce.
More gel in the heel for better shock absorption.
More and deeper flex grooves in the outsole that feels smooth.
What gets bad
The upper of this model is criticized for wearing out easily. The mesh upper is made of mesh material that is very thin making it a vulnerable area of the shoes.
One more thing, The deeper flex groove makes the shoe flexible but making hard to separate pebbles. HAHA, it's a minor con but it is! Also, a bit heavier than previous versions.
Size and fit
The model takes a few runs to a break-in; that's a bit disappointing—we advise you to give it time to break in properly as the wait is rewarding.
However, It went true to size but offered a snug fit (not too limited) but a bit tight due to the TRUSSTIC system. If you want a space in your shoes, order a half size up.
The model is available in sizes 6 to 16. And, is available in 2 widths, regular and extra wide.
Why We Like it
Can't absorb shocks better than this.
Neutral + stability shoes.
Multipurpose running shoes
Why We Don't Like it
Requires a time to break-in
---
6. ASICS gel cumulus 23 – Best for neutral runners
Introduction
As named over a cloud "cumulus", it offers the same running experience as "Running-on-cloud". The model has covered 20 years and still working for future pairs.
It is a perfect shoe for natural runners that have everything in balance and offers a soft smooth and fun ride.
Who should use it
ASICS gel cumulus 23 known as a stable neutral trainer with natural cushioning keeps every runner happy. If you want to have a single shoe for all occasions, this budget-friendly pair is a great option.
From slow-paced easy runs, and fartleks to recovery runs and tempo runs up to long-distance runs of 40 to 50 km. It can handle it.
AHAR+ rubber on the rearfoot and AHAR on the forefoot with flex grooves offer durability to the shoes. and grips mostly surface.
Who should not use it
We don't find any major fault in it and these friendly pairs meet up with each runner easily. The only downside is its heavy weight. so, if you are looking for a lightweight fast shoes. Sorry! it's not for you!
Achilles tendonitis Friendly Running shoes
The model is the right choice for you even if you've Achilles tendonitis. Here are the features that will benefit you.
The gel in the rearfoot contributes to shock-absorbing features, minimizing the stress of running within the shoes before it goes to the joints.
The heel collar and tongue are exceptionally padded, locking the feet, and offering a secure ride, without irritating the Achilles.
They are well-padded throughout the shoes, focusing on comfort.
10mm drop protects the Achilles from shocks.
What's get good
Better fit: The previous cumulus was tight for most runners. Now, with "flexible mesh upper" solve the issues and runners are enjoying this update.
More Cushioned: Runners who've already run in the previous version noticed it has more cushioning and gets softer than ASICS gel cumulus 22.
What get bad
Heavyweight: I don't if it goes bad or not but it's obvious. since it has additional cushioning means shoes put on some weight. About 0.5 – 0.8 oz heavier depending upon the size.
Size and fit
The model stays true to size with an open space in the toe box. sizes are available from 5 to 12. Each one is available in 2 widths; standard and wide.
---
Why We Like it
Fun ride
Secure lockdown
The best shoe for various runs
7. ASICS Gel-Kayano 27 – Best stability
Introduction
Just think! The brand has launched a 27th version of the same model, which made one realizes that it must be worthy enough that they keep repeating it, and the best part is they are improving each year and working on the next version.
Who should use it
ASICS Gel Kayano is giving more options to overpronating runners. They are true stability shoes made for easy and long-distance running.
If your foot rolls inward as you walk, look for this model if you are not on a tight budget. The shoe offers premium features reflecting on its price, but each offers technology that works in real.
Is ASICS Gel Kayano 27 best for Achilles tendonitis?
The Gel Kayano 27 uses gel in the rearfoot and forefoot, absorbing shocks from throughout the shoes.
It has utilized flyte foam light foam in the rearfoot section that gives responsiveness to the shoe. And, flyte foam propels in the forefoot section, making the shoe bouncy and springy and making the ride fun.
Also, a higher heel drop of 10mm keeps the pressure away from the tendon making it convenient to run with.
Above all, The outsole utilizes AHAR rubber, the most durable material in many runners' opinions. It grips the surfaces well and delivers energy return which contributes to a pain-free running experience.
What's get good
Better Cushioning: The previous version of the Kayano cushioning till the mid of the shoe. but, with the 27 versions, they added gel cushioning under the ball of the foot. It results in better shock absorption and good feature when running with metatarsalgia.
Better Heel grip: The ASICS has removed an external part around the ankle, making the shoe firm around the heel and tendon. The landing in this version feels more solid than the previous version and feels safe while running.
What gets bad
Feels snug:  Many wearers have mentioned that it stays true to size but offers a snug ( a little tight) fit. But, If you like me, who want to have space in a shoe, order a half size up for a better fit.
However, The model is available in sizes 6 to 15. Each size is available in 3 widths, including standard, wide, and extra-wide fit.
Why We Like it
More cushioned than previous versions
Long-lasting running shoe
Perfect heel lock
---
8. Mizuno Wave Rider 25 – Best for slow runs
Introduction
Mizuno Wave Rider is one of the oldest neutral daily trainers that doesn't change from model to model.
The breathable upper, adequate cushioning and tank build durability are the mainstream of this model.
Who should wear it
The Mizuno wave rider focuses on slow-paced runners and offers perfect features for that.
The ride feels rigid, making it ideal for slow-paced distance running, including recovery runs,  and up to full marathon races.
Why its best
This shoe offers perfect features to runners who need extra heel support.
The back half of the shoe is different from other shoes, offering a wave plate in the heel. It provides a more stable ride than other neutral running shoes.
The guested tongue, heel tab, and collar are exceptionally padded and hold the feet in one place.
Other than that, it offers 12mm of heel-to-toe drop that relaxes the back of the heel by taking pressure off running.
Size and fit
The model stays true to size, but you might need to order a half size up if you are new to Mizuno. The wearers had ordered a half size up, those who tried Mizuno for the first time.
It seems like they order true to size within the brand but need to order a half size up if you are a fan of a different brand.
However, The size offering ranges from 6 to 16. Each size is available in two widths, including a regular and a wide fit.
---
Why We Like it
Naturally cushioned.
Secure heel
Durable shoe.
Why We Don't Like it
only best for slow-paced running
---
How to pick the best shoes for Achilles Tendonitis (Buying Guide)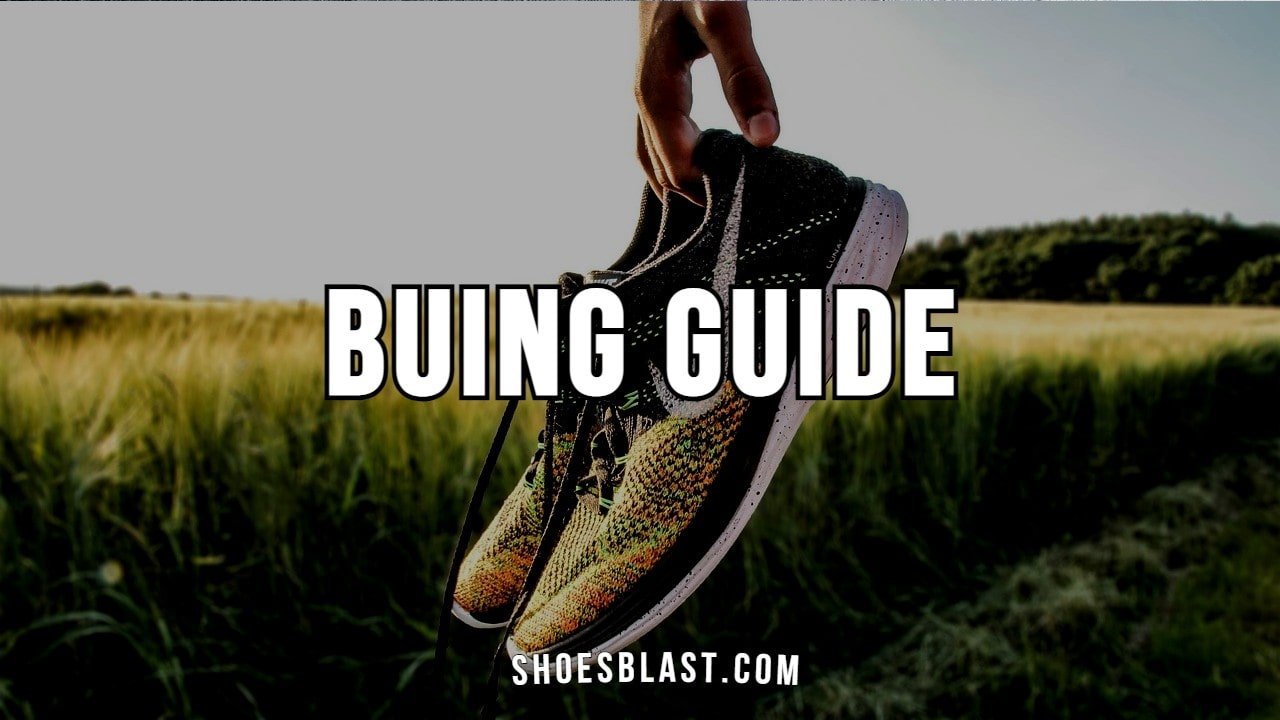 Achilles tendonitis is a common problem in people who do a lot of standing or walking. The best shoes for your Achilles pain depend on a few factors. look for these factors when purchasing shoes for heel pain.
1. Arch support
The main factor in your shoe choice is your arch type. High-arched people need a shoe with a lot of support. These people need a sturdier shoes with a rocker bottom for support. Men with a normal arch type need a shoe with a lot of padding in the heel and arch support. Finally, people who have a low arch will need a light shoes with a flat bottom. The best shoe for you will be determined by your arch type.
Besides arch support look for this feature as well.
2. Shock absorption
Energy return is another name for shock absorption. It is a term that originates from the manufacturing process of running shoes. The idea is that the sole should be able to absorb impact upon impact and then quickly react to the next strike, hence the energy return.
In other words, it is how springy a running shoe is. If a shoe has a good bounce back, it means that the shoe is suitable for running. There are other factors to take into consideration, but you should always start with bounce back.
3. Cushioning
Cushioning is the material inside running shoes that provides shock absorption. Most running shoes use EVA foam which is the most common type of cushioning material.
It provides good shock absorption. However, if you aren't satisfied with the cushioning level of your running shoes, you can try using gel insoles. They provide more shock absorption than EVA foam. Gel insoles are highly recommended for people suffering from heel spurs, lower back pain, or shin splints.
4. Look for higher drop
The heel-to-toe differential is the difference between the height of the forefoot and the height of the heel. Many running shoes have a heel that is higher or lower than the forefoot. If the heel is higher than the forefoot, then the heel-to-toe differential is positive. If the heel is lower than the forefoot, then it is negative. It is the amount of difference between the height of the heel and the height of the forefoot.
A higher drop of above 6mm is recommended when running with Achilles pain.
---
FAQ's
Q.1 Can you run with Achilles tendonitis?
Yes, you can still run even with Achilles tendonitis. The Achilles tendon connects your calf muscles to your heel and provides power for pushing off. Your calf muscles, however, work in opposition to the Achilles tendon.
If your Achilles tendon is inflamed, you can still successfully run as long as you take care of your injury. If your Achilles tendon is very inflamed, you should stop running and seek medical attention before you take up running again.
Q. 2 Does running make Achilles tendonitis worse?
When you have Achilles tendonitis, a small tear occurs on the tendon. The incisions can range from small to large, and if they are large, the tendon has already been damaged. This is why it becomes risky for you to run on your sore Achilles tendon, as the injury can get worse.
If your doctor has advised you to do some physical exercise as a part of your treatment, you must choose a more low-impact activity such as swimming or cycling.
In some cases, the pain disappears on its own, and the injured person can run again, but make sure that you follow your doctor's advice and don't run on your injured tendon even if you think it is healed. It will make the injury worse, and you might end up with chronic heel tendonitis.
Q.3 What is the fastest way to heal Achilles tendonitis?
First, you should know that it's almost impossible to heal Achilles tendonitis completely. But you can reduce swelling and improve mobility.
To do that, you should start with the RICE protocol: Rest, Ice, Compression, and Elevation. You should rest as much as you can. In other words, stay off your feet as much as possible. Ice should be applied multiple times a day to reduce inflammation. During the day, your Achilles tendon should be evaluated – place it on a pillow.
At night, sleep with a compression bandage – it'll help the Achilles tendon to heal faster. You can also try a TENS machine – a small device that uses an electrical impulse to deliver pain relief.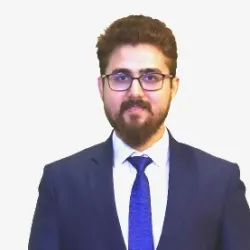 I'm Shafey. An avid runner since 2012. I am one of few people who like doing cardio instead of muscle building. I love spending time on treadmills, tracks, pavements, or any surface rather than exercising with dumbles.
With all those years of experience and spending the whole night reading blogs and researching different concepts of running. Learned a lot about new tips and tricks. In those years tried different running shoes (from $ to $$$).  I got a great knowledge that can be shared with others. I may not be a professional running coach but YES an experienced runner who can guide right to beginners.✌️✌️