If you are searching for some best brands for running shoes, see our list after comparing each brand with others.
The running shoe market has become very cluttered, and choices are increasing daily. Each brand is working hard, finding new ways to impress runners and to be at the top.
No one can answer directly that this brand makes the best running shoes as each has priorities. It's up to runners, Some brands like Hoka and Brooks focus on comfort whereas other brands focus on speed. The list is made on our research, popularity among runners, and personal preferences.
Some of the best running shoe brands are given below.
New Balance
Nike
Adidas
ASICS
Brooks
Hoka ONE ONE
Altra
Saucony
Reebok
Newton
1- New Balance
New Balance (NB) has been manufacturing excellent running shoes for decades. The brand was founded in 1906 and it's one of the most famous sports footwear and apparel manufacturers.
Their running shoes not only feel comfortable but aesthetically pleasing. New Balance has shoes that are different from every other brand. All of their shoes are comfortable and well-designed. These shoes are best for stability, regular training, cushion, road racing, speed work, trails, lightweight strength, and on budget.
The brand not only focuses on manufacturing quality running shoes only but their superior models are also available for basketball players, baseball players, skating shoes, and everyday eye catchy sneakers.
Some of the best New Balance running shoes are given below:
 New Balance Fresh Foam X
 New Balance Arishi
New Balance Beacon
New Balance FuelCell
2. Nike
Nike is a billion-dollar company that captures the biggest place in footwear, Sports Apparel, fashion, and famous running shoes. It is nearly impossible that you have not heard of this brand as this brand is older than us. It was founded in 1964.
Some Runners believe that Nike running shoes are slightly more expensive than other brands but it's understandable. The technology Nike has used to create comfortable without compromising on comfort has worth the price.
If you are looking for attention-grabbing, long-lasting, and comfortable running shoes, you are doing wrong if ignoring this brand.
Some of the best running shoe series from the Nike
Nike Air Pegasus
Nike Air Max
Nike Flyknit
Nike Revolution
3. Adidas
Nike and Adidas are in tough competition when it comes to manufacturing the best running shoe brand. The brand was established in 1949 and captured the whole sports industry.
Adidas has the best shoes in nearly every sport including baseball, basketball, Cricket, Golf, Running, and even in Kabbadi.
Famous Adidas Running shoe series;
Adidas Ultraboost
Adidas Supernova
Adidas SolarGlide
Adidas Superstar
4. ASICS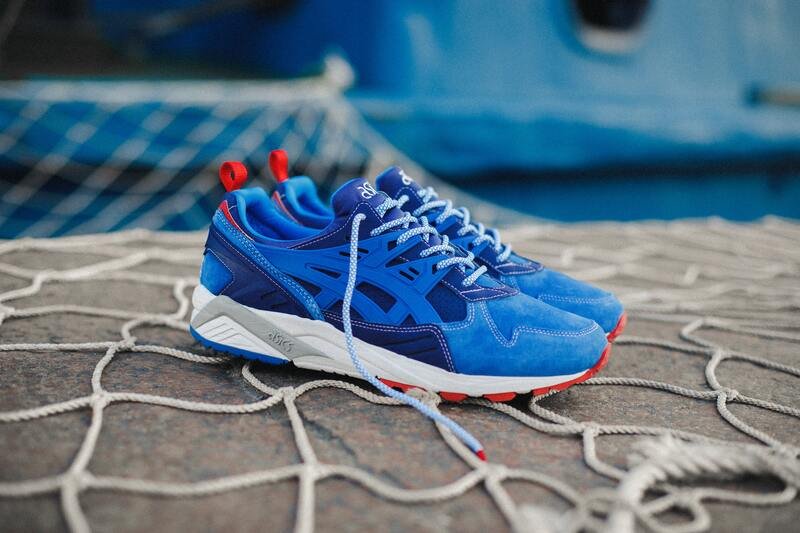 ASICS an acronym for "Anima Sana In Corpore Sano" is a Latin term that means "pray for a healthy mind in a healthy body". They are preferably designed for athletes who would love to keep their skills to a high level. Initially, they imported shoes from the US.
They are highly supportive shoes to let you help to perform your new adventure freely. Initially, this brand was the seller of judo athletes, and later in the 60s, they expanded to track and field trainers. In the late 80s, they started to produce running shoes. They use special cutting-edge technology in their shoes that motivate you to take every single step toward your destination.
The popular running shoes for ASICS are:
GEL Ds Trainer
GEL-Nimbus 23
GEL-Kayano 27
GT 2000
5. Brooks
Brooks Inc. Is also called Brooks running. This brand was established in 1914 in Canada but now this brand is expanded worldwide. The company manufactures high-class sneakers and shoes for men and women.
They are well known for the grip of their shoes. When you decide to run then your Brook is the most suitable answer for you in terms of the sports equipment manufacturer. Apart from your fitness level, this shoe brand is amazing for your foot protection.
To support the arch of your feet while running they use midsole cushioning and outclass grip on your feet. It supports your running by providing your weight balance and a stride. And also it helps to create a good rhythm for the wearer of this shoe. This shoe is considered as best winter running shoe as well as the best women running shoe by different publications. It became a top-quality running shoe brand in 2011.
The popular styles are:
Brooks Ricochet 2
Brooks launch 7
Brooks Glycerin 20
Brooks Adrenaline GTS 22
6. HOKA
Hoka was a French company established around a decade but never get prominent in the shoe market. Later on, they earned their name in a blend of fashion and excellent runners' performance. It is considered a well-known shoe brand that is prepared with the technique of barefoot or minimal shoes.
They were trying to prepare shoes to run in the downhills that were so ply lightweight but still oversized, with two to three times more padding to make them enough comfortable.
These shoes were prepared and then launched and are known for their zero or low drop rate. Hoka one Is a renowned shoe brand for its lightweight, high cushioning, and great bounce experience with amazing shoe colors that are amazing for long-distance hiking and walking activities too.
Leading Hoka shoe series include;
Hoka Mafate Speed 3
Hoka Stinson ATR6 (best for road and trail)
Hoka Clifton 8 (They are best-running shoes)
7. ALTRA
In 2009, Altra introduced the different art technology that is best for more active runners. Most of the shoe brands design their shoes narrowly shaped from the toe side but the main invention was the wider toe area in shoes.
That helps the feet to exert force naturally. It motivates them for running by maintaining the balance on land. Altra shoe brand is the only brand that is suitable for wide-toed runners. They offer lifestyle, trail, and running shoes for people with wider toes to make them comfortable for running on trails and tracks.
Their underfoot padding ranges from 21mm to 33mm for different toes and encourages better running with zero drops. This technology was introduced to increase the comfort level and stability while the runner is logging across the miles.
The great Altra running shoe series are;
Altra Trimp 4
Altra Lone peak 6
Altra Escalante racerAltra Provision 5
8. SAUCONY
It was established in 1898 and named Saucony which is a native American word that means pathless traveled. It is working for over a century.
In fact, it is a wonderful shoe brand that is loved by everyone. They are the most reliable shoe brand in creating an easy lifestyle shoe to specially designed cushioned shoes to help in stability and spikes.
This brand is well suited to everyone with having beginner or experienced training background. This company offers shock absorption and cushioned insoles that make their shoes the most demanding shoes.
Some of the top-selling styles are:
Saucony Triumph ISO3
Saucony OSPREY
Saucony Grid Omni 3
Saucony Freedom ISO 5
9. REEBOK
If you are searching a premium quality and performance shoes at reasonable rates then Reebok is the answer. This shoe brand was started in 1895. It is a German-based shoe manufacturing company This brand is the most affordable among many brands. Their style, performance, and rates are completely favorable for every skillet. These shoes offer synthetic uppers and groovy soles for shoes to make their style most comfortable.
Their popular shoes series include:
Floatride run fast pro
Floatride run fast 3
Floatridegrow
10. NEWTON
Newton is a shoe brand that is athletic shoe brand and understands the actual shape of the foot. These are professionally designed for the best performance.
Newton is the type of athletic shoe you could not want something more. You will get everything in it. Newton running is a good quality performance shoe among the famous brands.
These shoes are made from eco-friendly materials. And they use the good technology to encourage result-oriented runners' performance. They keep the environment clean by using environment-friendly materials as they are made from recycled materials these shoes reduce wastage it helps to keep happy our environment by limiting environmental pollution at the same time runners are happy by using cutting-edge techniques, and lightweight runners push up to attain the best of performance.
Some of their shoes are:
Newton Gravity 7
Newton Fate ll
Newton kismet 4
Does running shoe brand matter?
It is a long debate whether running shoe brand matter or not.
There are many evidence available in the statement that justifies that shoe brand matters to avoid injuries during running. Our shoe brand specifies the different key features of zero drop rate and cushioned soles.
According to a study done in 2014 runners claim that many injuries are just caused by wearing the wrong shoes. But according to the British Journal of sports medicine, there is no strong evidence against this statement.
According to Dr. Cheris Neiper, there is no common sense in this statement according to the Dr. The shoe marketing companies just play marketing buzz with us. There is no scientifically proven evidence. The Vibram case was the right example of such a statement.
Later he claimed the shoe brand and it was adjusted in 2014. So it proves that the shoe companies just do their promotion and normal people like you and me think that if I have problem A then shoe B is exactly for me. And when the practitioner or any other runner suggests the shoe for the specific issue it is just based on personal experience and We believe that it will have higher objectivity.
But as a result, it may cause injury. So he concludes that the main purpose of this paper is to build an understanding that any shoe brand and shoe type can prevent you from any injury.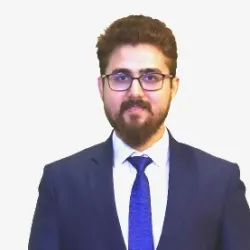 I'm Shafey. An avid runner since 2012. I am one of few people who like doing cardio instead of muscle building. I love spending time on treadmills, tracks, pavements, or any surface rather than exercising with dumbles.
With all those years of experience and spending the whole night reading blogs and researching different concepts of running. Learned a lot about new tips and tricks. In those years tried different running shoes (from $ to $$$).  I got a great knowledge that can be shared with others. I may not be a professional running coach but YES an experienced runner who can guide right to beginners.✌️✌️